Traveling is one of the most enriching experiences you can have. It broadens your horizons, introduces you to new cultures and makes you more open-minded. However, traveling isn't free! You need money for food, accommodation and entertainment along the way. Fortunately, there are plenty of ways to earn money while traveling that don't involve taking out a second mortgage on your home just so you can afford a plane ticket. Here are some great ways to make some extra cash while seeing the world: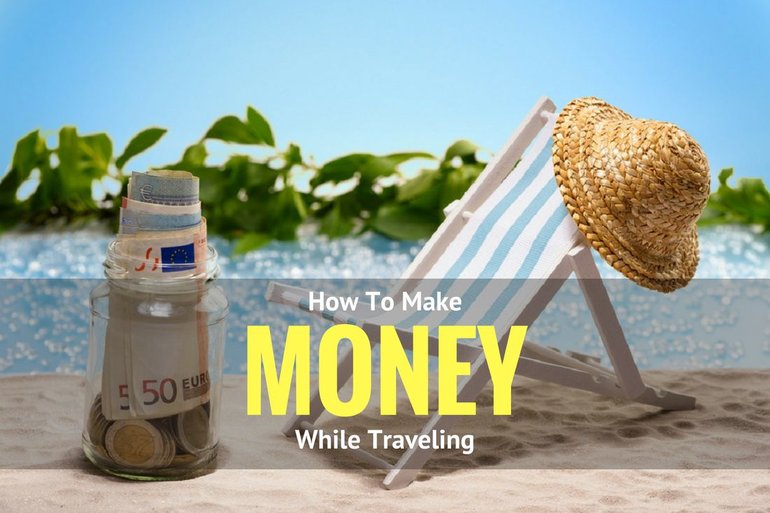 Ways to Earn Money While Traveling
1. Become an ESL Teacher
---
If you're interested in becoming an ESL teacher, there are a few different ways you can go about it. One option is to simply look for teaching jobs abroad by searching on websites like English Teacher Abroad or looking into local schools' hiring practices (though keep in mind that many foreign schools don't typically hire their teachers directly).
What It's Like Being an ESL Teacher
Teaching English as a Second Language is often viewed as one of the easiest ways for traveling abroad — after all, you get paid to travel! But there are other perks too: You'll meet new people from around the world, learn about different cultures and languages, and have opportunities for adventure both within your city and across borders. That being said, it's not always easy work — most people assume that being "the foreigner" means having nothing to do with locals at all when they first arrive; but if they're open-minded enough to be an ESL teacher abroad themselves then chances are good they'll also want people around them who speak their language fluently so that everyone understands each other better than before.
2. Teach English Online
---
Teaching English online is a great way to earn money while traveling. You can teach from anywhere, anytime and for any length of time.
It's easy to get started with teaching English online. You don't need a degree in education or even any previous teaching experience! All you need is a laptop and an internet connection — that's it!
3. Become a Freelance Writer
---
The first way to make money while traveling is to become a freelance writer. This is a great option for people who are good at writing, have travel experience and can write about a variety of topics.
Freelance writers are paid based on how many words they write or how much they earn from their work. The more you write, the more money you make (usually).
You don't need any special education or degree to be able to freelance as a writer; all you need is an interest in writing and some experience with it!
You can earn money while on the road and not just survive, but thrive doing so.
---
It's an exciting time to be a traveler. You can earn money while on the road and not just survive, but thrive doing so. The internet is full of resources that show you how to make money by staying in one place, but what about those who travel?
The truth is that there are plenty of ways for travelers to make money as they explore their surroundings and meet new people. If you're looking for ways to bring in some extra cash without making your life more complicated or keeping yourself in one place too long, then this list will help keep you moving forward with your travels:
1. Work as an au pair (or nanny) abroad
2. Become a tour guide at home or abroad
Conclusion
---
Being a digital nomad is not for everyone, but it's certainly worth considering if you want to travel the world. There are many ways to make money while traveling, and I've listed just a few of them here. The key thing is that they all require some sort of skillset or talent that will be useful wherever in the world your travels take you. If you're able