We arrived at the Grand Canyon in March of 2020 as the Pandemic was hitting. The park was still open but limited access to services. We were able to maneuver around without any problem as crowds were not an issue. A lot of the visitor centers and busses and trams were not running/open due to Covid-19. I would recommend that you check all of the websites before you make the venture to ensure what's available.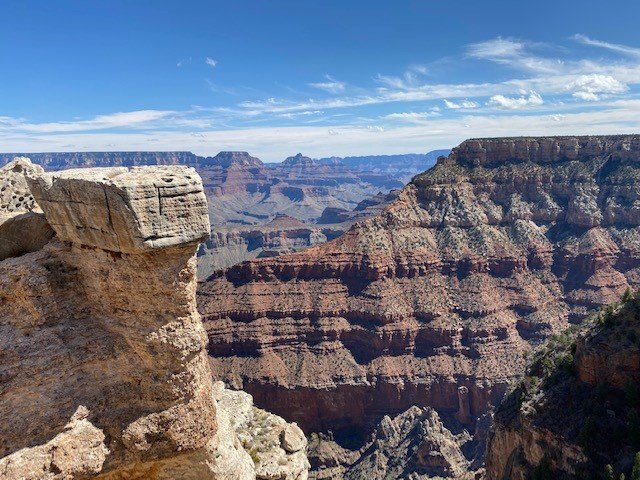 View of the Grand Canyon
I recommend bringing a good camera as the sights and views are breathtaking. If you have a video camera that would be a bonus. Dress appropriately, maybe layer your clothing as it can warm up near the early afternoon.
We stayed in a motorhome park in Williams, AZ called Grand Canyon Railway RV Park. This park was very nice, it was clean and dog/pet friendly. The sites are narrow, however, they have a nice doggie daycare within walking distance where we boarded our dogs for the night. Grand Canyon Railway Pet Resort.
There was a cute little restaurant in town where we had Italian food Station 66 Italian Bistro. I would describe this eatery as a little more upscale than a "family diner. " The prices are a bit higher than most however, you will not be disappointed with the food and full wine and beer selection.