Brazil is one of the most diverse and vibrant countries in the world and as a travel destination it welcomes absolutely everybody. It is pretty unbelievable to think that it is just one country, as every state in Brazil has its own vibe, identity and landscape. It is a perfect choice for family holidays, solo trips, hiking adventures, sports, cultural discovery, food trips and big celebrations. To start off, here are the most frequently asked questions from our clients and some of our secret tips for the perfect Brazil Holiday.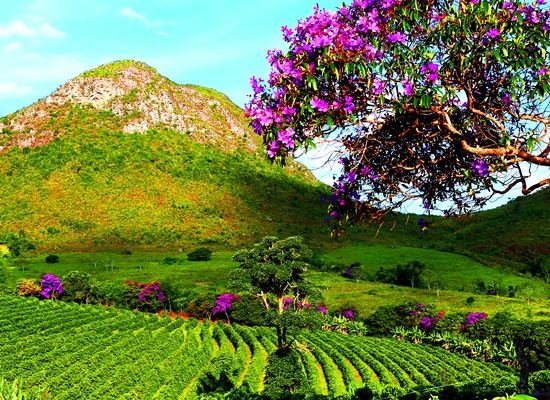 Chapada Diamantina
Two nights in Rio…
---
… is not enough, you may well need a week to get a real feel for Rio. You certainly want to time to see the main sights like Christ the Redeemer, the Sugar Loaf, Tijuca Rainforest, the Botanical Garden, Santa Teresa and Lapa neighbourhoods, catch a sunset from Pedra do Arpoador, visit a favela and hike to Pedra Gavea. The list goes on and on! There are also great day trips that you can do from Rio, e.g. to Petrópolis (a 1.5 hr drive to the north) and to Angra dos Reis (2.5 hr to the south). Regarding Paraty, we would recommend staying overnight as a day trip from Rio would be too exhausting. Búzios and Arraial do Cabo could possibly be done as a day trip, but we as well would still recommend spending a night to slow the pace.
North-East rather than Rio for the beach
---
Rio is the most iconic part of Brazil and attracts visitors from all over the world. You should definitely spend some time in this city and see the magnificent sights, but for a relaxing beachbreak we would rather recommend the Nordeste or Ilha Grande. Rio's beaches will be crowded and you may be bothered by beach vendors most of the time. The beaches of Bahia, Alagoas and Pernambuco in the Nordeste, on the other hand, are far more characterful and relaxed. Here you will also find beachfront boutique pousadas (hotels, inns) and privacy. Nordeste will also be more affordable when it comes to price compared to Rio.
Pantanal rather than the Amazon for wildlife
---
The Amazon is surrounded by an amazing landscape. Experience the big river, great food and the opportunity to switch off from the world. However, it might not be the right choice when it comes to a classic wildlife trip. Pantanal is the safest bet when it comes to spotting animals in Brazil, it is the main wildlife sanctuary in South America on the whole, with a a large variety of fauna.
Change the way you travel to South America
---
Traditionally South America has been viewed as one of those big epic trips ­ which in turn you always postpone. You think you'll leave it for your sabbatical, so that you'll have enough time to see it all. But, this means carving out a long period of time for travelling and usually lots of backpacking in order to make it affordable. We would recommend having a second look at how to travel across this continent. Split it up in smaller chunks and do South America across several trips ­ in style. Not only it will make the traveling more enjoyable, but it will also let you appreciate the unique places which are usually skipped because they are out of the way, such as Inhotim, Lençóis Maranhenses, Chapada dos Veadeiros etc. This means you will get off­ the ­beaten­ track and get real value for your money and your time.
Brazil is a great destination for newbies to South America
---
First time to South America? You will never go wrong with Brazil – it is always summer here so you can start your trip literally anytime, without waiting for the right season. Brazil will change your perspective on the continent and its cultural diversity will open your eyes. Apart from Rio, consider visiting the rest of Brazil which is more budget­ friendly and extremely picturesque. Internal flights are very affordable here and can be pre­-booked as part of an AirPass. Sometimes flying actually works out cheaper than a bus­ ride. Long­ distance busses, on the other hand, are very spacious and comfortable, making it a great way to travel.
Brazil is more than just beaches
---
Apart from miles and miles of tropical beaches, Brazil also has gorgeous inland sights which will make a memorable holiday. The clear waters of Bonito make it an absolutely great escape for an active family trip. The four chapadas offer unrivalled trekking and hiking options for outdoor lovers, the Amazon speaks for itself and history geeks will fall in love with the preserved colonial towns of Minas Gerais. This country has everything: diverse landscape, rich culture, abundant wildlife, delicious cuisine, hospitable people and eternal summer.
Don't try to see everything
---
Obviously, you want to see as much as possible, but Brazil is a country of continental sizes and of a super rich diversity, it would be a shame to squeeze it all in one trip. Don't underestimate the distances and try to see too much at once, it will only exhaust you and make the whole trip rather stressful. Speak to us about what interests you the most (beaches, nature, culture, wildlife, nightlife…) and we will point you the right direction to make the most of your time.
Brazil is worth more time on your holiday agenda
---
We recommend splitting Brazil in several regions, and come back for a second … and maybe third trip. In this way you will get to truly experience each place, being it Bahia, the Pantanal, Lençóis Maranhenses, the Amazon or the state of Rio de Janeiro itself. We truly believe one needs to get to see a sunset in each of these places without rushing anywhere.
Brazil with children?
---
Being it Rio, the Amazon, the Pantanal, Bonito or one of the gazillion of beaches ­ the whole family will be entertained in Brazil. Many pousadas have large family rooms and plenty of activities to keep everyone happy. When travelling with children, we would, however suggest either choosing one specific Brazilian destination or a twin­-centre, but no more. On a side note, we do recommend consulting a doctor regarding vaccinations for children prior to travelling to Brazil. An international certificate of vaccination against polio is compulsory for children aged between 3 months and six years. Vaccination against yellow fever and malaria medication may be necessary if you are traveling to the Pantanal and the Amazon. If you're arriving from Peru, Colombia or Bolivia, proof of yellow fever vaccination is required before you enter Brazil.
Travel safely
---
Brazil get's a lot of bad press about its safety, which can put people off. In reality the majority of the crime takes place outside of the tourist spots and, on the whole, Brazil is safe to travel in. Some of the most beautiful places we would like to take you to in Brazil are located in the national parks and areas safe from crime. For example you can feel at ease in Chapada dos Veadeiros or in the South of Bahia. As a general rule, one needs to be vigilant in major urban areas and on crowded beaches of Rio de Janeiro, Recife and Salvador. Keep an eye on your possessions and watch out for pickpockets.
Go outside of the South­East
---
The major cities in Brazil such as São Paulo and Rio de Janeiro, that also happen to be the first point of entry in the country, are relatively expensive; especially in wealthy neighbourhoods which are also the more popular tourist areas. Outside of the South-­East of Brazil, you'll find it cheaper.
Don't worry if you don't speak Portuguese
---
Guides are here to help! Although we wouldn't include them unless we felt it completely necessary. Having said that, we do find that having an English-speaking guide really enhances a trip to Brazil. You might be surprised, but English is rarely spoken in Brazil, and it can cause frustration, delays and confusion. Guides are highly recommended in the big national parks, where trails are poorly marked or sometimes non­existent! It is really easy to get lost in Chapada Diamantina, between the million of dunes in Lençóis Maranhenses, in the wetlands of the Pantanal or in the Amazon rainforest.
Our favourite trip
---
No two trips we arrange are the same, and given the distances between each region, it is worth spending from 10 days to 2-weeks, being it Bahia, the state of Rio de Janeiro, the Pantanal, the Route of Emotions, the colonial towns of Minas Gerais or the Amazon.