How to get to Hong Kong's Colourful Basketball Courts
---
The Choi Hung Estate in Hong Kong is famous for being the city's most colourful basketball courts. Social media famous for its rainbow facade, these basketball courts aren't the easiest to get to. Here's how you can get Hong Kong's Colourful Basketball Courts.
What is the Choi Hung Estate?
---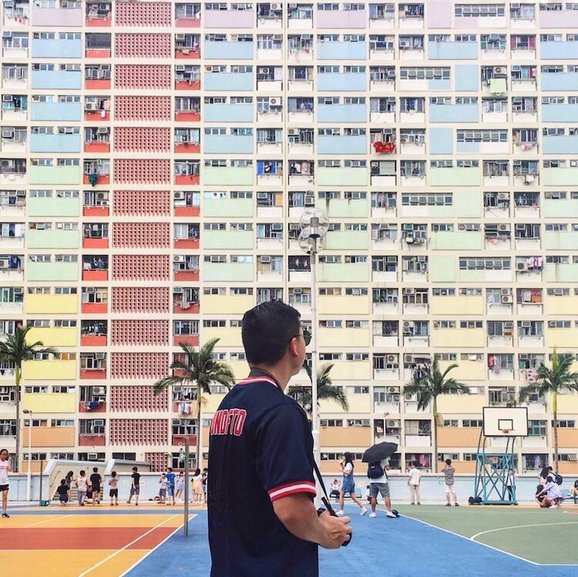 The Choi Hung Estate ("Choi Hung" meaning 'rainbow' in Chinese) is an old public housing estate in Hong Kong that was built in 1964. This complex features 11 blocks of residential apartment buildings, a car park, and a basketball court.
How to get to Choi Hung Estate
---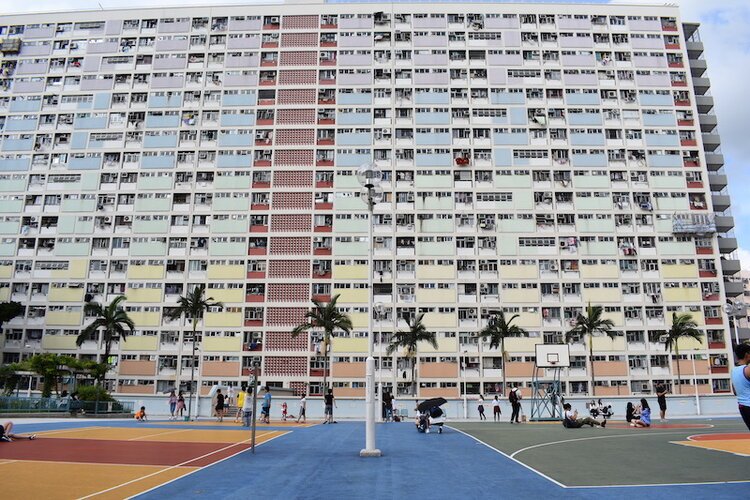 By MTR
The easiest way to get to Choi Hung Estate is by MTR. All you have to do is reach Choi Hung Station on the Kwun Tung Line. This station is super cute and is actually rainbow coloured, much like the basketball courts.
From Choi Hung Station, take either the C3 or C4 exit. From the exits, there should be signage that will guide you to the basketball courts. Still, if you're struggling, you should look for a colourful apartment complex with a multi-level car park. Once you've found it, go up the stairs and you're there. It took me a minute to find at first, but after walking for about 4 minutes from the station, I was able to find the courts.
By Car
If you're short on time, you can also visit Choi Hung Estate by car. From the popular area of Tsim Sha Tsui, it takes about a 13-minute drive to get there.
By Bus
As great as Hong Kong's MTR system is, the city also boasts an extensive bus network. You can get to Choi Hung Estate by bus using several routes. From Tsim Sha Tsui, the best bus routes to take are routes 5, 28, 26 and 1A.
Is there anything else I need to know when visiting Choi Hung Estate?
---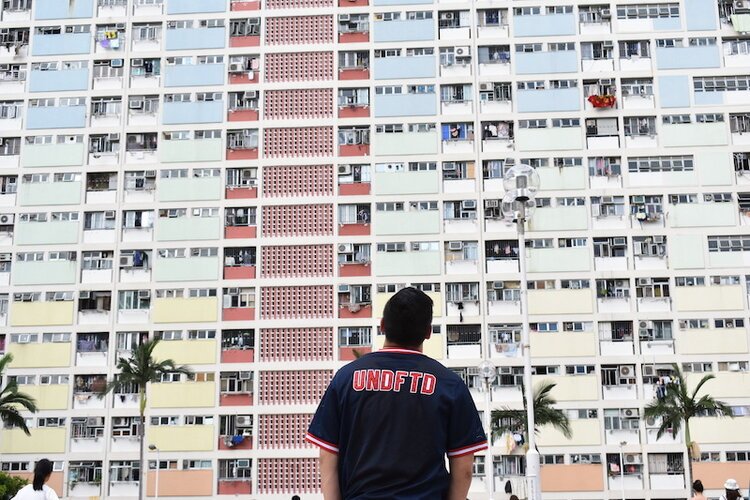 Just like Hong Kong's Monster Building and Innovation Tower, please keep in mind that locals use these buildings on a daily basis. These buildings may be our "Instagram spots", but for Hong Kongers, some of these buildings are where they live. So, please practice respect when visiting and don't interrupt the locals' basketball games to take your pictures.