The Yick Fat Building, also known as the Montane Mansion, Oceanic Mansion, Yick Cheong Building or the Monster Building, is one of Hong Kong's most Instagrammable spots. Take a look inside - here's how you can get to the Yick Fat Building.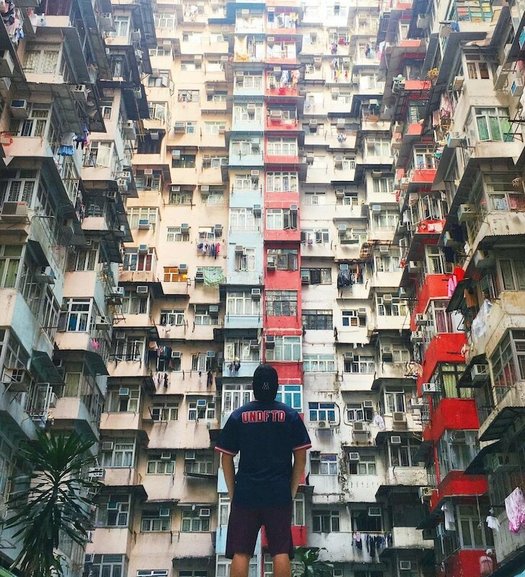 What is the Yick Fat Building?
---
Also known as the "Monster Building", the intersection between the residential Yick Fat, Montane Mansion, Oceanic Mansion, Fook Cheong and Yick Cheong buildings form this uniquely shaped architecture complex.
Visitors refer to it as the "Monster Building" because the buildings sort of resemble a Transformers-like monster of some kind. It's also been referred to as a "Concrete Jungle".
Although these buildings were built in the 1960s, in recent years, the "Monster Building" has taken off on social media as a prime spot to take aesthetic photos – and it's not hard to see why. Standing in the middle of the apartment complex's courtyard and looking up, it's hard not to be in awe of these colourful buildings.
How to get to the Yick Fat Building
---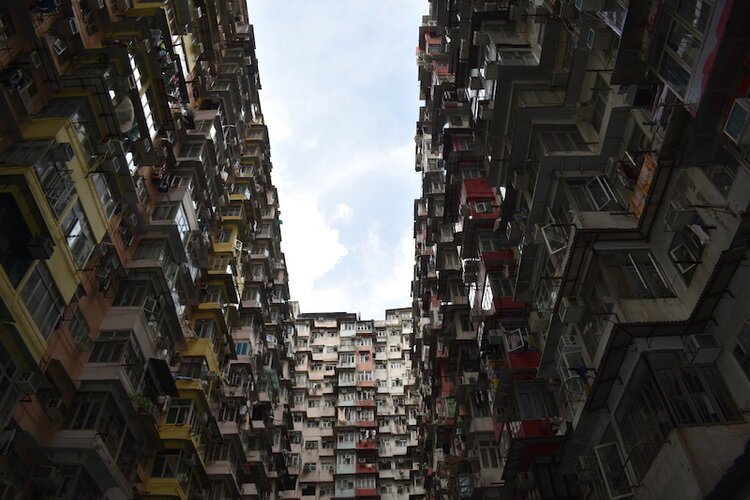 There are many ways to reach the Yick Fat Building. Here are a few options.
By MTR
If you're riding the MTR, first, you'll need to take the Island Line to Tai Koo Station. Follow the signs and take Exit B. Turn west on King's Road and keep walking for 3 minutes. Once you've reached the intersection between King's Road and Yau Man Street, walk a few metres up and the "Monster Building" will be on your left.
Another way to get to the Monster Building by MTR is to reach Quarry Bay Station. From Quarry Bay Station, take Exit A. This time, turn east towards Tai Koo Place and head down King's Road for approximately 5 minutes. Once you've hit the Mount Parker Road Green Trail Sign, you've reached the Monster Building. The building will be on your right.
For both options, you have to walk through a few shops into the building complex. This will only take a few minutes before you finally reach the photography spot.
By Car
The Yick Fat Building is located in Quarry Bay, which is about a 20-mniute drive away from the popular Tsim Sha Tsui area. The building is also about a 20-minute drive away from Kowloon.
By Bus
There are many bus routes you can take to get to the Monster building. From Tsim Sha Tsui, you can take buses 102, 110 and 116 which will all take you close to the building.
Is there anything else I need to know about visiting the Yick Fat Building?
---
Just remember that this is a residential lot with Hong Kong locals living in the buildings. While you can still take photos, be mindful not to be too loud and disturb the locals – they get a lot of visitors passing through during the day. Same deal applies to when you're visiting places like the Innovation Tower or Choi Hung Estate.
The area in between all the buildings is a relatively small space, and can get crowded with photographers wanting to take the perfect shot. Patience is a virtue, though, so just hang around and you'll get your shot eventually.