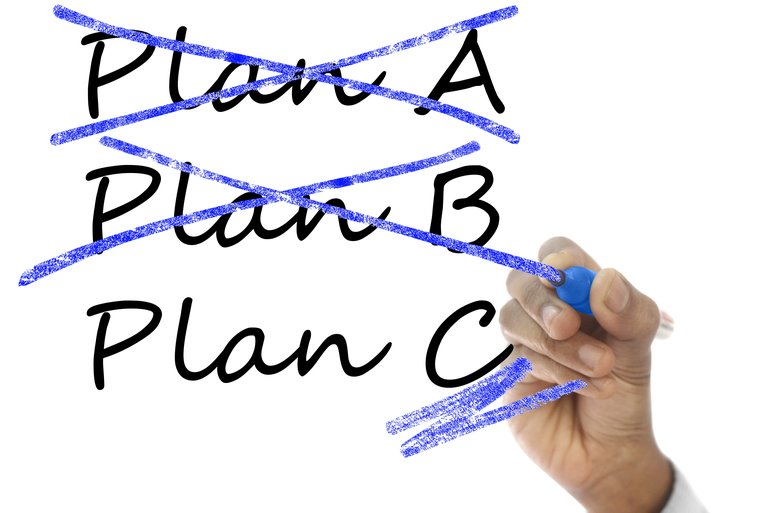 Planning Stressing You Out?
Planning a trip can be stressful, and even more so when you have other people to consider as well. Many travelers may find themselves vacationing with another person, or even a group. Trying to coordinate schedules and getting everyone on the same page can start to feel like you're putting together a puzzle while blindfolded. It's hard to please everyone, coordinate travel arrangements, stay in everyone's price range, and get people to commit to a decision to move forward.
Don't get me wrong, I LOVE spontaneousness. Unfortunately with other people to consider, those last minute detours or spur of the moment purchases may not work for everyone. Over time, I've developed a couple of tricks to help organize myself better.
STEP 1: Get Each Person To Commit
---
This may be the hardest part, but something that needs to be done first. Let's say you decide on a vacation and start making reservations and one of your friends backs out. This can end up with the rest of the group paying more than they expected. To get a commitment from your crew, follow these steps:
Decide on the Location and Dates First. Make sure everyone in your group agrees and has no prior commitments during those days. Also make sure the time frame you want to travel is a reasonable amount of time for everyone to take off work. If you need to make adjustments to stay longer or leave sooner, at least you know this from the beginning.
Decide on a Budget. We've all been in that situation when you want to be part of the group, but a part of you slowly dies inside with each swipe of your credit card. Having a budget decided on the front end can guide you in booking transportation, lodging and tours that fit in your price range. If the budget is not something you or your travel partners are okay with, it may be time to choose a new destination, time frame, or simply pass on the trip.
Request Time Off Work. For those who have limited vacation time, nothing will kill your plans like having someone cancel because they couldn't get the time off approved. Having this as one of your initial steps indicates seriousness and can eliminate those friends who say "yeah that sounds great" but backs out last minute when they likely weren't that interested to begin with.
STEP 2: Book travel arrangements.
---
Getting there is the most important thing. Once you arrive to your destination, it's easier to go with the flow. When planning group travel, you want to consider logistics, costs for everyone , and arrival/departure times. If everyone in your group is departing and returning from the same place this may not be a big deal, but when you have friends in multiple cities or even counties, this could throw in some curve balls.
If flying is your transportation method, the filters tool in your search can be very helpful in this scenario. If you want to arrive and leave around the same time as your group, setting arrival and departure filters can help narrow your search. Most flight search engine sites will give you this option.
STEP 3: Start a Google Doc
---
A friend introduced me to this simple trick which turned into a life saver. When it comes to things like hotels, site seeing and excursions, having a shared Google Doc can allow each person to add in their top suggestions, share websites, and everyone can work on this simultaneously. Google Docs are also a great way for each person to track their expenses to make sure everyone evens out during the planning stages. If you are the type of person who likes having an itinerary, you can work from the Google Doc to create and share an itinerary for the whole trip. This is also a great way to share important contact information, such as phone numbers, addresses, confirmation numbers, etc.
STEP 4: Book your lodging
---
Once you decide on places to stay, booking your lodging ahead of time can give you the peace of mind that you will not end up sleeping in a creepy hostile or street corner. Solo travelers can frequently bounce around place to place when they get there, but this can be more difficult for groups.
STEP 5: Book any excursions or tours where reservations are recommended ahead of time
---
For excursions and site seeing, both Yelp and TripAdvisor are great resources to get insider information on reservation recommendations. For example, if you are planning on visiting Machu Picchu, you need to reserve your spot approximately 6 months ahead of time. Reserving these big items can save you stress while you are there, as well as save you the waste of time if you find out something has been fully booked once you get there. I would still leave plenty of unplanned time as well. You will likely encounter new things when you are there and will want to have the time to take it all in.
---
If you are out of the country and will not be purchasing an international phone plan, it may be wise to all download apps on your phone such as WhatsApp or Facebook Messanger to communicate through wifi. If everyone in your group is arriving at different times, make sure you have the dates and times everyone is getting there. If you have a delay, try to communicate the changes with your group as well so nobody is worried.
STEP 7: HAVE FUN
---
Even though you've been slaving over this trip, take off your planning pants. It's okay if the group separates or certain people want to do their own thing. Now that all the big planning is done, have fun and relax, and enjoy yourself. You deserve it!