The world of travel opportunities is expanding at an exponential pace. This means more unique destinations, exotic experiences, and luxury retreats, and means of getting there. This is wonderful for those who love to experience more of what the world has to offer but at the same time, how can one succinctly maneuver through so many travel options?
Here are the top 10 reasons to hire a luxury travel advisor in 2019:
1. An advisor saves you time and stress.
---
It is wonderful to read about and discover places to go, but planning a trip is hard work, especially when you never know what to believe. We have traveled the world and experienced the types of places we will suggest to you. If we haven't personally been there, we have a close relationship with locals or know someone who has, in order to answer questions and design thoughtful itineraries.
2. Travel is more intricate than ever.
---
With an ever-changing amount of hotels and new resorts, different airline fare options, luxury cruises, and unique experiences, keeping up with the options is a full-time job. This combined with the growing trend of larger groups and families traveling together makes each journey a much more important purchase. Hiring a professional to assist with the planning and logistics can have a huge impact on how much you spend and how rewarding your vacation is.
3. Knowledge of what's new and exciting.
---
2019 brings about a new host of incredible experiences. Whether you'd like to experience a new river cruise through the heart of the Amazon or vitalize your senses in Bhutan, your luxury travel advisor knows all about the newest and best experiences.
4. The human element and trust.
---
The luxury travel advisor is invested in creating impactful, positive, and memorable experiences for clients and their families. Your advisor will listen, suggest, adjust, understand, and become a friend in order to facilitate a wonderful experience. This is not a search engine or anonymous voice, it is an individual who is with you before, during, and after your travel experience.
5. Advisors have your back when you need an advocate.
---
If in and when the unexpected happens, be it acts of god or just the luck of the draw, your advisor has your back. We constantly monitor the travel status of our guests and standby to adjust an itinerary quickly in the event of unexpected circumstances.
6. You can't redo a vacation gone wrong.
---
You only have so much time in a busy and demanding life. This means vacation time is even more valuable. A luxury travel advisor can save you many hours, not just doing the research for the perfect vacations, but leveraging connections and organizing everything into a executable plan.
7. Advisors can often save you money and deliver more value.
---
Even though your advisor charges a fee, the value you receive will be bigger than what you paid. Our partner hotels, resorts, and cruise lines get the majority of their customers through travel specialists — and they reward the best ones with perks to share with you. Clients of Facilitate Luxury will benefit from added Virtuoso amenities and upgrades. Clients can also save a considerable amount on international Business and First Class airfare.
8. Your luxury travel advisor has firsthand experience.
---
Would your hire a painter who knew all of the paint colors, but has never actually painted a house? We are well-traveled ourselves. We've circumnavigated the globe and we've experienced the magic that we want you to discover for yourself.
9. Advisors offer unique services for discerning clients.
---
It all comes down to who you know. Your advisor has access to more connections and resources than you ever knew existed.
10. Like any professional advisor, they know more than you.
---
You could manage your own investment portfolio, do your own taxes, or even cut own hair, but a passionate professional can do it better. You can plan your own vacations, or you could hire a luxury travel advisor to seamlessly put together a luxury experience, saving you time, stress, and finding top notch experiences.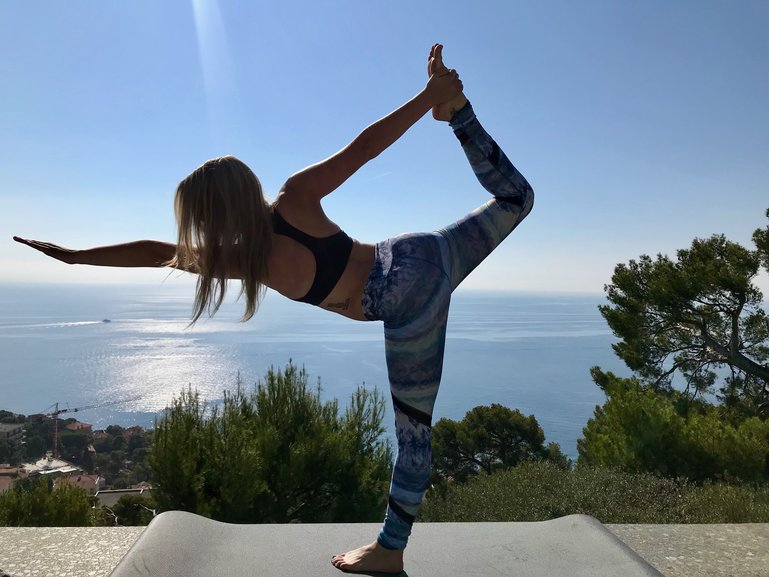 Yoga in the French Riviera (Reagan Sobel)