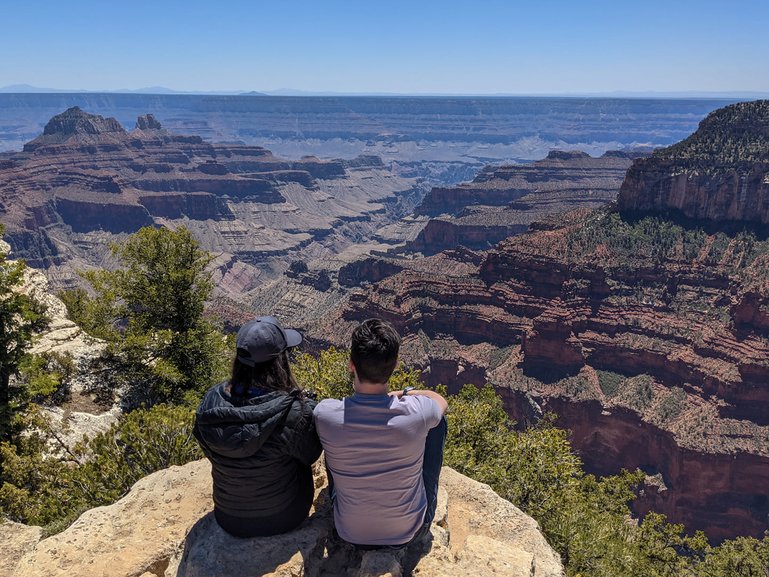 If you're visiting Zion National Park in Utah, consider making the 2.5-hour drive to the North Rim of the Grand Canyon.
The North Rim only receives 10% of Grand Canyon National Park's annual visitors.
I share the opinion of many others that the North Rim is the prettiest rim of the canyon. Yes, the South Rim has more amenities, but if you're looking for peace and more solitude the North Rim is where to be.
You can easily enjoy a half-mile paved hike to Bright Angel Point (see the above photo) to get sweeping views of the canyon.

If the South Rim is looking up a staircase, the North Rim is looking down due to its higher elevation

You can find lodging, mule rides, free coffee (our tax dollars at work!), a gift shop, and a cafe & bar at the North Rim. A great patio overlooks the canyon for lunch with a view!

The North to South Rim drive is about 200 miles. Plan accordingly if you are hoping to visit both rims
The Grand Canyon requires a few full days to fully experience it. If you're looking for an off-day activity between hikes in Utah or other parts of the Grand Canyon, making the drive to the peaceful North Rim will leave your mind feeling refreshed,