Utah is an amazing place with landscapes like nowhere else! It has five National Parks in the Southern part of the state known as the "Mighty 5". Bryce Canyon is one of these five Parks with features that make completely unique.
First off it isn't actually a canyon, it's an amphitheater. The high plateau is eroding back, exposing the sand and limestone underneath. Because of it's high elevation the freeze and thaw of the snow has created amazing erosion, causing the phenomenon of Hoodoos.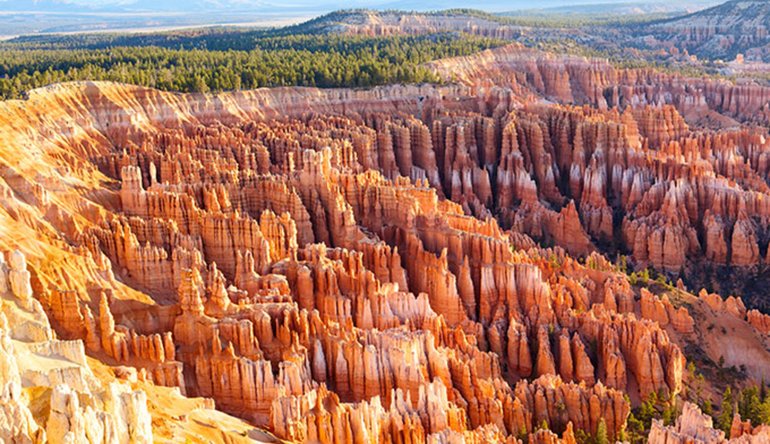 Bryce Canyon Amphitheater
Wikipedia definition of Hoodoos is the following :A hoodoo (also called a tent rock, fairy chimney, or earth pyramid) is a tall, thin spire of rock that protrudes from the bottom of an arid drainage basin or badland. Hoodoos typically consist of relatively soft rock topped by harder, less easily eroded stone that protects each column from the elements.
Here some of the Hoodoos are so unique the have been named. First is Thor's' Hammer. It looks as if the Greek God is ready to appear and take if right out of Bryce Canyon.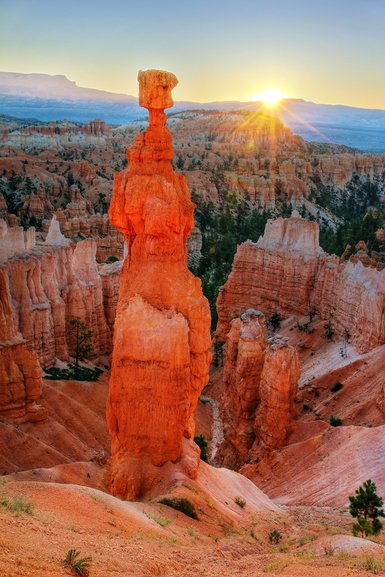 Thor's Hammer
Next is the Queen Victoria Hoodoo located on the Queens Garden trail. It looks as if the Hoodoo was molded right over her. Which would go along with traditional oral Native history. They believe the mischievous coyote would turn people into Hoodoos.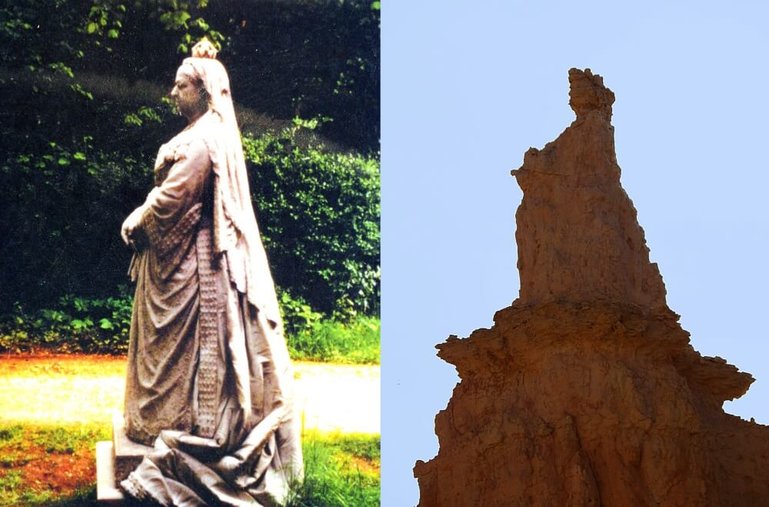 Queen Victoria Hoodoo
Visit Bryce Canyon and see what other creations your imagination can find in the Hoodoos!