Many people think about heading to New England in the summer and fall – which I agree that these are both a great time of year to visit, but my family has visited in every season, and each getaway had their own special moments. Here are some things to keep in mind when planning a New England getaway during the off-season:
It's less expensive, and generally hotels/inns no longer have their two-night minimums.
Towns will be less crowded – you'll have an easier time booking hotel reservations, and making restaurant reservations at your favorite spots.
There will be less traffic heading to your destination, and during your stay.
Be sure to confirm that all of your favorite spots are open during the time you plan on traveling -- some local shops close for a period of time after the holidays through Memorial Day. Also, don't forget to check local calendars for special events, updated seasonal restaurant menus, restaurant week dates, concert series, and events for the holidays! (Check back to my page for a list of some great events happening during the winter months!)
Like I said, I agree that the summer and fall are wonderful times to visit New England between the beaches in the summer, and the foliage in autumn, but really any time is a great time to visit New England! The photo below was taken in November, just before Thanksgiving. It was a crisp fall day -- perfect for a New England afternoon.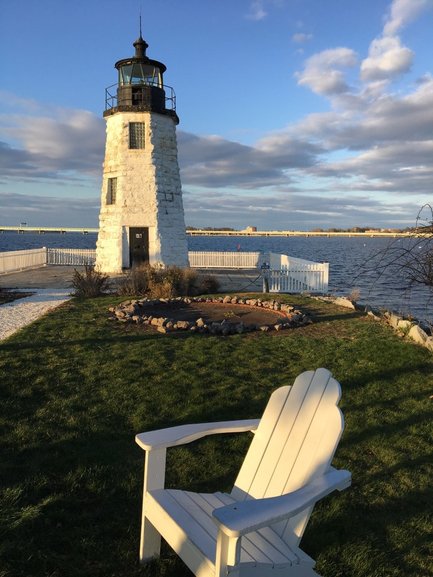 Gurney's Newport Resort, Newport, Rhode Island