Thailand is a country full of culture, beauty, and of course, delicious food and adventure. Weather you're exploring the local streets of Bangkok, or laying beach side in Phi Phi, here are my essential tips for when you're travelling to Thailand.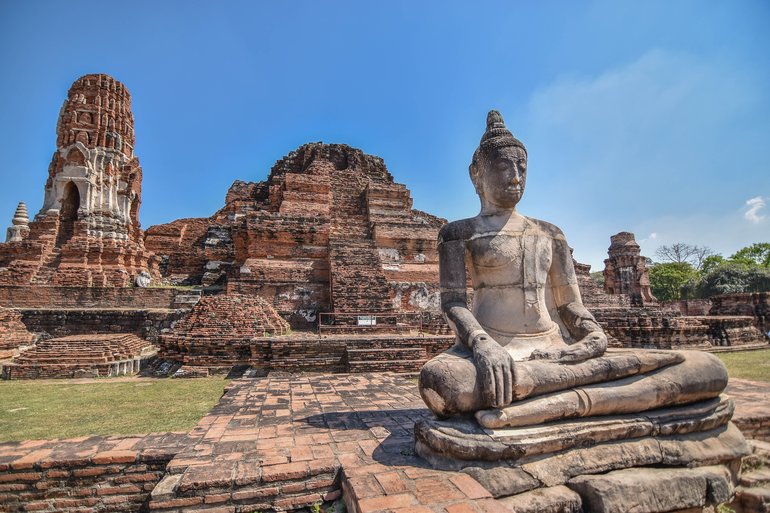 1) Bring cash!
---
Thailand is a country that's very reliant on cash when it comes to local services or businesses. You won't catch many street food vendors or market booths with credit card readers. So bring cash with you! There are ATM's there, but of course they come with service fees. Once you're in Thailand, there are many places where you can exchange your money at, which brings me to my next tip.
2) Don't exchange your money at the airport!
If you do, make sure it's a small amount for the taxi fee you'll use to get to the actual money exchange building. You'll want to go into town to actually exchange your money to get the best value from it. At the airport, the service fee will be higher, and your exchange rate will most likely be lower. I mean, who doesn't want more vacation money, right?
3) When you're taking a taxi, make sure to tell them to turn on the meter charge
Some drivers will try to over charge you, (not always), by trying to convince you to use a fixed fare- this is suspicious. Just flag down another taxi-there are so many out there anyway! Which brings me to my next tip...
4) Always use local transportation!
Uber or Lyft will definitely be over priced (as usual!). There are SO many taxi services in Thailand, (especially Bangkok), so many Tuk-Tuk's and even the sky train to use if anything. You could also rent a motorized motorcycle or scooter if you get to know the area well enough and become confident to navigate the crowded streets. The are so many options out there- make sure to explore them!
5) When in crowded areas, don't bring your prized, designer, name-brand purse
Bring an easy to carry bag, and something you wouldn't mind losing in the worst case scenario. Thailand is not riddled with crime-but in the busy, extremely crowded areas- pick pocketing and bags being stolen is even known from the locals. You'll see the locals carry their backpacks in the front, or backwards, instead of on their back, and their purses clutched to the front as well. When I visited for a month, I didn't witness any of this happen to anyone-but I was also with locals the entire time. BUT you never know what could happen, and should always be prepared!
6) 7-11 will be your best-friend
Here in the states, 7-11 is not much of a popularity. At least not in the midwest. You'll see a couple here and there, but nothing like what you'll see in Thailand. If I were to compare them to any other convenience store around, I'd compare them to Quik Trip. 7-11 has ALL of your needs. Snacks, food, drinks, toiletries, alcohol, pet food, even cold, moistened towels to cool you down from that Thai heat! You'll find everything you'll need at 7-11 and you'll never have to look too far for one either. 7-11 is on every corner you'll see. Sometimes you'll see 2-3 on one street block! Yes, there are that many people and they are that wildly popular!
7) Bring a Thai phrase book
This might be obvious to some, and less appealing to others. If you're ever travelling to a country where you aren't familiar with the language- purchase phrase book before going! You could even find one at the airport upon arrival or at a local library or gift shop. This will help you out tremendously, and make it easier to get around, order food, and just understand everything much more. You'll be able to see and do more local things this way, which is always my goal when I travel. The Thai language is a bit complex, but it's always good to learn something new, and the locals will have fun deciphering what you're saying and help you out along the way. Last but not least my final tip is...
8) Try the street food. It's worth it
WAY worth it! Thai food is full of culture and speaking as an American, it's so much different than your typical American food. I hate pork myself, but the way the prepare it in Laab is delicious and full of flavor. I would have never thought of mixing coconut cream with rice and eating it with mango- but Sticky Rice w/ Mango is the best desert I think I've ever had. Of course you may be able to get these at the mall or in the airport, but there's nothing better than supporting the local economy so that you can continue to tour around such an amazing place and watch it thrive. The unique, true traditional Thai flavors also seem to be more prevalent in street food vendors with the locals. Usually passed down my generations.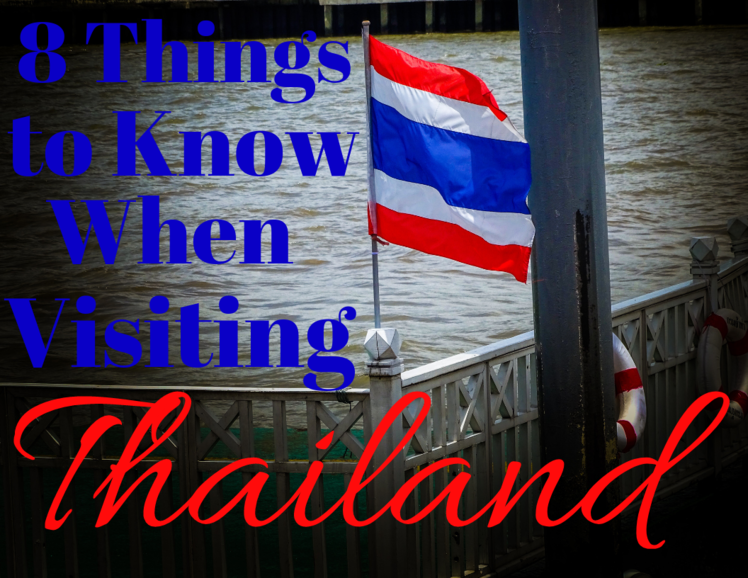 So, as any other place you visit, make sure you keep and open mind, (and mouth!), while visiting Thailand. You wouldn't want to miss out on an adventure simply by not doing your research or saying no. As always, stay safe and keep on adventuring!