Scotland is regularly voted the most beautiful country in the world.
And no wonder – with stunning lochs, verdant glens, dramatic mountains and islands with beautiful beaches and azure waters, few nations are blessed by such an abundance of natural riches.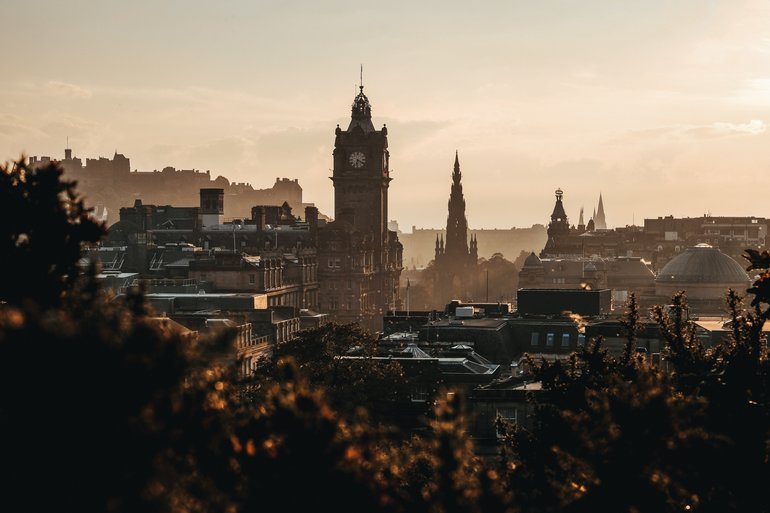 But what's really distinctive about Scotland is its people – there's a strong sense of an inclusive, civic identity here where people from all backgrounds are welcomed as Scots, and this is what makes it such an amazing place to visit.
Naturally, you'll meet more Scottish people in cities than the countryside, and Scotland has a clutch of cities with superb cultures and awesome attractions.
With that in mind, here's how to chill out in Scotland's three coolest cities.
Edinburgh
---
Elegant Edinburgh is one of the world's most striking capitals – which other metropolis has a noble neoclassical New Town, a sprawling Old Town, and a main thoroughfare which looks over gardens, galleries and a castle perched on top of a craggy volcanic plug?
There's lots to do – for starters, entry is free at the Scottish National Gallery and you can gaze in wonder at masterpieces by Van Gogh and Rembrandt, exploring the pretty Dean Village is enjoyable and creative hub Leith is packed with trendy pubs and cafes.
Tip: Grab a coffee at Starbucks at 120 Princes Street and enjoy amazing views of Edinburgh Castle.
Glasgow
---
Glasgow must be one of the friendliest and funniest cities in the world – from the moment you arrive, you'll be charmed by everyone from cab drivers to café employees and bartenders.
The Kelvingrove Art Gallery and Museum is a ravishing red sandstone building full of stunning artworks from the French Impressionists and Scottish Colourists, the Finnieston Crane looming over the River Clyde is a potent symbol of the city's proud industrial past and the Barrowland Ballroom is a brilliant place to catch a show.
Tip: Bust a move at Sub Club – it's one of Scotland's trendiest nights out.
Dundee
---
A few years ago, Dundee wouldn't have been mentioned in the same breath as Glasgow and Edinburgh in discussions on Scotland's tourist attractions.
But things have changed dramatically and, thanks to massive regeneration, it's now attracting visitors from around the world. The main attraction is the outstanding V&A Design Museum on the banks of the River Tay which is the work of renowned architect Kengo Kuma, but there's also urban water-skiing at Foxlake, the Dundee Rep Theatre always hosts interesting plays and productions and there are countless cool bars and night spots.
Tip: Rent a vehicle with Enjoy Car Hire and explore the rest of Tayside and attractions in neighbouring Fife like St Andrews, the home of golf.
After exploring these three cool cities you'll understand what makes Scotland such a special place to visit, live and work – you can thank us later!
What's your favourite Scottish city? Let us know in the comments section.