Three months ago we were contacted by one client from New-Zealand. Thomas Taylor mailed us and showed interest for Everest Base Camp Trekking. At that time we exchanged few emails. He told us that he had done more than 25 trekking in different parts of world. Furthermore, he also stated that he was in Nepal before 5 years ago in short vacation time for his honeymoon tour.
His messages were very interesting talking as if he is native of Nepal. I asked how you got these much of information on Nepal and trekking in Nepal. Then, things became interesting after that question.
Our email get deal with that question and he elaborated like this.
"I have read a lot of blog articles about Everest Base Camp trekking and the difficulty level. Also, I have watched videos from different websites on Everest Base camp trekking. As I am planning to go for Everest Base Camp Trekking, I want to ask about Everest Base Camp trek difficulty level."
When he illustrated all things, I knew that he had been doing a lot of research. So, the obvious thing was, he behaved little frantic and even more eager as he was planning for his next trip.That proved, he had thought Everest base Camp trek a difficult trekking destination.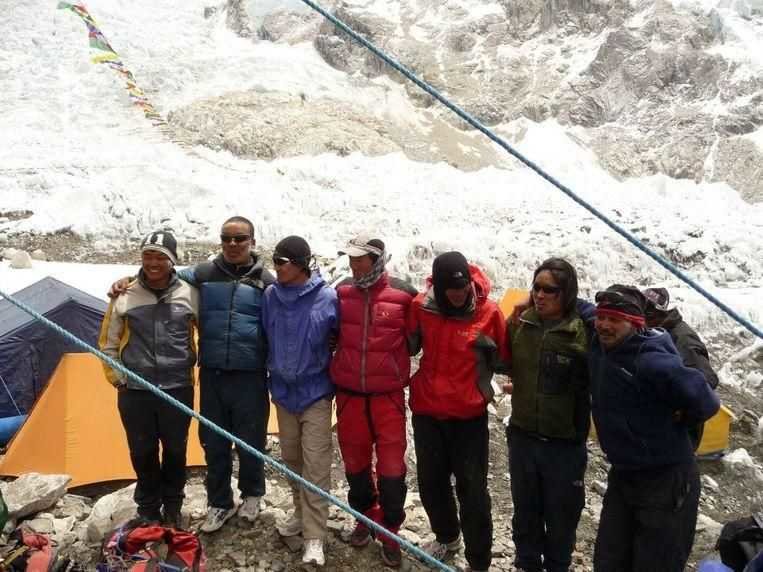 Everest Base Camp
At that moment, I decided to share what our team trekking leader thinks about Everest base Camp trekking Difficulty level. The real experience from our guide Suman Lama, an experienced campaigner and the man who will be guiding him in the Base camp trip, and his information would sooth his fear. So, I turned to him and he started sharing his trip knowledge, Which is valuable to answer the question how difficult is Everest Base Camp trekking?
Everest Base Camp trek difficulty Level:-
---
Weather and Temperature:
A short flight of 30 minutes from Tribhuvan airport (Only one international airport in Nepal), Kathmandu to Lukla is a commencing point of the Everest Base Camp trek. In fact, Lukla airport itself is one of the dangerous airport in world being a short runway with mountains surrounding by the airport.
The approximate height of the Lukla Airport is 2820m. The wavering weather is one of the most challenging thing, which makes the Everest region trekking a difficult trekking destination.
The walking trek starts from Lukla toward Namche Bazaar (3440m). Every hour you walk, you are heading higher. So, the upgrading height with quivering temperature is the thing to consider. The temperature can go down from 25 degrees to -20 degrees in Everest Base Camp trek. Acute Mountain Sickness (AMS) is another thundering effect in Everest base Camp trek.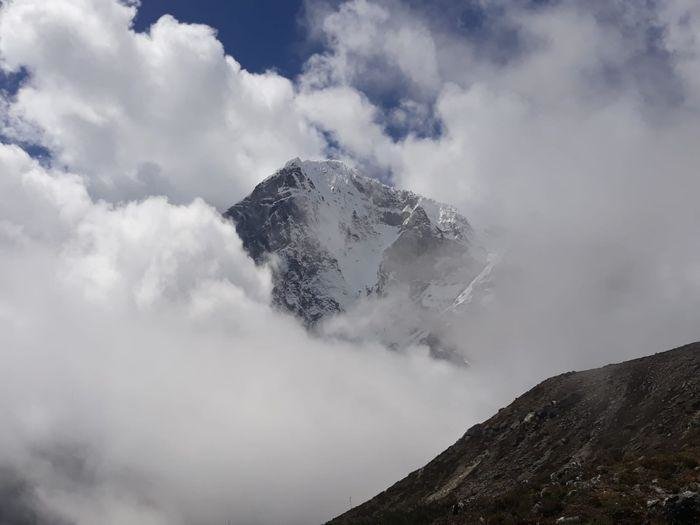 Weather Condition in Everest region
Solution:
Being well prepared for extreme temperature, seek proper medical advice, full utilization of acclimatization days is a way to tackle the difficulty level of Everest Base Camp trek.
Point of Relief:
Oximeter is taken to check oxygen level, heart rate twice a day. First aid kid will be carried.
Length and Height:
As we head from Namche Bazaar to Thyangboche(3867m),then to Dyangboche(4365), notice that the route is getting higher up. From there we will be walking Lobuche(4890m), and then moving to Everest Base Camp at height of(5365m), descending to Gorakshep(5180m).The maximum height of Everest Base is 5545m which is Kalapathar.
The total trip length is massive 130km (both ways). climbing up and downs in rocks, mountains in miserable condition is what one can expect. An average of 10km walk per day even takes you 13 days minimum without taking rest. Hence, running out of fuel while walking in higher mountain areas is point to think about Everest Base trekking difficulty level.
Solution:
Make used to long walks, hike. Thus, build your strength, take proper training, proper diets.
Point of relief:
Your heavy bags will be carried by our porters. So, that's a good news for everyone.
Accommodation and Diet:
Similarly, Accommodation and Diet is another thing to discuss during your travel to Everest base Camp. Higher up the altitude, the accommodation and diet, you will be getting is not going to be protein rich.
Illustrating further, the cost goes up according to height. Nepali famous cuisine rice, lentil and curry (Daal, Bhat, Tarkari) is what you get are famous. Sometimes, fried potatoes are also available. Above that, drinking water can be bought.
Expecting nice lodge with heating system in higher mountains will be just a dream. A sheet, pillow, pillow case with blanket will clarify the accommodation details with bed of wooden coat. Moreover, don't expect clean toilet as they will be shared one. So, accommodations available are called Tea Houses.
Improper foods and diets will be cause of food poisoning. Therefore, sticking with plan is best for health.
Solution:
Adjusting and understanding the situation is best for trekking in Nepal.
Point of relief:
Three meals a day (Breakfast, lunch and Dinner) with fruits every day after dinner will be available.In accordance, best available diets and accommodation will be arranged.
Facts of Everest Base Camp trek….
---
* Every year around 30000 people go for Everest Base Camp trek. (Information from Nepal Tourism Board).
* The maximum altitude of Everest Base Camp trek is 5545m.
* Last available Tea-house for Everest Base Camp trek is in Gorakshep.
* Total cost depends upon the services and total days of trek planned by individual companies.
* If weather is propitious then more than 20 flights take place in Lukla Airport.
* Normally one day acclimatization day at Namche is included in package.
* More than 80% trekkers complete Everest Base Camp Trek.
* Age group of 25-50 are the most who visit Everest Base Camp.
Conclusion:
---
The Everest Base Camp trek difficulty level depends on the type of travelers. For the experienced one, they find Everest Base Camp trek moderate, while tyro travelers themselves rate this trek difficult.
If you like our this information on Everest Base Camp Trekking difficulty level then leave us comment below. Let us share some experience, what people think about Everest base camp trek difficulty level……