The Yuen Yuen Instutute and Western Monastery are standing on the foothill area of Lo Wai Tsuen (Old Walled Village). The location of Lo Wai Tsuen (Old Walled Village) is the mountain area above Tsuen Wan (Shadow Bay).
There are two options for transportation:
Taxi
Green Minibus No. 81 from Shiu Wo Street after MTR Exit B1.
The second option is a bit challenging. Grab a map from Customer Service Centre after your MTR ride. First, you need to turn left to see the sign of "Exit B1" after you locate "Exit B". The next step is to locate a bridge straight after HSBC. After a short walk, an escalator down Tai Ho Road is on your right. there is no road sign for the side road directing to Shiu Wo Street from Tai Ho Road which is opposite to the Green Minibus station on the main road. The final step is locating Green Minibus stop No. 81. Finally, Western Monastery is in the close proximity Green Minibus Terminus (Lo Wai Tsuen) where you land off. The Yuen Yuen Institute is situated right in front of Green Minibus Terminus and a bit walk downhill to Western Monastery along The Yuen Yuen Institute is the way to go!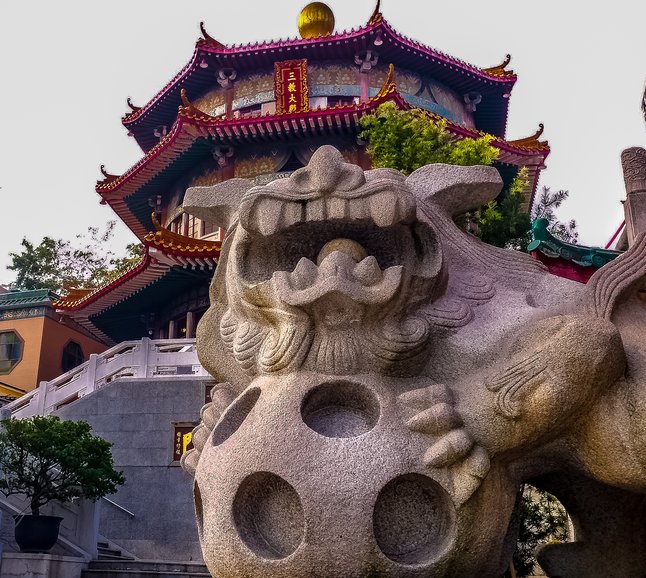 The Yuen Yuen Institute