Every time I planned a road trip in India, I was in a dilemma- to rent or not to rent! That's when I realized a lot of us would be faced with a dilemma like this, more often than not. While I wrote this quite some time back, I realize this topic is pretty pertinent now. Travel may resume again in a few months time and many experts suggest that we begin travelling short distances in private cars than go on international trips! While I have not yet embarked on a road trip outside India, I think these are 5 fairly simple points to consider irrespective of the country you are travelling within!
I have jotted down the 5 most important points to consider before embarking on a road trip with your personal car!
1. You have a brand new car!
---
You decided you would go on road trips every weekend when you bought your shiny new toy home. But now you are worried that you may incur damages on the car if you don't drive carefully, or meet with an accident! Well, I have faced this dilemma. I had just bought my car when we went for a short trip on a hilly slope and found myself palpitating thinking I was going to crash it! That was the last time I took my car for a road trip! Thankfully I learned my lesson early on and had very few misadventures due to the wrong car selection.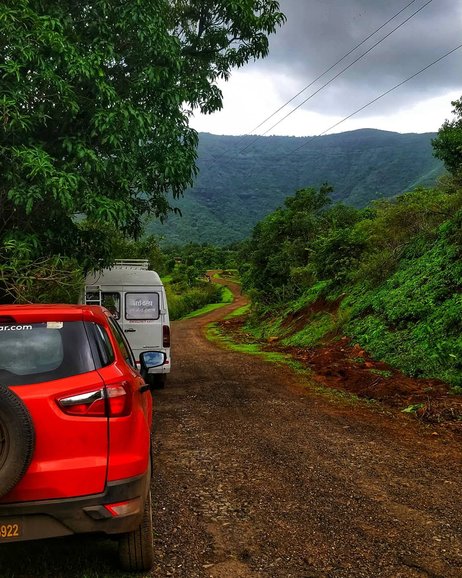 To roads less travelled!
2. You are a novice driver!
---
You got your driver's license long back but it's just recently you started venturing out. I got my driver's license at 18 but it wasn't until I turned 25 that I actually began venturing out on crowded roads & dusty lanes. Before this, I waited until midnight to go for a spin. But there's a difference between driving to your office for work and venturing out to places unknown! When on a road trip, your mind will always be looking at ways to be more relaxed- it won't help if you are constantly worried about your car!
3. You don't know the roads ahead!
---
From dusty roads to mountain slopes to muddy paths- a road trip can lead you anywhere. I prefer being prepared for it. I always carry an extra set of clothes and ensure my ride can provide my safety whenever I need it. Also, I am one of those travelers, who change their routes as frequently as my mind allows me to! With a self-drive car, you need not worry about insurance, or mileage or even petrol/ diesel prices- even these are reimbursed by many self-drive companies. Just select the car you would be most comfortable in driving & zoom away!
4. It's your first road trip!
---
Road trips sound fun, but if this is your first time- it's best you be careful & plan accordingly. I remember my first road trip- from Hyderabad to Hampi. It was relaxed, quite long & I was amazed by the diversity of places we covered. I couldn't have been this relaxed in my own vehicle!
5. Cab/hired driver is not an option!
---
Yes, I have often thought that I could just book a cab that takes me to the destination & brings me back. It may be expensive as compared to a self-drive but a cab doesn't give one the flexibility to change routes, make infinite stopovers and many times- privacy! Here's my partner & me and another random individual listening to our conversations- weird right? This is especially true when you are abroad in Europe or the US. Unlike Asian countries, hiring a driver is pretty expensive and you could be shelling out more than you bargained for! If you have an international driver's license, you could rent a car abroad too- however, I would recommend you stick to public transport if there is an option to do so.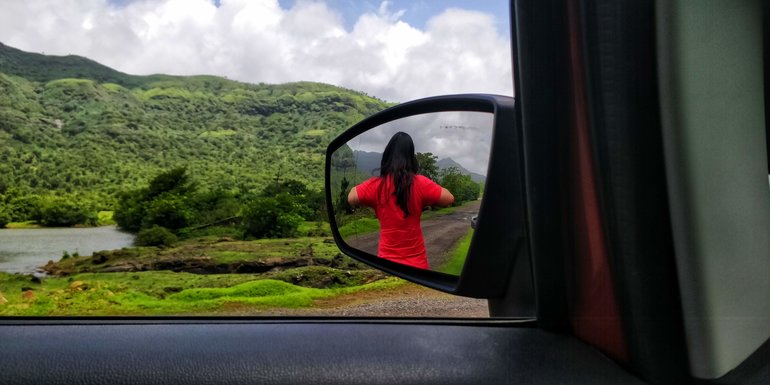 Road trips provide some of the most breath taking views!
If the answers to any one of the above questions are "YES"- then you are definitely ready for a Self-drive option. I have tried multiple car rental options but nothing beats the simplicity, affordability and comfort of Zoomcar. While I do recommend this, do make sure you do your own research before starting out!