Here are a few travel tips for American tourists in light of the new U.S. Government (Trump-based) regulations.
Despite what you may have heard, Americans can still legally travel to Cuba. Unlike the travel during the Obama presidency from about 2014-2016, it is a bit more complicated, but it is still legal.
The trick is to claim that the visit is being conducted under the "Support the Cuban People" category. When you get a plane ticket to Cuba, the airline will ask you the reason for the travel and one of the categories is Support the Cuban People. Check that box! When you get to the airport, all the American flight companies should have a kiosk at the boarding gate that will arrange for a travel permit, costing about $75. Also your ticket will include the required medical insurance.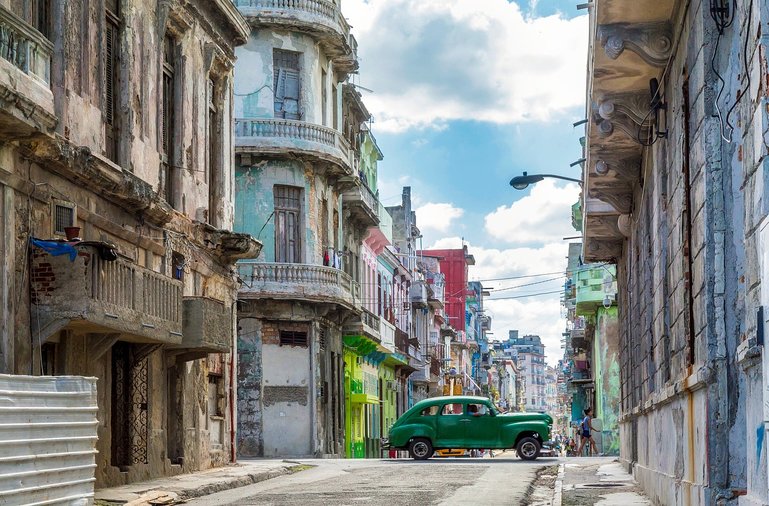 Havana, Cuba
Here are some of the published U.S. Government definitions for ways to support the Cuban People:
* A traveler is required to provide support for the Cuban people and promote independent activity intended to strengthen civil society in Cuba.
* A traveler is required to engage in "Support for the Cuban People" activities consistent with a full-time schedule. These types of activities include:
* Meeting with local businessmen, artists, tobacco manufacturers and people who own their own business
* Explore independent museums (there are some very interesting ones in Havana)
* Visit Independent markets
* Take dance classes (popular and folkloric dances)
* Meet and engage with musicians at a show
* See Art shows
* Discuss Cuban society with locals
* You must retain records, like receipts and itineraries, and keep them on hand for five years.
* A traveler must avoid all transactions with a GAESA-owned (military-owned) business
When American customers come to Cafe Arcangel, they can request a business card that says their visit to the Cafe is in Support of the Cuban People. We have art and folk works on display and there is a regular supply of local Cuban customers who are always happy to share conversion with tourists. I encourage people to take pictures on their cell phones which have a date stamp. The more examples of photos with Cuban people, groups of children playing, cultural artifacts, visits to museums, markets, even city plazas are all part of the documentation that can be used to Support the Cuban People. In the Cafe, people are encouraged to take a photo of their receipt and pictures of their food, the more Cuban the better. (Mojitos/cigars are perfect) If your cell phone has a "note-taking" app, occasionally drop in a comment about meeting someone interesting, an associated picture, a schedule of a meeting or event planning.
After many trips to Cuba under both Obama and Trump, I have NEVER been asked by the U.S. customs agent for any "records" of my visit or verification for my Support activities. I don't keep many paper records, but my phone is loaded and date stamped. I would argue and it is also the truth, that everything I do in Cuba is in someway related to Support of the Cuban People. Even the most cursory review of my cell phone pictures and photos would instantly provide the necessary verification. Cuba and specifically Havana has many fewer Americans now than they did a few years ago, mainly because of the Trump-era regulations, but there are still hundreds of thousands of American tourists who have figured out how to take a legal trip to Cuba.