Japan - beautifully weird. As a western person in Japan I sometimes felt like I was in a totally different world.
A trip to Japan requires thorough preparation. Tourists, particularly those from other countries, may face a myriad of challenges from language barrier to overwhelming technology not to mention the high prices for almost everything.
Knowing how to hold the katsuobushi during breakfast for instance is not an easy task for first time tourists, but this should not discourage you from visiting this great country that has numerous attraction sites worth every penny.
How to get around in Japan
Before making a trip to Japan, you should book a Japan Rail Pass in advance. The Green Pass and the Ordinary Pass are the two main types. The Green Pass is for the superior class cars on trains while the Ordinary pass is meant for the economy class cars.
Tourists must purchase an exchange order that can be obtained from JR sales agents in foreign countries and carry it with them for a better traveling experience.
Make communication easier
Language barrier may be a challenge for a first time tourist in Japan, hence its recommended that you download the Google Translate app which will assist you translate whatever you need to say instantly. Although most of its translations are not entirely accurate, locals can at least know what you want.
Communication is important but getting a prepaid local SIM card in Japan can be difficult. On our trip to Japan we rented a wireless router or a "pocket Wi-Fi" as its popularly known in Asia. This gadget will allow you to make local calls via internet services such as Skype once its connected to your laptop or smart phone. This wireless router can be rented at telecom counters within most airports.
Top Cities to visit in Japan
Japan has many incredible cities to visit and the most popular for tourists are:
Kyoto on the other hand is a little different from Tokyo, but enthralling as well. It is among the world's most culturally rich cities and very popular to visit. Ancient temples, old craft shops and gardens make this city a "must visit" tourist destination.
Tokyo is the capital of Japan and its known for cutting-edge architecture and beautiful gardens not to mention amazing restaurants and a glittering cityscape.
Other great cities in Japan that should be visited include:
* Kanazawa
* Naoshima
* Hiroshima
* Osaka
Where to stay in Japan
Japan is quite expensive and accommodation will take a big part of your expenses despite being a rewarding and interesting country to visit.
Some of the best places to stay while in Japan include Hostels, Business hotels or a Ryokan.
Hostels and Business hotels have some great deals and can easily be booked online while staying at a ryokan traditional Inn provides a more basic family-run atmosphere. A trip to a Ryokan in rural Japan is also worthwhile where you can enjoy the kaiseki cuisine and a beautiful onsen hot spring.
In Kyoto, we stayed in a traditional Japanese house, we found this via Airbnb. Visit or Blog, The Airbnb Tips Blog (see my profile) to get more advice how to book and stay at an Airbnb in Japan.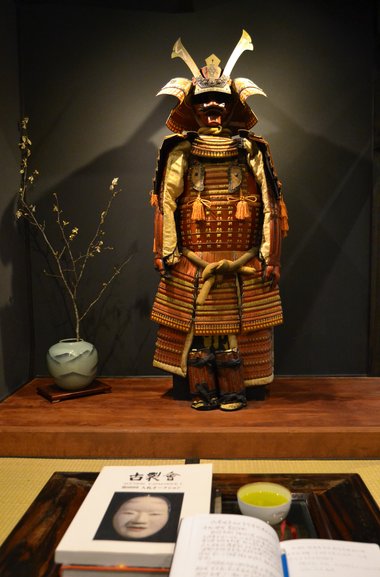 Traditional Japanese house