Planning to go to Japan?
In July last year we've visited Japan. Japan is a beautiful country, so much to see! We had never been there and didn't know what to expect. We joined several 'Japan Travel' groups on Facebook and in the end we read one very good tip which we'd like to share with you guys.
Before you go to Japan you've to buy a JR Pass (jrpass.com) for 7 or 14 days of free travel by train within the country. Japan is expensive so this will most surely cover your travel expenses and it can save you some money. Next, it reduces stress of buying tickets in another language and makes you travel more!
But don't forget to buy it beforehand so you can use it right away (for example: use it for the train from the airport!). Trains are the best way of transporting in Japan.
Oh and two more things: you've to add a 'start' and 'ending' date for your free pass. So think about the time you want to use it. And secondly: with your JR Pass you can make free seat reservations for bullet trains. Handy in rush hours. Now, enjoy and safe travels!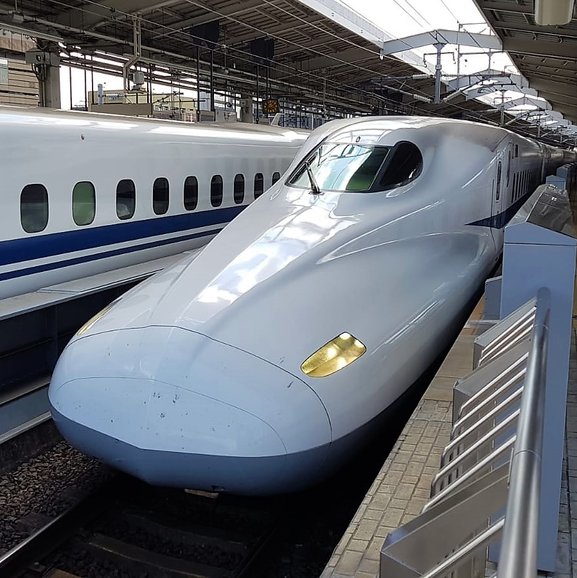 Japanese Bullet Train (Shinkansen)