If you have been to Singapore several times and visited all the touristy places, then you should take a day to this relaxing travel destination called Pulau Ubin and explore the eastern part of Singapore during your next visit. The island gives you a glimpse of how kampung (village) life looks like back in the 1950s – 1960s when Singapore was still in its early development.
Have I convinced you to make a day trip to the island yet? I have compiled this little Pulau Ubin guide/itinerary just for you!
Getting There
---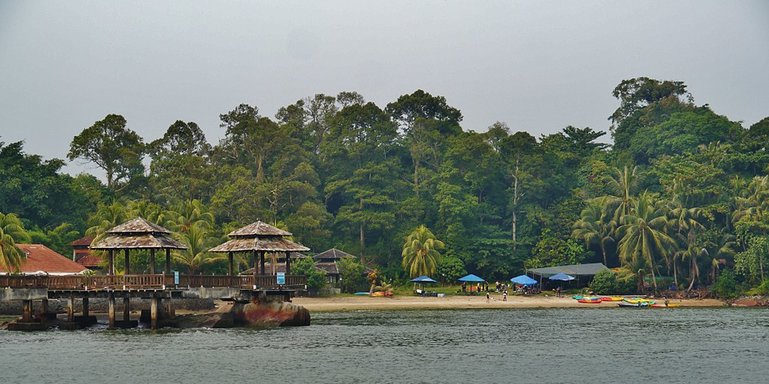 Pulau Ubin. Photo by Zairon / CC BY-SA
Pulau Ubin is located northeast from mainland Singapore and the easiest way to reach there is by taxi to the Changi Point ferry terminal or if you're on a budget, you can go by public transport. Take the MRT to Tanah Merah (green line) and exit the station from Exit B, then you'll see a bus stop. From the bus stop, take bus 2 and stop at Blk 5 (1 stop), the terminal is 4 minutes' walk from there. The ferry ticket costs $3 per person and the ferry will depart once there are 10 – 12 passengers.
Another important thing to note is that after 5 p.m. there are little to no passenger going back to the mainland so if you decide to stay after sunset, you may need to pay $36 for the whole ferry ride alone, and if you do, remember to tell the boat captain and make your arrangement known, because they stop working at 6 p.m. Technically they are operating from 5.30 a.m. to 8 – 9 p.m., however, make sure you tell them your plan unless you want to camp there for the night.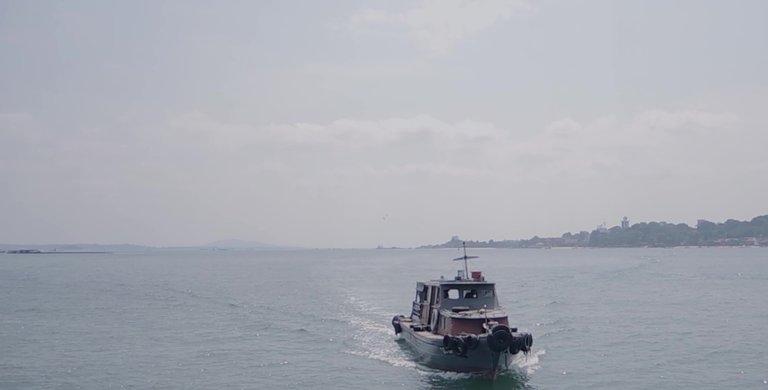 Bum boat ride to Pulau Ubin
What To Do
---
Having stayed in Singapore for 12 years, I love this teeny tiny island because it's relaxing and very laid back. You can walk and explore the island, bike around, have a picnic, and read your book in peace. If the weather and your pocket permit, staying there to watch the sunset is worth the $36 you paid for the trip back.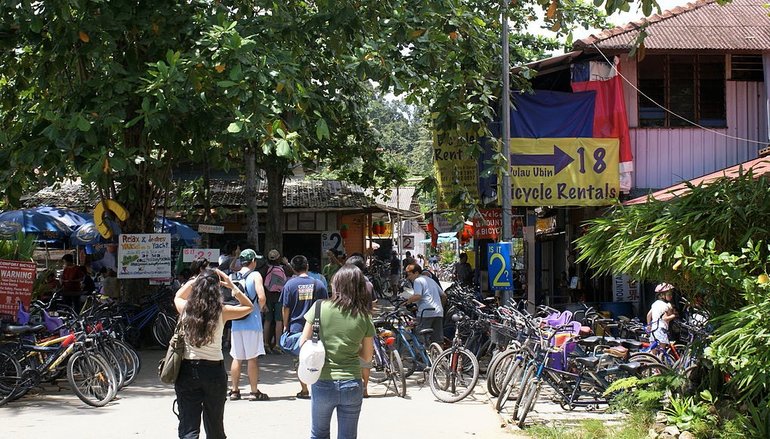 Bicycle rental shops at Pulau Ubin. Photo by Alex.CH / CC BY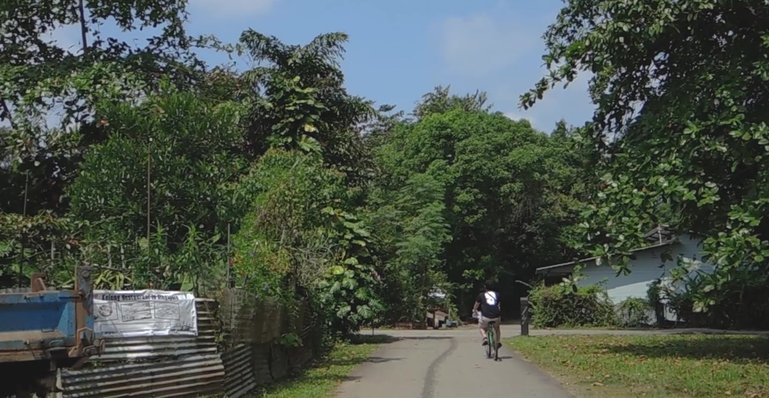 Cycling around Pulau Ubin
There are a few bicycle rental places to rent a bike from and explore the whole day. The price goes between $7 – $10, depending on the bike you choose. Make sure you bring cash as the villagers only accept cash payment. I can't recommend food places though as I always bring plenty of food, snacks, water, and mosquito repellent. Throughout your trip there, you can expect to see wildlife, mangroves, quarries, temple, and a few shrines.
A Little Bit of Mystery
---
During my first few visit there, I spotted a yellow building that is quite interesting. The funny thing is that I didn't know that it was a shrine dedicated to a German girl who locals believed had died there while trying to escape from the British military during World War 1 in the 1910s. The sign read Berlin Heiligtum (Berlin Sanctuary) for crying out loud! At least I should have been able to pinpoint that it's German because of "Berlin" hah! I thought the place is unique and creepy at the same time since there was a barbie doll at the altar.
I just found this information when I started writing this post and did my research (I'm the type that goes to a place first then do the research later!). You can google this shrine and find out the creepy story behind the barbie doll if you're into that kind of thing. The shrine has undergone multiple renovations since it's an old one made almost entirely of wood so it doesn't look as ominous now.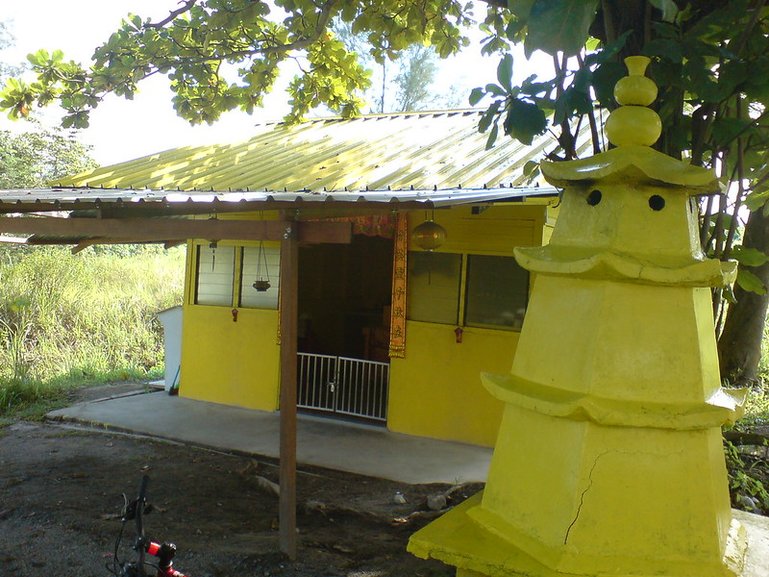 The German Girl's Shrine in 2007. Photo by yuhui on Flickr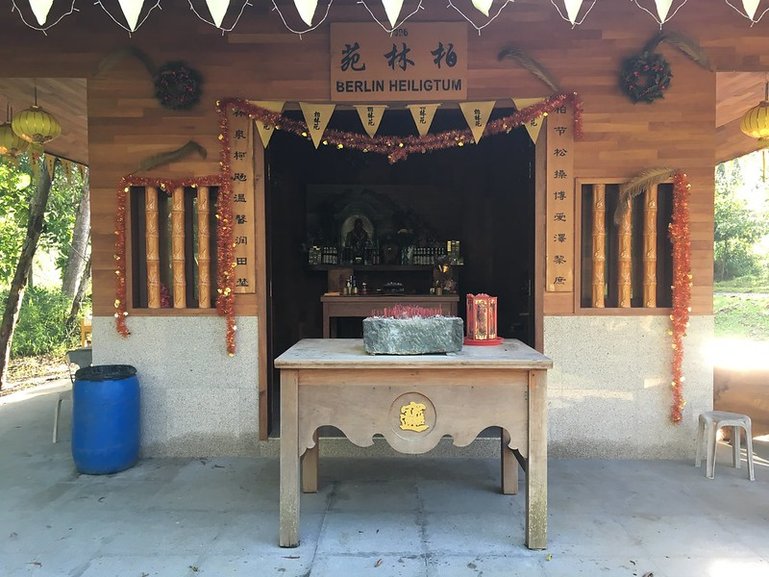 The German Girl's shrine (renovated) in 2016. Photo by Kars Alfrink on Flickr
Last but not least, another interesting landmark on the island is the Wei Tuo Fa Gong Temple. The temple is decorated with colorful prayer flags and pay tributes to Hindu, Buddha, and Malay deities. Unfortunately, I don't have photos of this temple and there's no creative common image I can use, but google can help you with that for sure.
I hope you enjoy these little tips from me on Pulau Ubin. If you have visited the island, please share your experience in the comment below, I would love to hear it!