Italy has a lot to offer... wine, food, and the promise of romance. What happen's if you have no one to go with? So you skip it? Hell no! Going alone can be the best thing you ever did!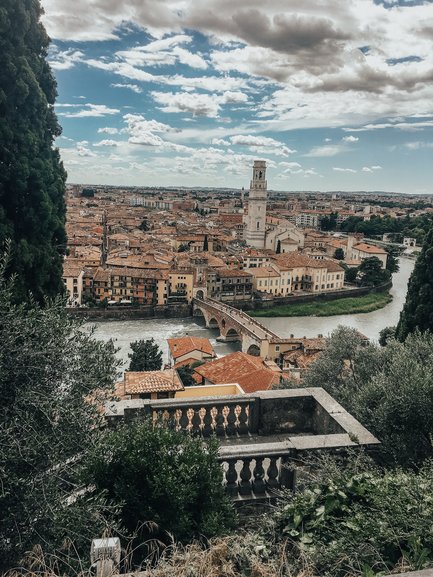 Verona, Italy
Who here is guilty of splitting a pizza with your lover, and secretly wanting them to go away so you can eat the whole thing yourself? I know I do!! When you travel alone you eat ALL THE PASTA and DRINK ALL THE WINE with no judgement! It's one of the reasons I love solo travel!
Food aside, there are so many benefits to traveling alone. Not compromising is a big one, but alone time also gives you time to grow. When traveling solo in Verona you can expect to be dazzled by your surrounding and inspired by it's beauty. A lot of life changing moments can occur when you give yourself the time and space to do so.
In Verona, you can expect to feel safe as a solo female traveler. The old town is small, and well kept. I felt the Italians are more friendlier in the North than they are in the South. I didn't struggle too much with the language barrier.
You can expect that if you visit Juliet's House that you will want to get tickets in advance or be prepared to wait. I didn't make it on to the balcony, but i did get some nice pictures from the outside.
Verona has some amazing restaurants and wonderful accommodations. For a full list of recommendations, check out my blog post. My site is listed below.