There is a place in Piedmont located in the North West part of Italy where cycling is an important part of Italian history. The two towns that best represent this heritage are Castellania and Cassano Spinola. The two towns are only 8 miles away from each other – Castellania is where Fausto Coppi was born and Cassano is the place where Costante Girardendo and Sandrino Carrea are from.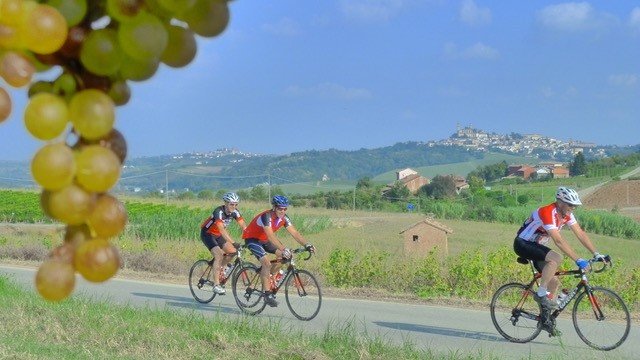 Castellania and Cassano Spinola are definitely a must visit destination for cycling aficionados. The little town of Castellania located on top of the hill hosts Fausto Coppi's memorial and also a little museum ran by the local habitant of Castellania. As you start approaching the town, you are welcomed by murals that show the accomplishments of Coppi. to then arrive in the little "borgo" where you basically see pictures of Fausto Coppi everywhere. During my last visit there with a Bike 'n Wine group I was accompanying, we stopped right on from of Fausto's old house. An older gentleman came out of his house and called for our attention and started to ask us where we were from. As soon as he heard that some members in the group were from the US, he insisted on showing us the Coppi museum that he curates, all of this with a strong sense of pride.
Beside these great champions, this land offer also the greatest Italian wines and truffles. When visiting this region it is imperative to visit the local wineries where you can learn how wine is made. Here, you can still find the small authentic wine makers that have been taking care of their land and making wine for several generations. It is not uncommon to see three generation working alongside in the same winery. Timorasso and Barbera are the two wines that dominate this region and you can literary see vineyard for these to wines on every corner and this is what shapes the typical Piedmont landscape.
Tuscany has been one of the most popular destinations for American tourists. They were amazed by the beautiful rolling hills. Now things are changing and more and more people have discovered Piedmont and its authentic charm. This is why planning a trip to the region and paring biking with wine and excellent food is in my opinion a great idea. With the new technology offered by e-bikes, everyone has the possibility to visit this land on a bicycle and enjoy the views, the colors, and the smell of the air and experience the true Italian lifestyle.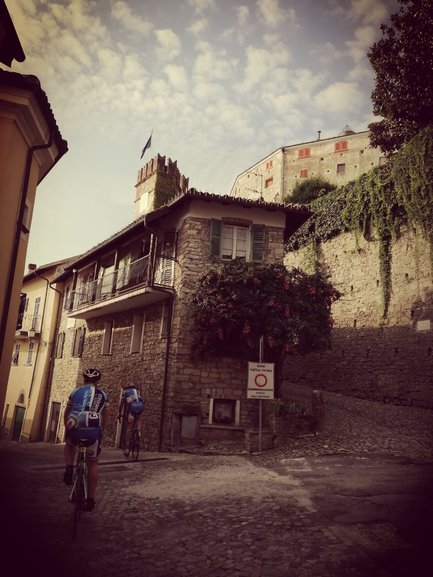 Pictures from one of our rides