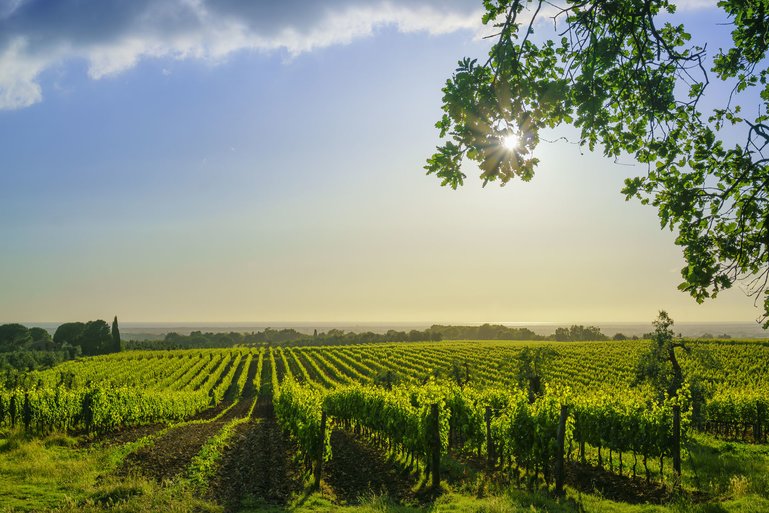 Bolgheri
Ingredients to make this small medieval village enchanting and magical are all there: the long "viale dei Cipressi" celebrated by the famous poet Carducci, the magnificent fortress, rebuilt in XIV century, which is witnessing centuries of history, great vineyards where some of the most exclusive wines are still produced.
Without forget the love, the love that everything can, able to let two noble countesses of the Gherardesca family falling in love with two young and promising winemakers. Their names were Antinori and Incisa della Rocchetta well known as the sponsors of one of the finest wine in the world: Sassicaia.
Someone says that when you taste a wine, you taste a sip of his land and this is exactly what you have to do in this enchanting corner of Maremma.
To taste the wine you should use your vision, your sense of smell, your touch. You can listen it. Let the wine to tell his story, with the food of this land. Let the wine drive you between the small street of Bolgheri to admire his glimpses of history and the typical shops full of regional food & wine products.
This village will fascinate you with his old stone houses and you may indulge yourself in one of a great many bar and restaurant inside of the castle. You couldn't anyhow leave Bolgheri without visit at least one of the historical winery.