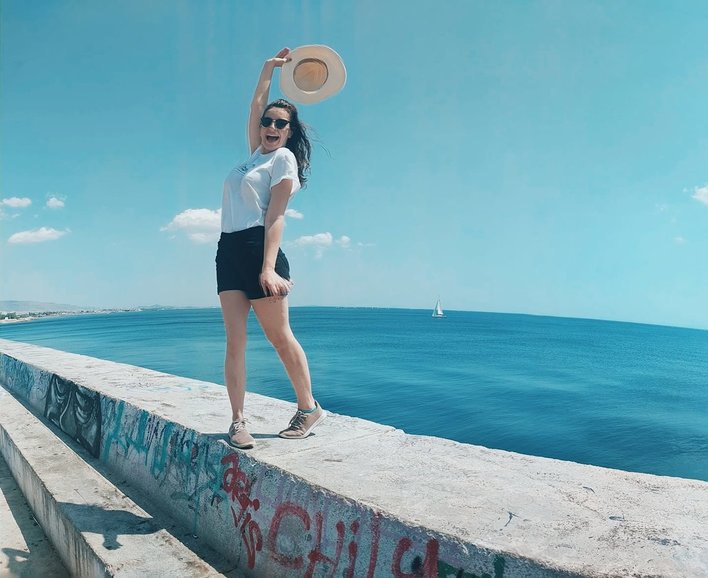 Join The Carry-On Only Crew
"But what if I NEED it?"
Listen. I've been there. I promise: you will be fine. Ditch the checked bag and up your travel-game by joining the carry-on only crew.
1. Never Lose Luggage Again
---
Almost nothing ruins a trip more than being the last person at baggage claim, praying that your bag slides down. Save yourself the disappointment of having to track down your bag, and come back to the airport to pick it up the next day (if you're lucky).
2. Start Traveling Sooner
---
Unless you're one of the few folks with unlimited vacation time, you have been planning on this trip for months and don't want to lose a moment. Not checking a bag can save you at least an hour of daylight, and get you out and about asap.
3. Money
---
Checked bag? That will be $75. Carry-on? Right this way. Save that extra cash for rooftop cocktails in Dubai.
4. You Can Find It There
---
I can 99% guarantee that whatever it is you think you "just might need" will be available at your destination.
5. Flexibility
---
6 hours until check-in? With a carry-on that is no problem. Its a lot easier to kill time exploring your new destination with a carry-on than lugging around a 50-pound suitcase. Many museums even offer a locker room for small bags. Make use of your pre-check-in time rather than sitting in one spot all day because it's too hard to carry your luggage.
6. Don't Look Like A Tourist
---
Let's face it. We all want to look like a local. In fact, blending in can even help protect you from pick-pockets.