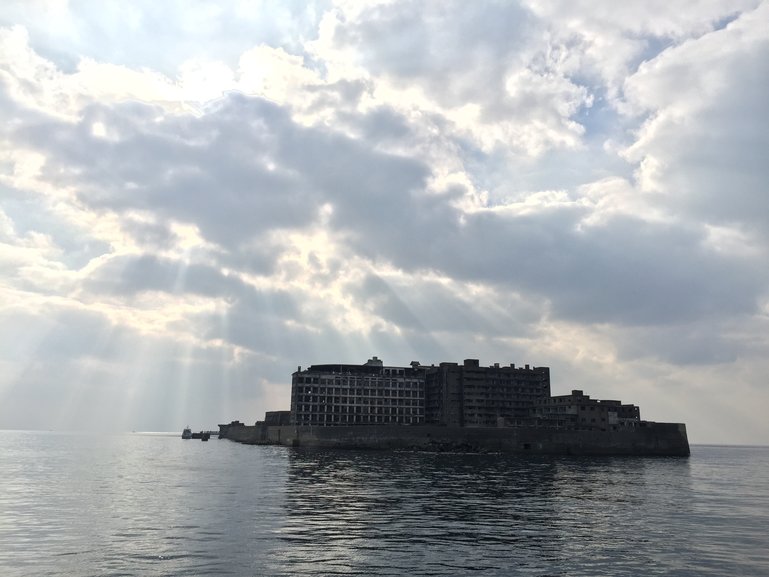 Hashima Island
Hashima Island is a abandoned island located in southern Japan. This island is also named as Gunkanjima, which is "battleship island" in Japanese, for its resemblance to a battleship. Gunkanjima once functioned as a coal facility when coal was the dominating source of energy in the world. At the age of coal, this island was once the most congested area in the world. This island was in the middle of nowhere with different countries of people working for a better life, willingly or otherwise. Concreted buildings, including apartment blocks, school, hospital, were built for the everyday needs of the growing community on the island. While thriving as a coal mining facility, Hashima Island was home to thousands. In 1959, it reached its peak population of 5,259 residents.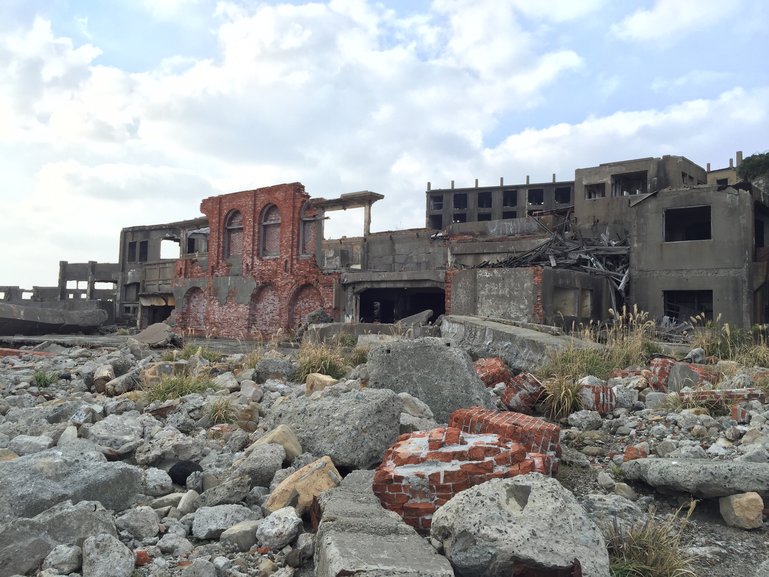 Ruins on Gunkanjima Island
Once the coal reserves began to depleted and coal began to be replaced by petroleum, the mines shut down in 1974 and the people left. With nobody left to maintain the structures after the island was deserted, many of them collapsed and decayed into rubble over time. After that, the dilapidated Island went ignored for nearly three decades. With much controversy, the island was named a United Nations Educational, Scientific and Cultural Organisation (UNESCO) World Heritage Historical Site in 2015 for the industrial revolution of Japan and tourists were allowed to aboard the island since then. A vast majority of the island remains off-limits to visitors for safety reason or protection of this historical site.
Despite the beauty of dilapidated island, one shall not forget the controversy and history behind this island.