Must see spots in Japan...
---
When you decide to go to a place like Japan, a place that has a lot of wonderful places to explore. It can be hard to decide what to put at the top of your list as places you must see.
We spent 3 weeks in this fantastic country and we only scratched the surface but we did see some incredible things and Japan is right at the top of our list so far as one of the best destinations to visit in the world.
Here are 3 of the places that left us speechless.
1. Kinkakuji - The Golden Pavilion. Kyoto, Japan.
---
We stumbled across this place at the end of a day out exploring The Bamboo Forest and The Fushimi Inari Shrine. Both incredible places we would highly recommend going to see but this place took the cake at the end of the day. We arrived as the sun was going down. It wasn't over run with tourists and when you see this building it leaves your jaw on the floor.
This Buddhist Temple sits on top of a large pond and beautifully reflects off its surface. The surrounding area is tranquil and beautiful, full of trees and plants. We visited just as the leaves were changing colour for the winter but we cannot imagine how incredible it would of been just a few week later into October. Be sure to pick up a leaflet and read about the history of the place. It is fascinating.
It really is must see!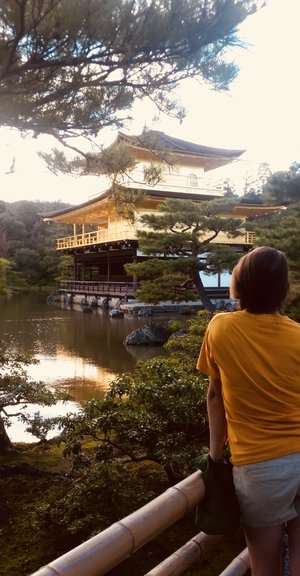 The Golden Pavilion
2. Hakone - Fuji-Hakone-Izu National Park.
---
We spent the weekend at Hakone and it was one of the most exciting and memorable weekends of our trip. Hakone a mountainous town, a short train ride away from the busy streets of Tokyo. It is filled with natural hot springs and the most incredible views.
From this small town, you take a trip to Lake Ashi, there you will first see the wonders of this place. It is so beautiful and you board a magnificent ship to cross the lake.
Via, boats, cable cars and trains you can explore the mountains and take a trip up to an active volcano. Up here you will have the most incredible views of the smoking volcano, surrounding mountains and Mount Fuji.
Be sure to eat one of the black eggs up there, cooked in the volcano itself for an extra 7 years of life.
Before a visit here, make sure you check the weather reports as you will only see Fuji on a clear day. Plus due to the volcano being active it can be closed at any time so it is important to keep checking.
You can get all round tickets from shinjuku that includes all the transport and there is a fantastic hostel called Guesthouse azito you should definitely check out.
Its a must if you like adventure and the outdoors.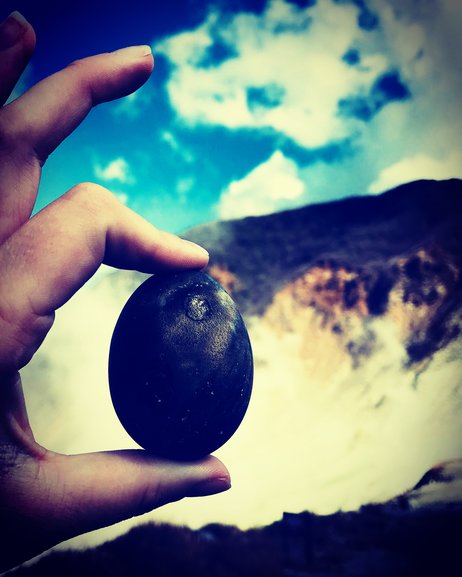 Try the black egg?
3. Itsukushima - Miyajima.
---
This is a small island in Hiroshima Bay. it is an island full of beautiful forests and temples and is home to a giant Torii gate, seamlessly floating on the water as you arrive. A truly beautiful place to visit and a must see if you visit Japan. Along with Hiroshima itself.
When you arrive you are greeted by wild deer, who you will encounter all the way around the island and are a beautiful site. Explore the temples, take a hike right up to the top for the best views and enjoy the best Okonomiyaki (noodle pancake) in town.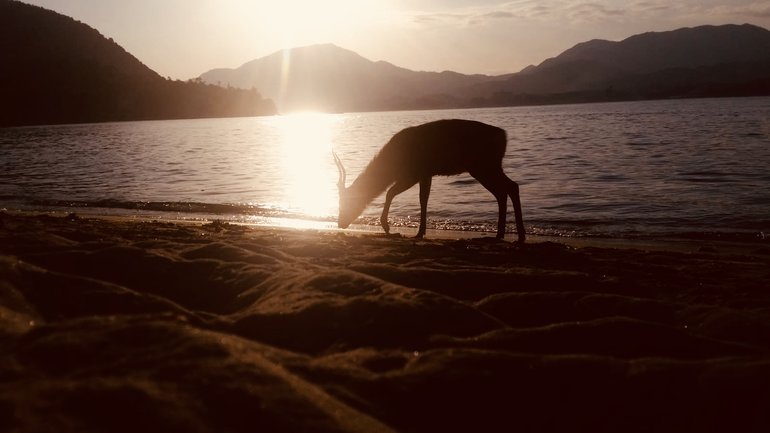 Beautiful sunset
Our final must see of the list and one you will fall in love with.
You won't regret spending the day at any of these places and all of them will leave you not only incredibly impressed but feeling relaxed, tranquil and blown away with how beautiful this planet is.