If you are heading to Tokyo you'll land in either Haneda or Narita Airport. Here is some information on travelling through Narita Airport and options for getting into Tokyo.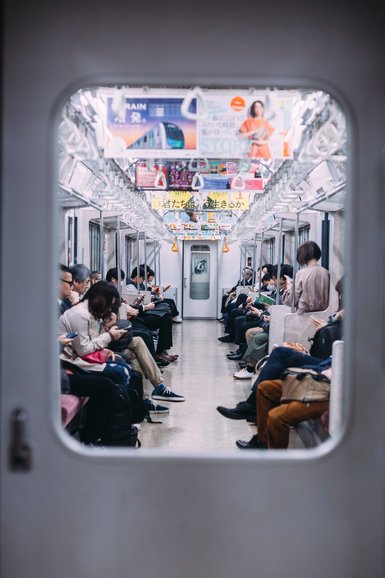 Getting out of the Airport
---
You have the following options available to you when leaving Narita Airport:
Example destination station Shinjuku
Skyliner (¥2,670 57mins), Narita Express ( ¥3,190 73mins) or High-speed bus (¥3,100 average 80mins)
The Skyliner takes 16 fewer minutes than Narita Express but it does include a transfer.
We decided that the Narita express was our best option as we did not want to try to run between platforms with our suitcases (many platforms in Tokyo don't have an elevator, may have an escalator but will mainly just be stairs).
All of these services offer Wifi so this is a good time to load the directions to your hotel.
At the time of purchasing your ticket for whichever service you decide; purchase your Suica card! You will have to let someone know you do not have a Suica and they may need to direct you to a different booth.
*We haven't included the cost of a taxi as the rate would be substantially higher with no real benefit. Instead, you may want to consider a taxi from the train station to your hotel. *
Airport Terminals
---
We landed in Terminal 3 (different airlines land in different terminals) if you land in Terminal 3 you can catch the free shuttle bus that runs between the terminals to Terminal 2 for Trains. High-Speed busses leave from every terminal.
Visit the Narita website for more information. Narita Airport also has an app to help you navigate through the airport!