There is no denying the black travel movement that has emerged over the past few years. I recently visited the National Museum of African American History and culture in Washington, DC, and as a devout traveler, I was particularly intrigued by the exhibit on black travel. As it's black history month, I think it's essential for many black travelers to understand that this recent black travel movement is also black history in the making. Jim Crow laws no longer exist, but there are plenty of examples of black travelers being treated differently because of the color of their skin. I believe that black travel guides, while not an absolute necessity, are needed to navigate the many travel realities black people will encounter.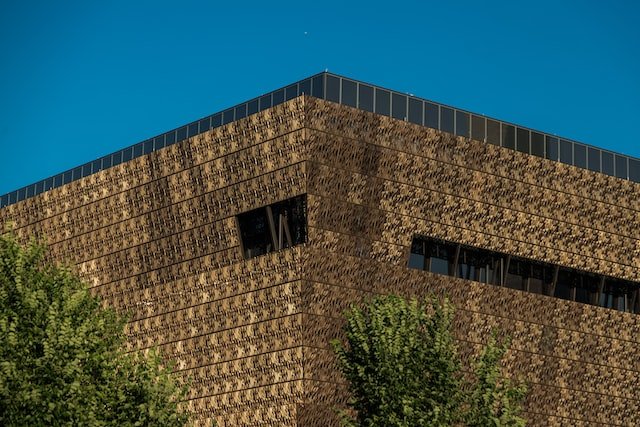 National Museum of African American History and Culture, Washington, D.C.
Even though we now have more travel opportunities and privileges than before, the profusion of "safe places for black travel" posts on social media indicates that black travel can still be problematic. It was unsafe for blacks to travel during the Jim Crow era, but the Negro Motorist Green book served as a black travel guide for travelers. It provided a list of hotels, service stations, drug stores, and restaurants that helped keep black travelers safe. At the time, this book became essential for black travelers who faced blatant and often legal discrimination as they traveled across America.
The Jim Crow era was also known for legally curtailing the presence of African Americans in certain towns after sundown. These Sundown towns were also problematic for black travelers. Blacks and other minorities could work or pass through these designated towns during the day, but doing so after dark could be perilous. This made it extremely dangerous for blacks to travel long distances by car, yet another reason the Green book was necessary for black travelers' survival. The book listed the many Sundown towns that black travelers needed to avoid after dark. Knowing when and where to travel could mean the difference between safely reaching their destination and life or death for black travelers. Therefore the Green book served as the first black travel guide.
Over the past decade, we have seen a burst of black travelers in what is known as the black travel movement. We no longer have Jim Crow, but racism in its many forms still exists. So even though the Green book is not current for this time, a black travel guide of sorts is still needed. Many black travelers look to the movement for travel inspiration and advice. Other blacks often ask about experiences, not only as travelers but as black travelers. In short, they are looking for an informal black travel guide, and black travelers instinctively provide one. It is not uncommon to find many travel sites or content creators to share their views on accommodations, safety, and black-owned businesses to support during travels.
Today, black travelers can go almost everywhere, and the travel movement continues to grow. That movement has created thousands of black travel guides from other black travelers who try to protect and keep each other safe. Black travelers and travel influencers unknowingly create black travel guides that can help black travelers navigate travel for a much better and safer experience. This blog, like many others, is one of those guides because I believe it is necessary to pave the path for other travelers. Do you agree? Let me know in the comment section below.