It's no secret that Aotearoa New Zealand or 'land of the long white cloud' is a top backpacking destination. A land full of adventure, it's home to some of the most awe-inspiring natural sights in the world and the people are warm and friendly. Travelling solo in New Zealand should be on everyone's bucket list. It's one of the safest countries for solo female travellers and first-timers and there's something for everyone whether you're a film buff, adventure junkie or backpacker.
If you're planning your solo travel itinerary for New Zealand, knowing a few tricks of the trade can be invaluable to getting the most out of your experience. Here's my complete New Zealand travel guide for solo travellers.
A Brief Guide to Visa Requirements
---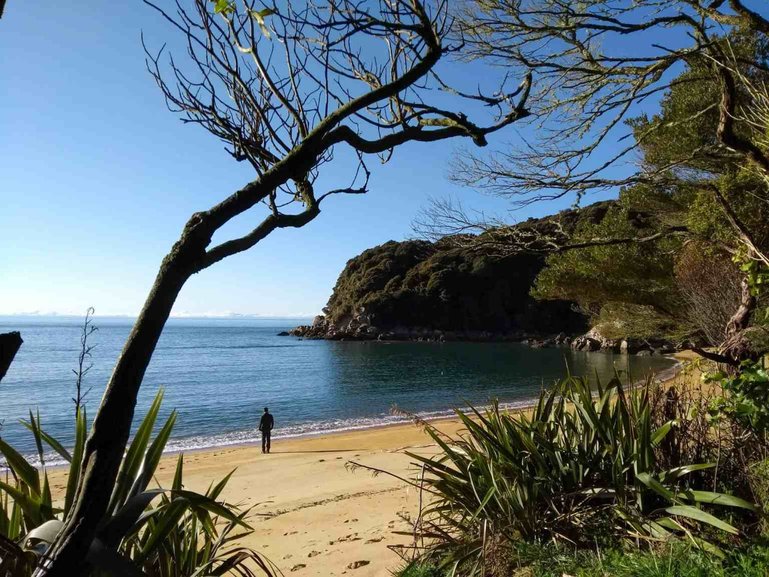 It's important to make sure you've got everything you need before entering New Zealand. If you're planning a solo trip to New Zealand, the first things you'll need to do is:
Decide how long you want to go for.
Check that your passport is valid up until at least 3 months after your departure date (I would make it 6 to be on the safe side).
Decide if you want to pick up any work.
Check if you're a citizen of a country that has a visa waiver agreement or if you need to apply for a visitor visa.
If you're just planning to go on holiday and you're an Australian or New Zealand resident or citizen, a UK citizen/passport holder (stay up to 6 months) or a citizen of a country that has a visa waiver agreement (stay up to 3 months) then you don't need a visa. If you don't fit any of these categories then you will need to apply for a visitor visa.
If you are a citizen from a country with a visa waiver agreement then you need to request an Electronic Travel Authority (ETA) before your arrival. You might also need to pay for an International Visitor Conservation and Tourism Levy (IVL). Visit Immigration New Zealand for more information.
If you want to pick up a bit of casual work and you're between the ages of 18-30 (18-35 from select countries) then you can apply for a working holiday visa. You can work and travel for up to 12 months (23 months if you're from the UK). To qualify, you need to have a return ticket or enough money for one, and to primarily want to travel rather than work.
Sustainable Travel in New Zealand
---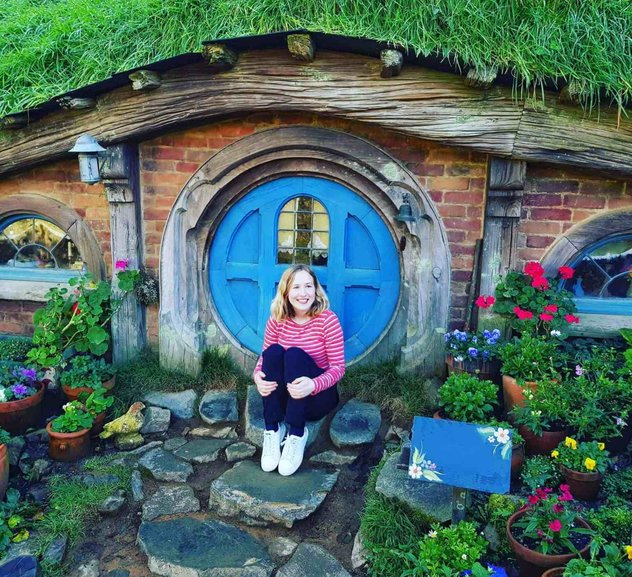 New Zealanders are fiercely protective of their environment. You will first notice this when you're given a passenger arrival card to fill out on your flight asking you to state what you will bring into the country.
All fresh food products must be thrown away or consumed before you reach border security otherwise you could face a fine. Equipment such as hiking gear will be rigorously checked. This strict level of biosecurity is to protect the country from invading pests and diseases.
New Zealand is also one of the world leaders in sustainable tourism. The country has set out a goal to see every New Zealand tourism business committed to sustainability by 2025. In a nutshell, this initiative aims to have an economically sustainable tourism industry that supports host communities and protects and restores the natural environment.
If you're travelling solo in New Zealand you can play your part in helping them reach their goal. Here's how you can help:
Stay at eco-friendly campsites and hostels.
Join responsible tours that give back to the community.
Visit and support reserves and eco sanctuaries.
Reduce your single-use plastic waste with these packing tips.
Recycle your waste wherever you can.
Take care of the environment when you're out in nature – leave only footprints.
Support local businesses.
Is New Zealand Safe for Solo Travellers?
---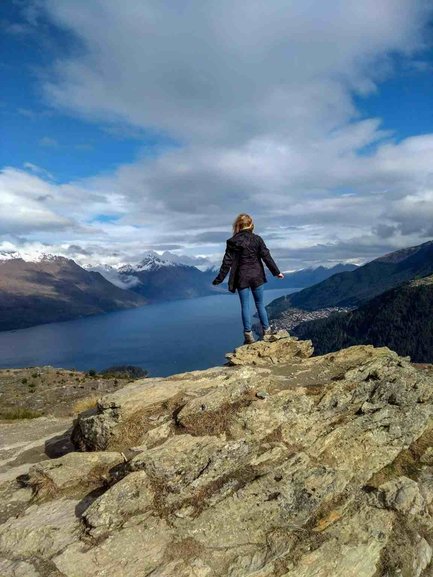 New Zealand is one of the best destinations you can visit if you're planning to travel solo. It's easy to get around, relatively small and has a well-built tourism industry that brings travellers from all over the globe. It's also a top destination for solo female travellers and first-timers.
As with anywhere else in the world, it's a good idea to practice the same amount of safety as you would at home. Don't flash the cash, try not to be out alone late at night, update your loved ones on your whereabouts regularly and always trust your gut.
Travelling Solo in New Zealand: Budget
---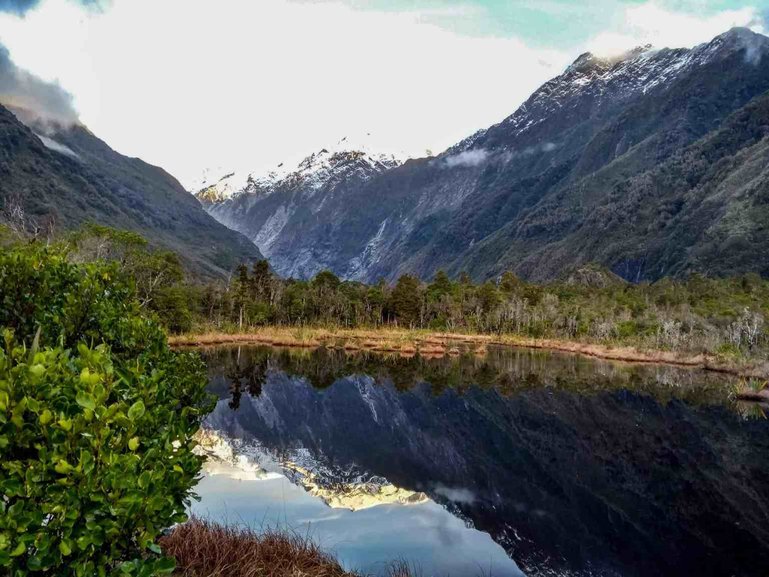 It's no secret that New Zealand is an expensive country to visit and it doesn't help that it has a wealth of exciting activities to choose from. If you're travelling solo in New Zealand and want to stick to a budget, it's a good idea to plan your activities before you get there to save yourself from disappointment.
As a solo traveller, you don't have the luxury of splitting costs with someone else. It's important to find a balance between spontaneity and budgeting so you can do the things you've always wanted to do – and also eat.
New Zealand is known for its adventure and outdoor activities. In fact, they'll most likely be your biggest expense to budget for. You could be spending somewhere between $0 NZD to $600 NZD with some of the most expensive activities being bungy jumps, skydives and heli hikes. Of course, you can make your trip to New Zealand as cheap or as expensive as you want – part of the beauty of solo travel is that your itinerary is yours alone.
Your next biggest expense will be travel and accommodation. Food is another expense which can add up if you're not careful. Eating out in New Zealand is generally quite expensive and you can expect to pay anywhere between $30 to $40 NZD per person for a meal with a drink and table service.
If you want to keep things cheap, opt for accommodation with access to a kitchen and save restaurants for an occasional treat. Eating out is one of those love/hate consequences of solo travel. Some people savour eating alone whereas others find it awkward.
Getting Around New Zealand
---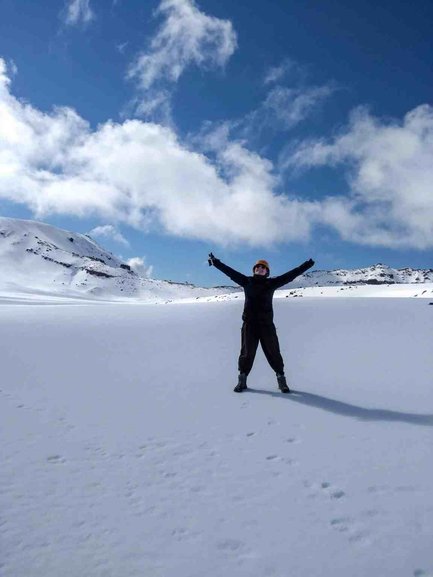 There are multiple ways to get around New Zealand if you're travelling solo. If you plan to cover a lot of ground you can:
Join Backpacking Tours
One of the best ways solo travellers can travel around New Zealand is with backpacking tours. They're relatively cheap, efficient and hassle-free. You also have the added bonus of meeting like-minded travellers along the way. Both Kiwi Experience and Stray are decent choices. Transport is covered for the duration of your tour and you can get discounts on some of the destination's top activities.
Take the Bus
If you prefer to be a bit more DIY on your trip then you can take the InterCity bus. It's relatively affordable and stops in most cities and towns across the country. The one thing to remember is that if you're aiming to go cheap then you should buy your tickets and passes in advance. As a result, you can lose a little bit of your flexibility.
Hire a Campervan or Car
If you fancy a trip on the big open road then hire a campervan or car. There are plenty of hostels you can stop off at on your journey or you can make use of the campsites. You can arrange rentals from:
Britz
Jucy
Travellers Autobarn
Where to Stay
---
New Zealand is very accommodating for backpackers and solo travellers. There are some great AirBnBs and hotels but if you're travelling solo then I recommend staying in hostels. You're always surrounded by like-minded people and any moment of loneliness (which will happen) can be overturned by chatting to your roomies or hanging out in the communal area.
Hostels are ideal hubs for solo travellers to connect and most of them offer dorms to suit your preference, including female-only, fewer beds and private rooms.
Use Booking.com or Hostelworld to find the best rooms and rates. You can usually get reasonably priced hostels but if you want a bit of comfort and security don't go for the cheapest options. When it comes to booking a hostel, reviews are your best friends.
Things to Do in New Zealand
---
Here are some of the top activities for your New Zealand solo travel itinerary:
Milford Sound
Milford Sound is located in the area known as Fiordland National Park on the west coast of the South Island. It's an area of outstanding natural beauty and a UNESCO World Heritage site. It's also one of the wettest places on Earth, raining about 182 days in the year. Milford Sound is also home to the world's only alpine parrot – the kea. This cheeky little bird can often be found nibbling the rubber off parked cars.
Bungy Jumping
New Zealand's bungy jumps are legendary. If you want to test your mettle, have a go at the Nevis Bungy in Queenstown. At 134 metres, it's the biggest bungy in New Zealand and the third highest in the world. it's not cheap though and the price will set you back about $195 NZD. If you want to try something smaller, there are bungy jumps all over New Zealand, including Taupo, Auckland and Rotorua.
Tamaki Maori Village
Tamaki Maori Village is located near Rotorua on the North Island. It's a must-visit for anyone wanting to learn about Maori culture and history. Visitors are treated to cultural performances, stories and games. Afterwards, you can join your hosts in a sitdown dinner consisting of a traditional 'hangi' (meat and vegetables cooked in the ground – it's delicious!). Dietary options are also available. Visits cost about $120 NZD per person or you can take it a step further and stay the night for £215 NZD.
Skydiving
Skydiving is another popular activity in New Zealand and there are some seriously beautiful ones if you're brave enough. Top sites include Abel Tasman, Bay of Islands, Fox Glacier and Queenstown. Skydiving doesn't come cheap though. Depending on the altitude you choose, it can cost $300 to $550 NZD.
Heli Hike on Franz Josef
If you've ever wanted to walk on top of a glacier then the Heli Hike on Franz Josef is a must. You get kitted out and whisked up in a helicopter to the top of the Franz Josef glacier where you will embark on a guided hike across the surface, stopping for photos in stunning blue crevasses. You can expect to pay $485 NZD for the trip.
Hobbiton
Whether you're a Lord of the Rings fan or not, Hobbiton is one of the top things to do in New Zealand. Located on the North Island, Hobbiton is an exact replica of the movie set. Step inside the Shire and take a tour around the charming village before finishing off with a free pint at the Green Dragon pub. Tours cost between $75 to $195 NZD depending on which one you choose.
Queenstown
Queenstown is a resort town on the South Island. Popular with adventure-seekers, it has a range of outdoor activities, including bungy jumping, white water rafting skydiving, Shotover jetting and skiing in the winter. Queenstown has a big backpacker scene with top nightlife and an amazing selection of restaurants and hostels. Don't miss Fergburger – it serves some of the best burgers in the country and often has queues around the block.
Waitomo Glowworm Caves
It's not for nothing that the Waitomo Glowworm Caves are a bucket list attraction in New Zealand. Located on the North Island, the caves are home to a glowworm species found only in New Zealand. In the pitch black of the caves, they shine like stars in a galaxy. There are several different tours to choose from ranging from a gentle boat ride to black water rafting. Prices start from $55 to $254 NZD.
Abel Tasman National Park
Abel Tasman National Park is a stunning wilderness reserve in the north of the South Island. It's known for its golden sandy beaches and lush greenery. Here you can find fur seal colonies, blue penguins and even bottlenose dolphins. Follow the Coast Track to see the reserve in all its glory.
Bay of Islands
A lot of travellers land in Auckland and head down, missing the Bay of Islands entirely. Don't. The Bay of Islands is an enclave with a total of 144 subtropical islands known for its stunning beaches and Maori history. You can explore the Waitangi Treaty Grounds, snorkel, dive and cruise through the islands. If you want to go further still, head to Cape Reinga for sandboarding, a walk along 90-Mile Beach and to see where the Tasman Sea collides with the Pacific Ocean.
Cathedral Cove
Cathedral Cove is located in the Te Whanganui-A-Hei Marine Reserve on the Coromandel Peninsula. Accessible on foot, kayak or boat, Cathedral Cove is a breathtaking beach bisected by a rocky archway which you can walk under. Known for being featured in the Chronicles of Narnia, it's a site of outstanding natural beauty.
Tongariro Alpine Crossing
The Tongariro Alpine Crossing is one of New Zealand's most popular day hikes. The tramping track located in the Tongariro National Park takes you past what Lord of the Rings fans will know as Mount Doom. The National Park is the oldest national park and dual World Heritage Site in New Zealand. Among its otherworldly natural beauty, it's famous for its twin blue and emerald lakes. If you're going in winter it's best to do this hike with a guide. The price is about $195 NZD and you get kitted out with all the equipment you need.
Wellington
Wellington is the capital of New Zealand. Situated on the coast of the Cook Strait, it's a vibrant city full of colour and culture. Explore the Te Papa Museum for free; wander up Mount Victoria for panoramic views; walk or take the red cable car up to the Botanic Gardens; visit the Weta Cave special effects studio and walk along the harbour. You can take the ferry across to the South Island from here too.
Dolphin and Whale Watching
Kaikoura is the place to be if you want to go whale and dolphin watching. This coastal town on the South Island is known for its abundant marine life including its fur seal colonies, sperm whale population and dusky dolphins. You can take a boat trip out to see sperm whales for about $150 NZD. You can also watch or swim with dolphins. Prices range from $95 to $180 NZD.
Tranzalpine Train
New Zealand's South Island boasts one of the world's greatest train journeys – the TranzAlpine. Starting from Christchurch the journey covers 139 miles through mountainous terrain and past alpine lakes before descending down into the wetlands of Otira Valley and arriving at Greymouth. The journey takes 5 hours and tickets start from $119 NZD.
Wine Tour on Waiheke Island
Waiheke Island is known for its picturesque vineyards that almost make you think you're in Southern Europe rather than New Zealand. Reachable by ferry from Auckland, you can spend the day there exploring the town, hiking or doing wine tours. It's no secret that New Zealand is one of the best wine producers in the world and Waiheke's vineyards are no exception. Wine tours are approximately $135 NZD.
What Are the Seasons Like in New Zealand?
---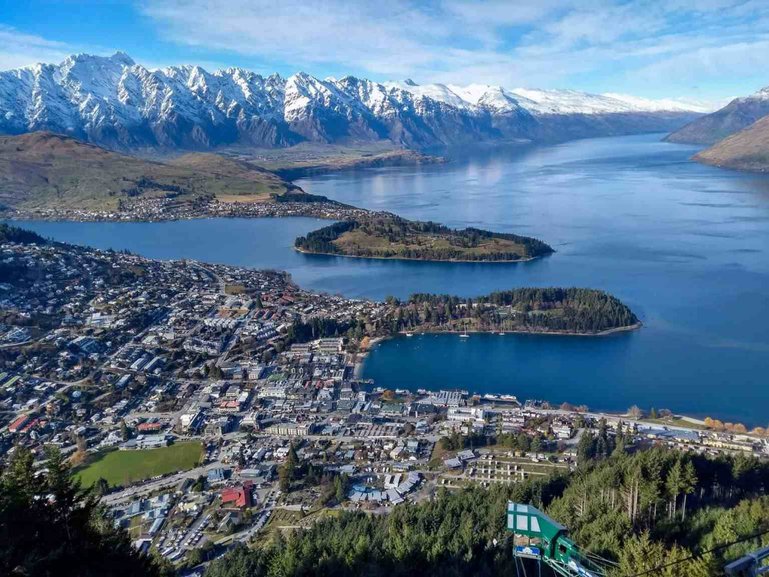 New Zealand has a temperate climate. It has all four seasons with warm summers and cool winters. Situated in the Southern Hemisphere, its winter is from June to August and summer is from December to February. If you're travelling solo in New Zealand, the best time to go really depends on what you're most interested in.
Most of New Zealand's adventure and outdoor activities rely on good weather. The majority of them do still run during the winter but the weather can be more unpredictable. If you enjoy hiking then the shoulder and summer months are better because the weather is clearer and you don't have to worry about snowfall. However, summer is peak season in New Zealand which means more tourists and more expensive activities and accommodation.
Winter is still an awesome time to visit and if you love snow sports then the ski resorts are in full swing from May to September. You also have cheaper rates and there are fewer tourists. Choose the season that works for you and you can't go wrong.
A Brief Guide to Maori Culture
---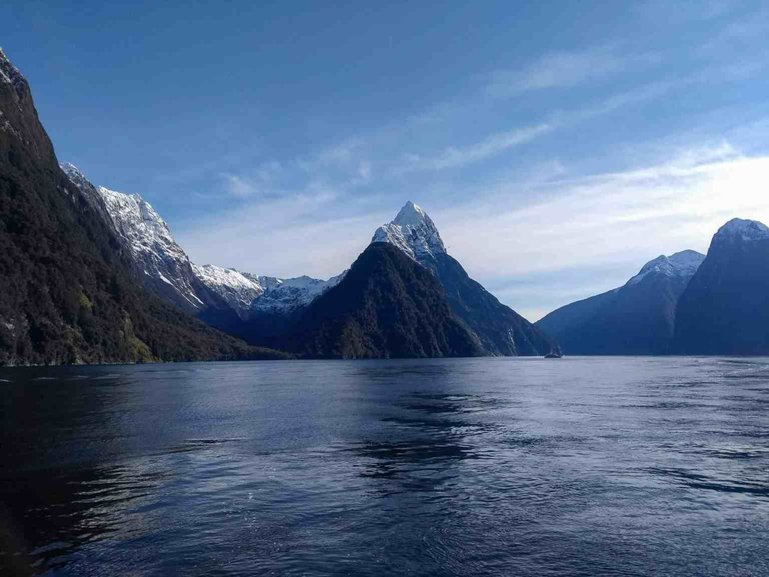 Maori are the indigenous people of New Zealand, or as they call it Aotearoa – land of the long white cloud. It's believed that they descended from Eastern Polynesians in the South Pacific who settled in New Zealand around 1280.
In 1840 the Treaty of Waitangi was signed, signifying unity between the European settlers and the Maori people. Both William Hobson, New Zealand's first governor and more than 500 Maori chiefs signed it. Sadly, this didn't bring about peace as the Maori were under pressure to sell their land to European settlers. In the 1860s war broke out on the North Island between the Maori people and the settlers and much of their land was confiscated.
Today, there are about 775,836 people identifying as Maori in New Zealand. Here are some more quick facts:
Maori greet each other by pressing the nose and the forehead together.
The Haka is not just a war chant. There's a Haka for different occasions, including funerals and celebrations.
Each Maori tattoo is unique. Known as 'ta moko', the traditional art of tattooing is used to showcase a person's genealogy and social status.
Hangi is a traditional Maori dish that is slow-cooked underground.
Before European settlers arrived, there was no written language. Instead, history was passed down orally or depicted in carvings.
Planning a solo trip to New Zealand? Need some advice? Let me know in the comments!