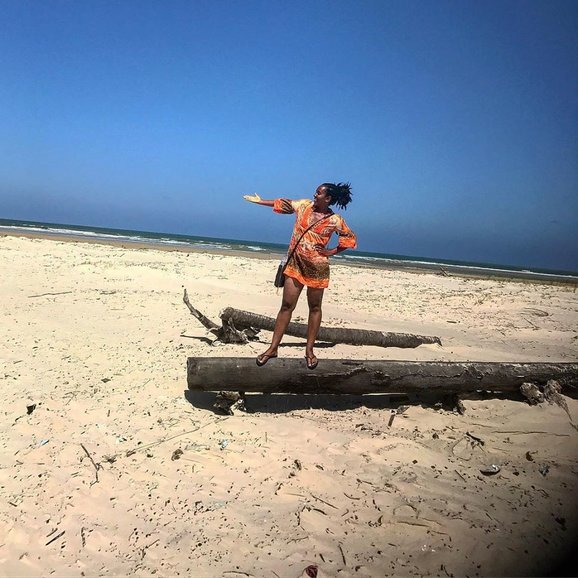 Jennifer Manzanillo on a tree log in Betania Island
Morondava is one of the top tourist destinations in Madagascar. For tourists, Morondava is best known as a seaside resort town with a laidback atmosphere where visitors could indulge in relaxing beach vacations while witnessing a one of a kind culture with the backdrop of a breath taking sunset. For locals, Morondava has an abundant fishing industry with a wide range of seafood options.
If you are looking for an authentic local experience where you can take a glimpse of daily life for locals in Morondava; consider visiting Betania Island. This island is where a majority of local fisherman live and will give visitors the opportunity to see the traditional huts made from mud and Satrana (dried palm leaves). This island is a perfect place to relax and take in stunning views of the Mozambique channel. Also, if you are luck local cooks may offer to make you a one of a kind meal comprised of fresh seafoods and local delicacies. The island can be accessed by a canoe rental or if your feeling adventurous and there is a low tied you can walk on the very shallow waters of the Mozambique channel and be there.
Fishermans Feast prepared by local chefs in Betania Island.