Here is a French paradox: Why does the country with the best food in the world serve the world's worst breakfast?
On our first visit to France, we looked forward with eager anticipation to experiencing the authentic, famed "continental" breakfast. That was a blunder quickly rectified. The 'continental breakfast' consists of bad coffee and a quirky, boring, semi sweet roll, le croissant. The grossly bad coffee was first to go. Thanks to the presence of lot of Brits visiting France, tea is an option. but then you are still stuck with le croissant. We stuck with the horrible continental breakfast longer than we should have because it took us a while to figure out how to get a good breakfast in France. There are two ways. First, le croissant is bread. A baguette is better bread, and bakeries open early in the day. We started hitting the streets looking for a bakery for a fresh baked baguette in hopes of not having to fall back, in desperation on our hotel's god awful "continental breakfast".
A few trips later we hit up on the final answer-- breakfast at a pastry shop, specifically, a fruit tart. Pastry shops seem to open early. No doubt because the French know better than to ever eat the famed Fake News French continental breakfast for breakfast. The French go to the pastry shop. That's why they are open a 6:00 hrs. Or maybe 7:00 hrs. We rarely eat breakfast before 8:00 hrs, and there are lots of pastry shops then.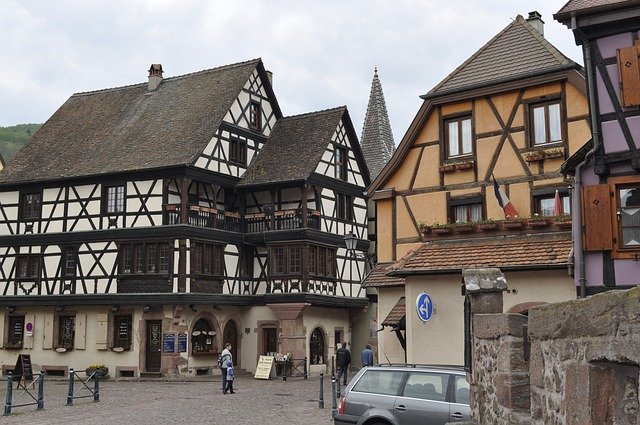 The Bakery Where We Discovered the Good French Breakfast