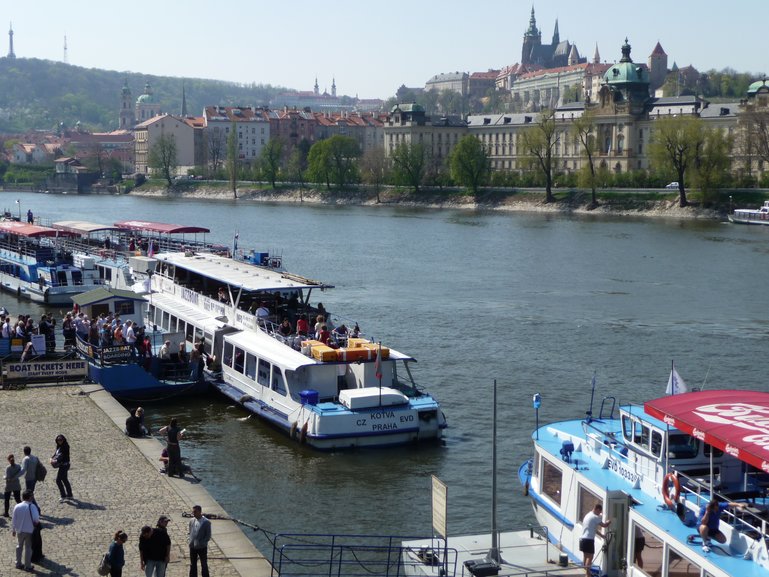 We stayed two nights at the Prague Intercontinental Hotel on a Danube River cruise that started by putting in Prague. The cruise company selected the hotel for overnight on days one and two of our tour. The Prague Intercontinental Hotel is considered a luxury hotel. Except for its small size, small even by EU standards, our room kind of was. It was nicely and comfortably furnished, but, in addition to its Hobbit fitting size, it was partially below ground, with the bottom of the window being just inches above the lush green lawn. And what a view! An unrestricted view of the arrival road (but the room was very quiet).
There are great views of the city from the roof top very expensive restaurant.
The location of the Prague Intercontinental Hotel falls short. While there is a bus and metro and bus stop nearby, it is too far away from Old Town Square to walk it more than once. Old Town Square is the scenic center of Prague, and is bordered by the Jewish Quarter, also attractive but not up to the Old Town. The Prague Intercontinental Hotel is at the far end of the Jewish Quarter. The Atrium Hilton, while even further away, is more convenient than the Prague Intercontinental Hotel because the Hilton is close to a major transportation hub.