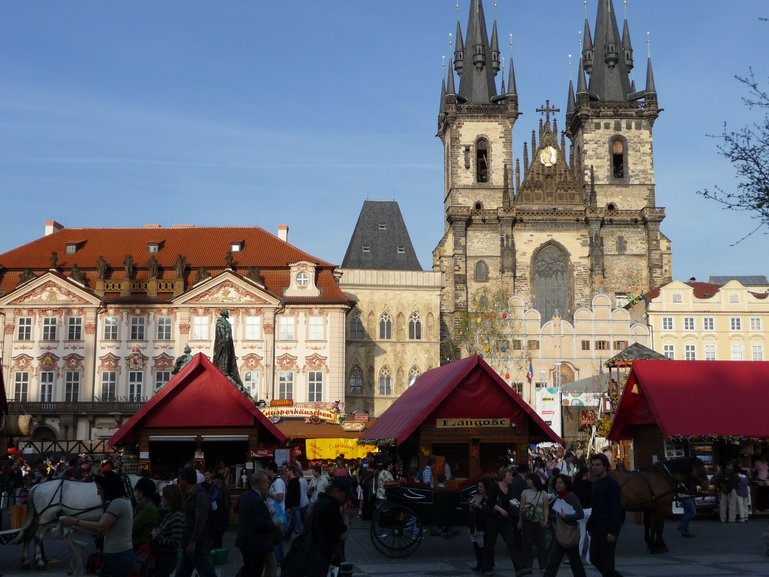 Prague Easter Market
Christmas Markets are a very popular early winter river cruise destinations in the EU, and I have done that. We visited Easter markets on an early spring river cruise... We have been to about six Christmas Markets and three Easter Markets. Easter Markets win hands down because:
1] Better weather. The warmer temperatures really pay off if you want to sample Market food. We spent three days in Prague eating Prague Ham cooked over an open wood fire at the Old Town Square Easter Market for dinner. The "warm" spring weather was just barely tolerable for dinning out doors. Not so at Christmas markets, which may account for the popularity of hot wine drinks...
2] Christmas Markets sell nutcrackers and other Christmas decorations, most of which you already have. Easter Markets have other stuff. The most important are the decorated East European Easter Eggs, true works of art. Although the decorated egg sellers assured us they could pack eggs so they would survive the reaming 10 days of our EU trip and the 17 hour flight home and the 50 miles drive home from the airport, we didn't take a chance on it.
3] While it seems all markets are crowded, Christmas Markets are far more crowded.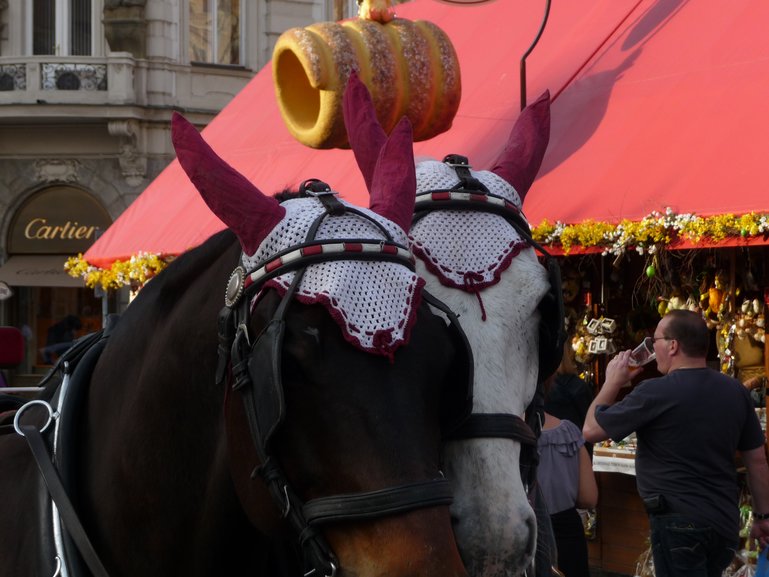 Note how to dress to drink beer-- no winter parkas!