There is a quite short hike (between 30 minutes and an hour depending on your fitness level) from the shore of the Bled Lake that is rewarded by a magnificent view!
The hike starts on the South-West of the lake:
The climb is quite vertical, medium difficulty but very doable. There are no signs but the path to follow is pretty obvious.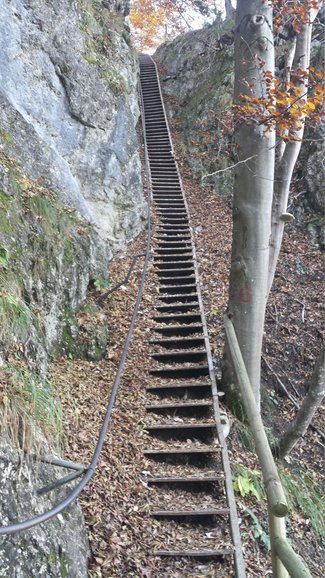 Impressive set of stairs on the way
Make sure to have decent shoes and bring some water.
Since the hike is not for everyone, the crowd will be very small compared to the one on the walk along the lake.

Reward view from Mala Osojnica