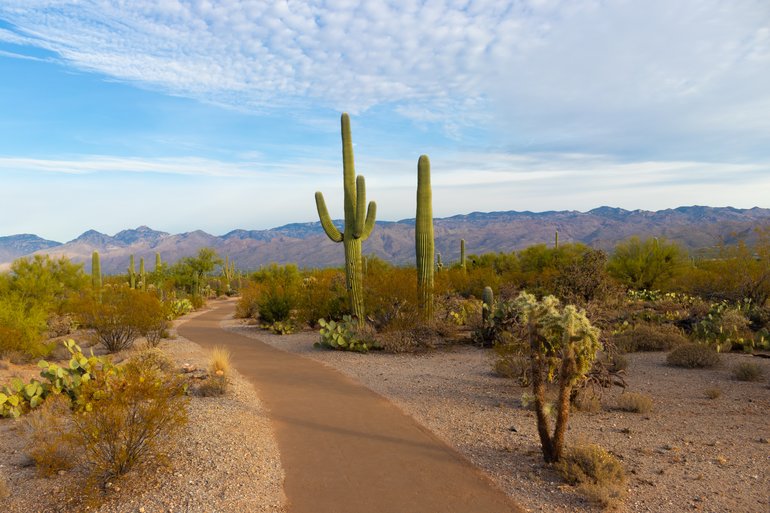 Photo by Christoph von Gellhorn on Unsplash
Adventure comes in many forms, and just about all of them can be found in Arizona State Parks. If you're the adventurous type, you should definitely take notice!
You'll find a variety of different activities, so it's perfect for the whole family. If you're due for a vacation, why not find your nearest park and go find some adventure?
Here's why you should pick an Arizona State Park as your next destination.
#1: There Are Tons Of Them
---
There are more than 30 state parks scattered across Arizona. Whichever county you're in, there's bound to be a state park near you!
That means that adventure is always nearby. The beauty of Arizona State Parks is that there's a huge variety of them, and it doesn't take much out-of-the-way traveling to get to one you haven't yet been to.
You can visit Arizona State Parks every weekend, and it would still take you more than a year to get through them all. At least a year's worth of adventure!
#2: Choose From Multiple Outdoor Adventures
---
Think the desert has nothing to offer? Think again! You may be surprised at the many adventures the sandy heaven hides.
If you're a hiker, the desert landscape is a beautiful scene to hike through. Scrub brush, cacti, desert wildlife, and sandy dunes are just some of the things you'll encounter. Some parks will have you hiking through wildflowers instead of sandy dunes!
The State Parks are rife with mountainous terrain, too, so if you're a climber, you'll find endless joy scaling these heights.
Not all State Parks are desert, though. If you're in the mood for some cooler adventures, there's a group of lake parks where you can fulfill your watery adventure wishes.
Bring your own watercraft, rent a boat or kayak, or stay on the shore and relax and catch a tan. Some even allow on-shore camping, so you can make a weekend out of it instead of just a day trip.
Fishermen and women, most watery State Parks allow fishing, but it's wise to double-check before you go if you're intending to fish.
You can also take a bike trail if you prefer cycling, or do some horse riding.
Other unique outdoor adventures worth making a trip for include:
Stargazing at Oracle State Park.
Caving at Kartchner Caverns State Park.
Search for the "Lost Dutchman Mine" at Lost Dutchman State Park.
#3: Something For Everyone
---
Whether you're an outdoor enthusiast, a culture buff, or mad about history, Arizona State Parks have something that's worthwhile for you to experience.
Each park has something unique to itself that the others don't. For example:
Tombstone Courthouse State Historic Park features a historic courthouse, jail, and Sheriff's office that can be visited.
Oracle State Park houses a wildlife habitat and an environmental learning center.
Slide Rock State Park is home to a natural water slide.
Conclusion
---
If you're worried about social distancing, the Arizona State Parks are the perfect places to visit! Whether you're alone or with the whole family, there's enough space for everyone to coexist safely and happily.
There's also no need to worry about being bored. If you're finished in the park, there are always numerous other attractions nearby.
If you take your golf clubs, golf balls, and golf bag along, you'll find a course near every State Park. Restaurants and resorts are found in close proximity to most parks, and of course, the Grand Canyon is right around the corner!