Road trips are a great way for families to bond and make memories together. But bonding experience doesn't need to be synonymous with: dragging your children step after step through the Grand Canyon while they cry for their favorite videogame. In order to take a stress-free family trip that is both memorable and fun for the whole family, make sure hit the road prepared with these five strategies.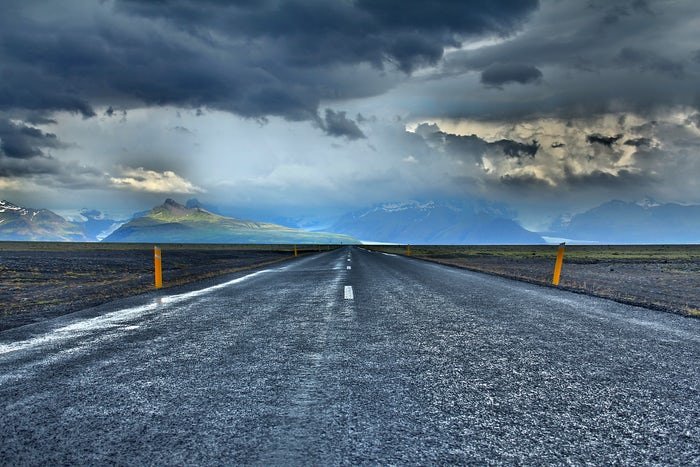 The open road.
Here are five tips to make your family road trip as easy as packing up your car and hitting the road:
1. Pack more drinks and snacks than you think you'll need
---
If you're travelling a few hours up the road, just a few snacks and treats will probably enough to last the journey. If you're travelling for most of the day, you will want to pack at least 2 full meals for everyone as well as plenty of snacks for the road.
Depending on how long your road trip is, you might want to pack a bit more food than you think. Don't bring anything too large, like a roast, but pack lightly with things like sandwiches, fruits, granola bars, and yes, chips and candy. You'll find yourself wanting to eat more than you might normally due to the lack of things to do, so you'll be glad you overpacked.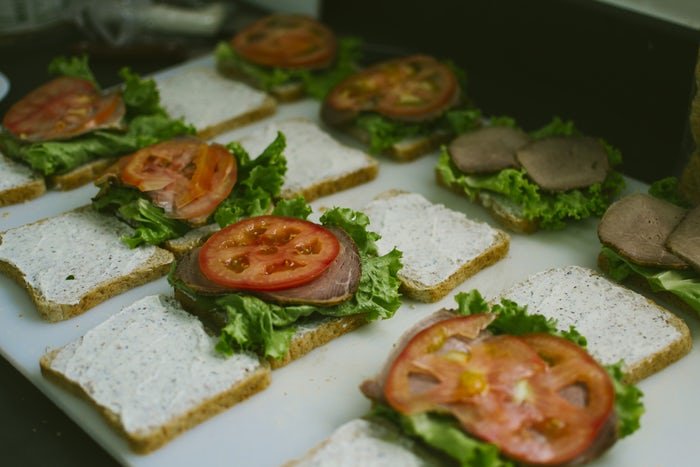 Lunch on the road.
2. Play a variety of road trip games when the boredom hits
---
Bored kids and day-long road trips make for a terrible combination. Look up games to play on the road with young kids and bring specialized board games and other games for them to play in the backseat. Video games are a perfectly fine option as well but having them stare at the screen while driving will severely raise the chances of motion sickness, so don't rely on digital entertainment.
3. Stop Midway and See the Sights
---
Have a destination in mind for every few hours along your route to keep the kids from becoming frustrated with spending lots of time in the car. That way, when the kids ask, "Are we there yet?" You'll be able to offer a fun-filled destination that isn't too far out of the way. Driving through Texas, for example, can be overwhelmingly uneventful. However, making a point to look up fun things to do in Houston is sure to replace boredom with excitement.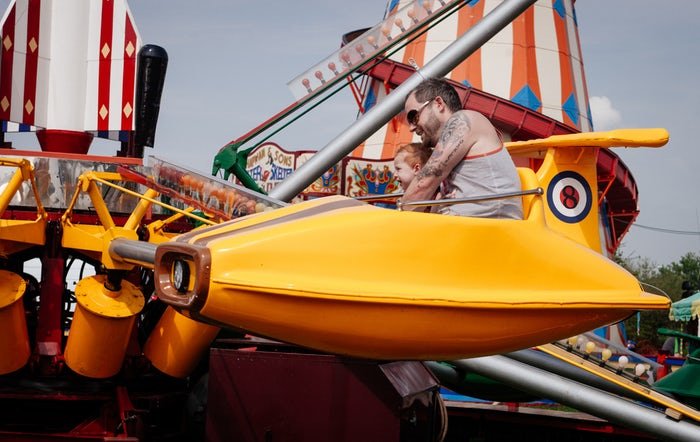 Family fun.
4. Utilize the rest stops along your route
---
Making special stops along the way can make the trip much more memorable. Be sure to look up fun stops like specialty restaurants, tourist spots, and kid-friendly activities that don't take too much time.
Kids need to use the bathroom often and have much more energy to spend than adults do, so making stops helps to alleviate those issues. Planning rest stop time into your overall trip schedule is vital to having a balanced and stress-free journey, plus you'll have a chance to stretch and relax as well.
5. Be ready for anything by having emergency supplies on hand
---
Kids get nauseous, kids spill drinks and food, kids are messy. Be sure to bring wet wipes and a towel for spills, plastic bags for trash, first aid supplies, and extra clothes and blankets. Rule number one is bring emergency supplies. You don't want to get stranded without warm clothes if your car breaks down.
One good thing to bring on long road trips, especially in the case of driving sickness, is ginger ale or a ginger-based food. Ginger is great for settling upset stomachs and might just help you make it to a rest stop before it's too late.