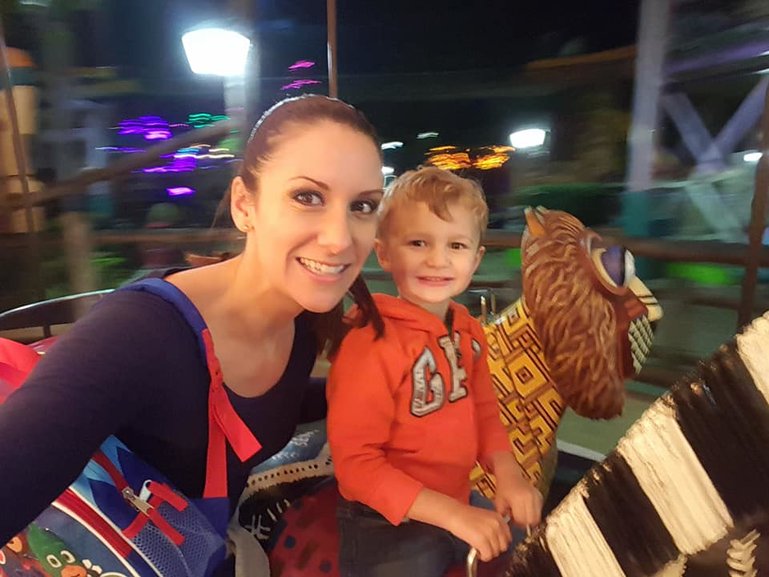 Florida Family Fun Travel visits Busch Gardens Sesame Street Safari of Fun
Sesame Street Safari of Fun at Busch Gardens is a big celebration of friendship! Here you will often see Elmo, Big Bird, The Count, Bert & Ernie and other Sesame Street favorites walking around and stopping for hugs and to take a picture with their littlest fans.
During Kids' Weekends, Busch Gardens has some extra surprises for guests in the Sesame Street Safari of Fun. There are lots of hands-on activities, Sesame-Street themed games and even an opportunity for kids to walk around Busch Gardens' Sesame Street with their favorite characters in their own little fun parade!
We enjoyed every minute of our day at Sesame Street Safari of Fun Kids' Weekends at Busch Gardens Tampa Bay!
Sesame Street Safari of Fun Kids' Weekends begin on Saturday, February 2nd and Sunday, February 3rd. There will also be a Kids' Weekend Saturday, February 9th and Sunday, February 10th.
Can't make it to Busch Gardens Tampa Bay this month? That's OK! There will also be more Sesame Street Kids' Weekends Saturdays & Sundays May 4th-19th and October 5th-27th!
If this is your first trip to Busch Gardens with the family, you will be happily surprised to see how magical the Sesame Street Safari of Fun is all year long, not just for kids but for guests of all ages!
The second we set foot inside Sesame Street Safari of Fun, it felt like we were in the Sesame Street world where everything is fun, friendly and magical. There were lots of great rides for kids and most were also safe for toddlers to enjoy with the company of a parent. There were plenty of huge play areas, including a 3-story high play area with kid-safe obstacle course & inflatable bouncy floor, a 3-story high tree with rope walkways, and also a large splash pad area! And of course, we were happy to see plenty of seating scattered around for parents to relax while their little ones played nearby.
Our 6 year old son loved the huge 3-story tree and obstacle course play area and fearlessly crossed the rope walkways over and over, giggling the whole time. He got to chat with Elmo and Big Bird and give them high-fives before running off to play some more!
Our 3 year old son had a blast soaring with Grover on his plane through the Sahara and swinging through the jungle on Rosita's Djembe Fly-Away and had a smile from ear to ear as he enjoyed all of the perfectly kid-sized Sesame Street-themed rides. He was also super excited to spend time with Bert & Ernie, giving them hugs and high-fives and posing for pictures.
Both of our little guys enjoyed their time at the park so much that the day flew by for all of us and we in fact ended up staying until the very last minute of closing time!
We had so much fun at Busch Gardens Sesame Street Safari of Fun and we highly recommend it for families with young children!