Although I was born in Bradford (UK), grew up in Delhi (India). My formative years were spent playing on the streets of the capital city or eating chaat and golgappes from the thelewale (cart vendors). I loved my childhood and have fond memories of what India felt like in the early 90s.
India, with its unique smells, colours and sounds, greets you from the moment you step off the plane, and leaves you wanting more. I moved back to the UK when I was 12, and in the 20 years since then, I have only been to India a handful of times and only for short visits. Now (in my mid 30s), I recently spent six weeks travelling around the subcontinent and left with the same feeling as I had the first time: GIVE ME MORE! In this six-part blog, I attempt to share my experience of India through unfiltered eyes; comparing the India I knew to the one I saw now.
India's diversity lies in its various cultural identities. Each state has its own language, cuisine, and even dressing styles. Nowhere else in the world will you find a country that can offer you so many different experiences. Travelling north to south, you will feel like you have travelled to another country. If the north gives you tangy, spicy street food, the south offers fresh, earthy flavours of coconuts and lime grass. The streets in the north are filled with Bollywood music (one of the biggest film industries in the world), and the south with classic sounds of the Tabla and Ghungroos. And if you want to escape the cold of the north, the south offers a warm and sunny haven. In my recent six weeks in India, I tried to form a sample itinerary of this diverse country, but it is not surprising that it still was not enough.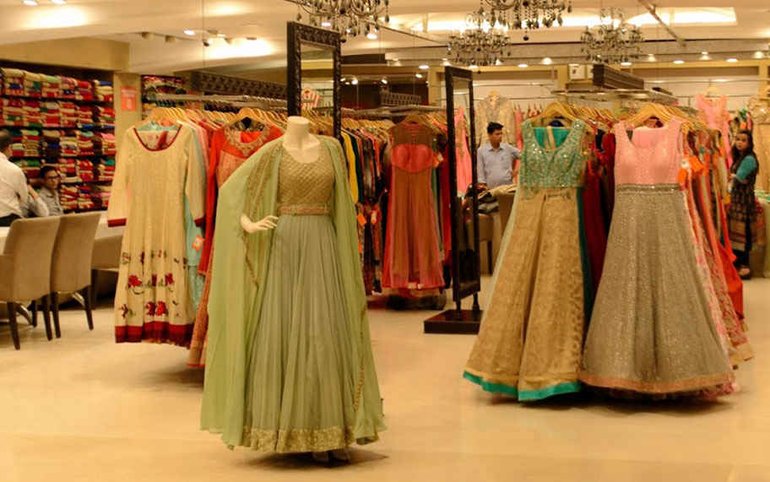 I started my journey in Delhi, visiting famous markets for a family wedding shopping. Shopping in Delhi (and presumably in most of India) is an experience unlike any other. The city's markets have always captivated my imagination, with its large number of shops, hawkers and street vendors selling handicrafts, clothes, homeware, and jewellery. The markets thrive with established Indian designers alongside small independent traders, making shopping in Delhi a vast, varied and ever evolving activity, best to undertake after lining the stomach at one of the city's best restaurants. But if you do venture out on an empty stomach, you will soon discover that clothes shopping can easily turn into 'snacking as you gaze'. The salesmen are only too happy to get some samosas and hot tea for you if they think it can lead to sales! It is all part of the exceptional service. The salesmanship also extends into a full demonstration of the garment by a sales assistant who will happily adorn the sarees on themselves so you can fully appreciate its grandeur. Now, where else in the world will you find a live model to try on clothes for you? Like I said, shopping in Delhi is an experience unlike any other.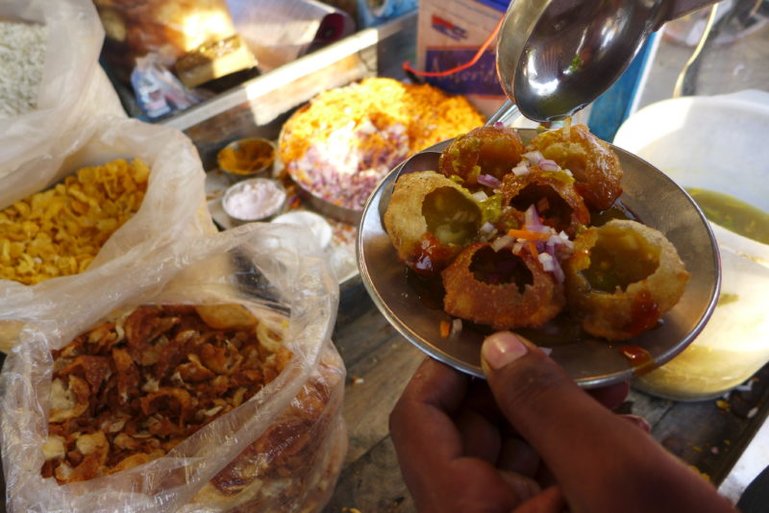 As a little girl, I visited the same markets with my mother, where she would spend hours looking at clothes whilst my sister and I ran around the shop playing hide and seek. We were thrilled by the colourful fabrics and watching pretty women catwalk in their new purchases. Most of the shopkeepers would get us a bottle of Thumbs Up and the both of us would delight in its sweet, fizzy taste – a rare treat.
As I end part one of my 'Six weeks in India' blog, I leave with the same feeling of excitement and wonder as I did 30 years ago. The shops may be more modern, the styles may be more contemporary, and the markets may be more crowded, but shopping in Delhi is still the same as it was in the 90s. I am just looking with more mature eyes.