A year and a half ago, I visited my relatives in Delhi alone from Chandigarh. It was an epic experience, which I want to share with everyone reading this blog.
I hope that it gives you all an insight into how wonderful and challenging a solo trip can be, especially for a woman.
The dilemma of booking tickets, planning budget, and an overall itinerary
---
Firstly, I never traveled alone before. This was the very first experience for me. I had to do a lot of convincing for my parents to allow me to go to Delhi for a two-day weekend trip. Then I was confused about which ticket to book and how to do so. Again, the budget was an issue. So, I had a conversation with my dad, and he gave me his car and driver for the sake of it. Our driver has been working with us for more than ten years. So, he is the most reliable person.
His only job was to drop me off at Delhi and then take me back home. I did the entire Delhi exploration in two days. For the budget, I consulted my friends, cousins, and relatives in Delhi.
So, I had to take about Rs. 15,000 cash for two days as I just wanted to explore cafe, historical places, the famous Delhi Metro, and something local near to my relatives' place. This was the big picture of my solo trip to Delhi.
The adjustments at relative's place
---
Although I didn't need to pay anything for accommodation for my relative's house, there was a slight awkwardness at the tables whenever we shared meals in two days. My relatives could not believe that I came to Delhi to explore it for two days.
The idea seemed whimsical to them, me being a woman. They initially thought there was nothing special as such in Delhi to explore. More than that, they thought they would be responsible if something went wrong with me.
So, I had to convince my relatives' house as well. They even suggested that I take my cousins along as they knew the roads well enough. But I had to refuse the help, lest what was the point of a solo trip, right?
The preparations I did for the solo trip after arriving at my relatives' house
---
I packed my travel bag with a water bottle, Delhi Map, charger, tampons, only about Rs. 5000 in cash, my wallet, sunscreen, and sunglasses. Apart from that, I had a pepper spray bottle and my phone on full-charge.
I wore comfortable clothes that were not too revealing or not too tight. So, the first thing I did for quite a few hours was to explore West Delhi locations, as that is where my relatives reside.
The very first day, I walked around a lot. Thanks to my sharp memory, photography skills, and GPS, I was later able to track my relatives' house without any trouble. The entire experience was thrilling.
When I was stepping outside the house, it felt as if I was eloping with a lover after informing my parents. It was a funny moment and gut-wrenching too. It had total drama when I saw my uncle and aunt overlooking me from their top-floor balcony, and making weird faces.
My driver was sitting in the parking lot, making faces too. He was helpless, and I waved everyone with a thrilling smile.
The places I visited on the first day
---
I kept the first 2-3 hours for walking. I tried different street food nearby like the Chaat, Paapdi, KaalaKattha, GolGappe, etc. I spend around Rs. 500 in all of those on average. I must say the street food was fantastic and mouth-watering.
I took only a single plate of everything I could eat because I wanted to try as many delicacies as possible. Then I took the metro from Dilshad Garden and dropped off at Dwarka Sector 12 station.
There was another mall which I visited. There were many shops, a complete food court, and beautiful art & craft stalls placed outside the mall. I did a lot of shopping at a very cheap rate there. So, I ended up spending around Rs. 3000 here alone.
I spent quite some time walking in the secluded area there as well. But I didn't go too far. The entire time, I was dropping text to my parents, and cousins about my location. They gave me some of the epic suggestions to try the food items at Dwarka Sector 12. As the evening rolled, I took the metro back to home after getting fresh at Dwarka Sector 12 only. By the end of the day, I was quite familiar with my relative's locality.
The places I visited on day two
---
This day was quite challenging. I kept it for visiting faraway places. These included Connaught Place, Jantar Mantar, Banga Sahib, and if time allowed, then Red Fort.
So, I started my trip from the house at 10 am and reached Connaught Place (Rajiv chowk) by 11 on average. The Rajeev Chowk metro station is enormous. I was scared and wanted to run back home. Then I called my elder brother for help. I panicked at first because the network wasn't working. So, I took a deep breath, got out of the first gate I saw and talked with my brother.
He helped me calm down, choose the perfect direction, talked to the Auto rickshaw person for me, and then he was on a call with me the entire time until I reached Jantar Mantar. Finally, the day went on, and I spent nearly Rs. 4000 more here.
In the end, I visited Central Park, saw the Indian flag, bargained at Palika Bazar, ate Prasad at Bangla Sahib, and took a breather there in the afternoon. Then shopped a bit at Connaught Place market and tried shakes at Keventers.
Conclusion
---
The entire experience in Delhi was thrilling but safe because I was updating my family members genuinely about the locations I was visiting. I took the snap of every public Auto Rickshaw I rode in and shared it with my family. This was a precautionary step from my end. Apart from that, I got to know so much about Delhi streets, both local and high-end, within just two days. It was a memory that I cannot ever forget. I would always love to take such short trips to places because it helps me become confident and tackle uncertainties with knowledge and cognitive skills.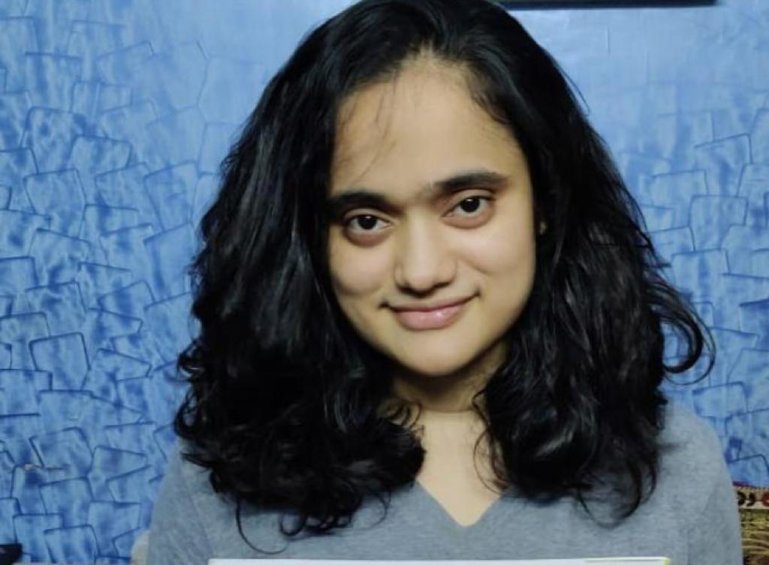 Blog by Ms. Joyeeta Mazumdar (She is a corporate employee with a well known manufacturing company in India who is also a freelance writer & solo traveler.)