Oakville is the loveliest town on the north shore of Lake Ontario (in my opinion, anyway!) It's about 30 km. west of Toronto, and 90 km. north-east of Niagara Falls. When we're not travelling, we spend a lot of time hiking the trails in town or walking along the shores of Lake Ontario. Here are The Prettiest Spots in Oakville.
1. Gairloch Gardens
---
I want to say that this is my most favourite park in Oakville, but I would say the very same thing for the next places on my list. There is a formal rose garden, a pond, a cute bridge, a pretty water fountain, and beautiful views of Lake Ontario.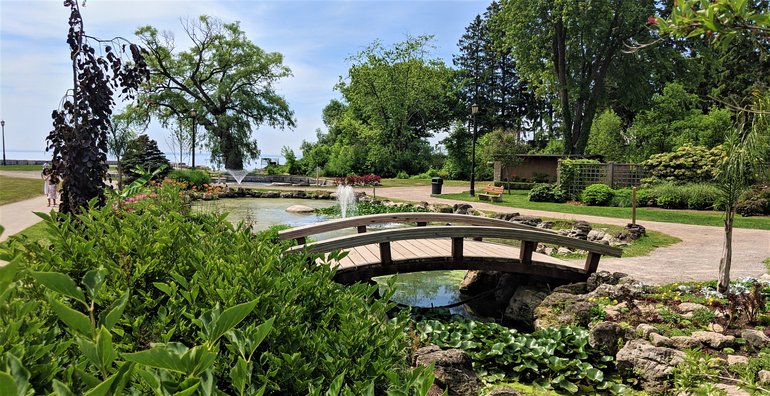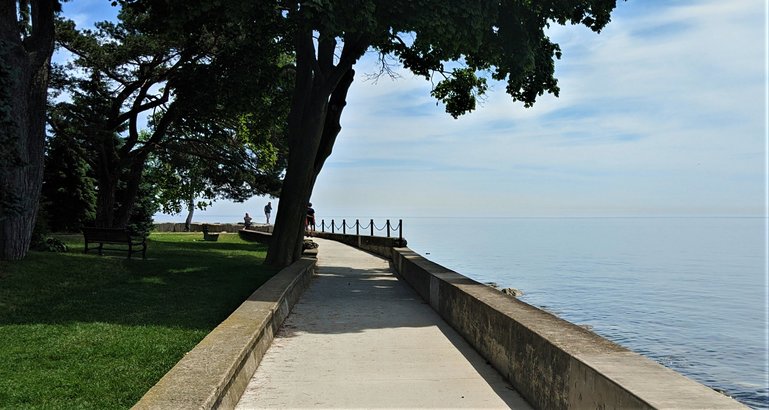 2. Lakeside Park
---
This park is also on the shores of Lake Ontario. On a clear day you can see the Toronto skyscrapers across the lake. The kids love the playground and skipping stones along the shore. Walking along the pier toward the lighthouse is very pretty at dusk. You can watch the sunset, and the sailboats heading back to to the marina.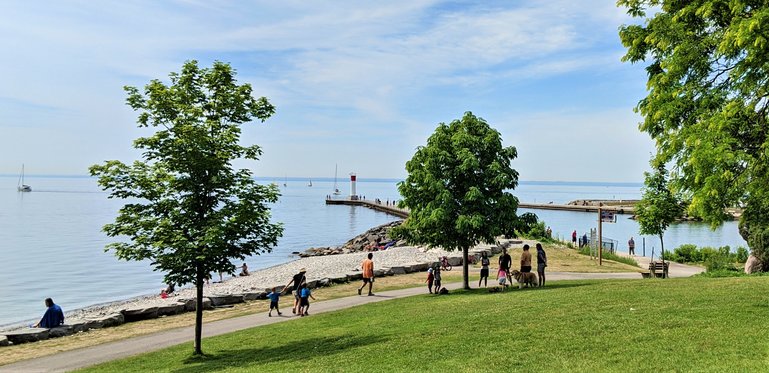 3. Downtown Oakville
---
Downtown Oakville is just a hop, skip & jump from Lakeside Park. It has a small town feel, very clean and well kept. There are lots of restaurants and little shops for browsing. The Town Square is right in the center of it all and a great place to sit down and relax after a morning or afternoon of shopping.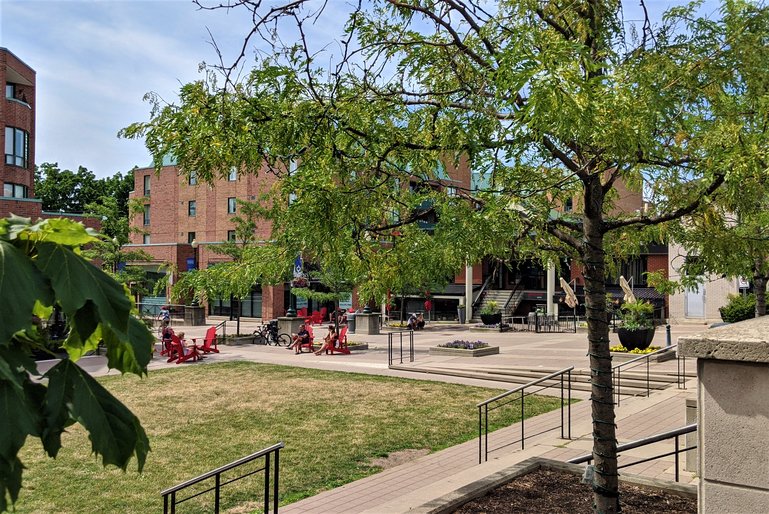 4. Lions Valley Park
---
Lions Valley Park can be found in the Sixteen Mile Creek valley. Its the perfect place to go for a hike any time of year. There is plenty of shade for hot summer days, and absolutely beautiful in the snowy winters. There's a playground for the kids and plenty of picnic tables for family days.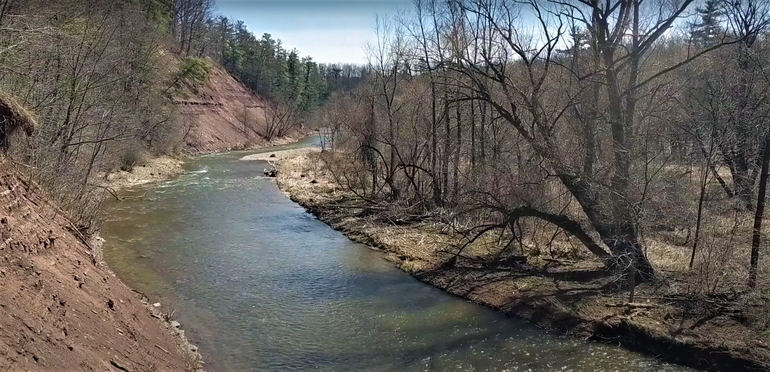 5. Tannery Park
---
Tannery is Oakville's newest park on the shores of Lake Ontario. The winding walkways are perfect for a stroll along the shoreline, and especially pretty when the sun is setting. There's an observation platform, a butterfly garden, and lots of benches and chairs for enjoying the beautiful views of Lake Ontario and the Oakville Marina.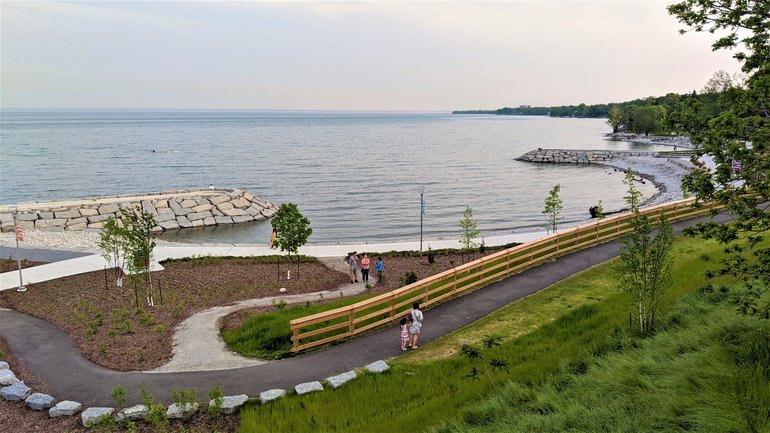 6. Bronte Waterfront Park
---
Bronte Park is the one we head to most often than any other. There is always something going on here as it's the perfect gathering place for summertime concerts, festivals, fireworks and other events. It's absolutely lovely!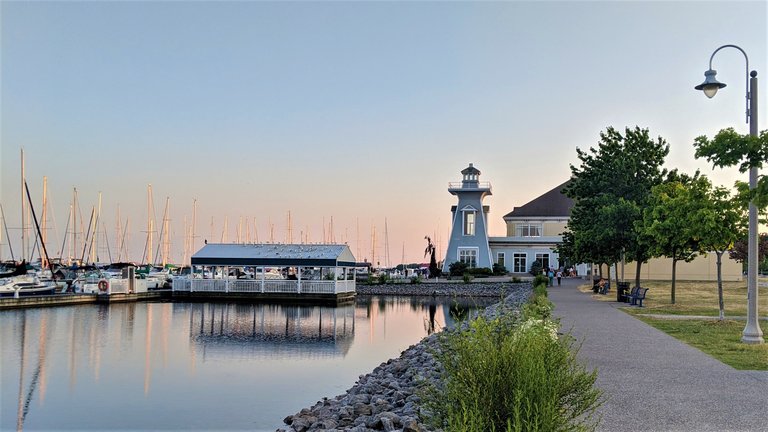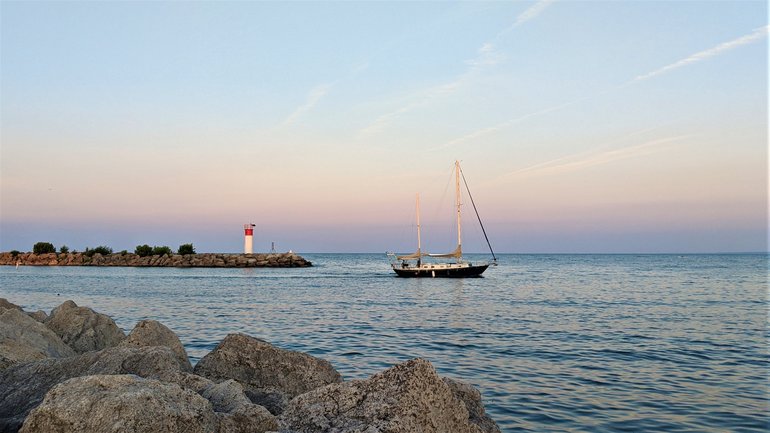 7. South Shell Park
---
Another new park that opened in July 2020. You'll find a staircase leading down to a rocky beach, another staircase leading down to a sandy beach, a path for strolling, and lots of benches to enjoy beautiful Lake Ontario.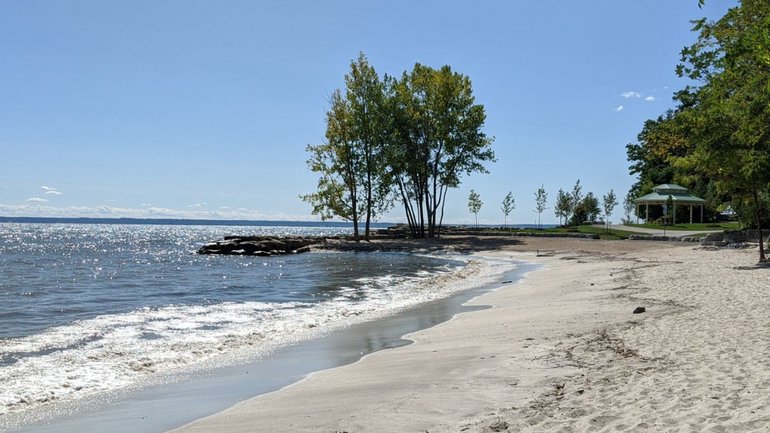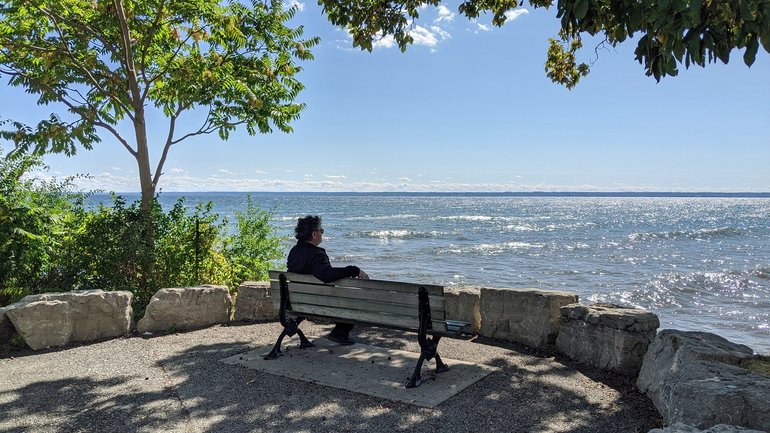 If you're in the Toronto area, Oakville is a perfect day trip to get out and relax in nature.