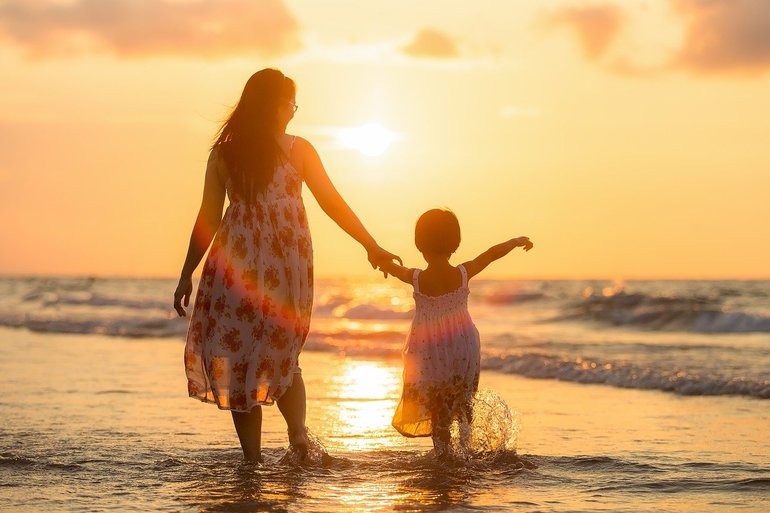 Source: Pixabay
Traveling can be fun for the whole family, but to avoid mishaps, you can't just wing it! Depending on how old your kids are, your itinerary and packing list will look a little bit different. You have to consider their needs and prepare accordingly so that you can head out the front door with the knowledge that you can handle any challenges that come your way.
Triptipedia presents a guide to planning the perfect family vacation with kids of all ages and opening your children's eyes to new cultures, sights, and fun.
Babies
---
If you're a new parent, you might feel nervous about traveling with your little one for the first time. That's why taking plenty of time to get everything you need for your trip - and double-checking your packing list - is so important. You'll have to ensure that you've purchased all of the baby products that your little one will need on your vacation.
What should you stow away in your traveling diaper bag? Baby Center recommends bringing plenty of extra diapers, a changing mat, a first aid kit, and plastic bags to store soiled clothes and blankets. If you're breastfeeding, remember all of your necessary equipment, like sterilized bottles and a comfortable nursing scarf to give you additional privacy.
Toddlers
---
Does traveling with toddlers have to be stressful? You'll definitely have to keep a close eye on them, and World Travel Family suggests using restraints for safety purposes. But worries aside, a family trip with your toddler can actually be lots of fun!
What's the secret to keeping your toddler happy while you're on the road or in the air? Avoiding hunger and boredom! Plan on packing plenty of snacks and toys for flights and road trips. Just don't bring any messy foods or games and puzzles with tiny pieces that could easily get lost.
Preteens
---
If your children are in middle or elementary school, they're old enough to have their own opinions on where you should go and what you should do on your trip. Let them help you out with the planning process, and listen to their opinions on your destination options, accommodations, and which activities should be on your itinerary.
Preteens, in particular, might enjoy staying at an all-inclusive resort, where they can join groups offering different fun activities for other travelers their age.
Teenagers
---
Chances are, your teenager has a lot on their plate. The Ledger explains teens are busier than ever! Putting their responsibilities and social life on pause when it's time to pack up and head out on a family trip can be more than challenging. It's best if you make sure that they have the devices they need to keep up with their to-do list while you're out of town.
Gifting your teen a smartphone or tablet can help them finish up their homework, chat with their friends back home, watch their favorite movies and TV shows, and even play educational games while you're making your way to your destination. If you decide to let them bring a smartphone or tablet on this trip, make sure you have a car charger available; otherwise, that device won't do them very much good on the road.
College Students
---
If your adult children are tagging along on your family vacation, you might want to think outside the box and give them the opportunity to enjoy some more adventurous activities. Find out if there are any exciting outdoor offerings at your destination, like rock climbing or kayaking. If there is a big age gap between your children, you may have to stay at your rental with the younger ones - but if not, you can bond with the older kids and go out of your comfort zone!
Before having children, your travel plans might have been spontaneous and open-ended. When you have to put your kids first, you'll need to plan more seriously. But if you pack all of the right gear, keep your younger kids comfortable and entertained, and give your older children the chance to have a real adventure, your family vacation will be one for the books!