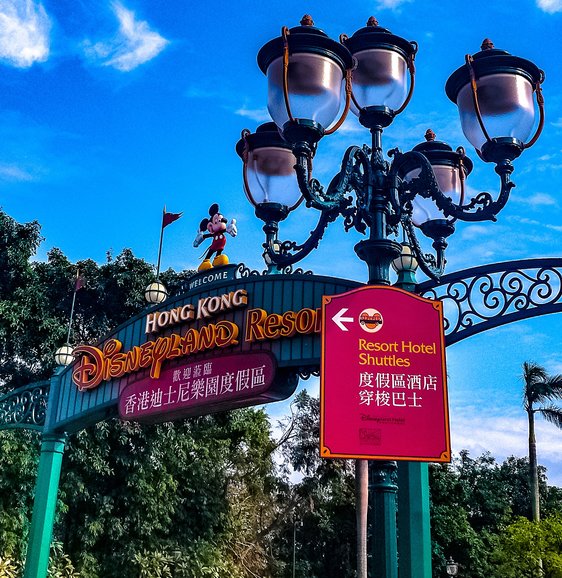 Disneyland in Hong Kong
Transportation to Disneyland
---
MTR
Literally, no transportation in Hong Kong can literally beat Mass Transit Railway (MTR) as the easiest way reaching Disneyland unless you hire a taxi service!
Bus
Citybus & NWFB offer their bus service to customers reaching Disneyland. You can access the information on their website. One thing want to mention here is Bus No. R8. This bus will take you to Inspiration Lake Recreation Centre from Disneyland. Please check with Help Centre in the amusement park or shoot them an email beforehand.
Ferry
You can also reach Disneyland by Star Ferry! The information are all ready on the website of Star Ferry and Disneyland for your travel plan!
Resort Hotel Shuttles
There is a complementary service for shuttle bus between hotels and amusement park. So, do not worry taking a taxi!
Hotels in Disneyland
---
There are three hotels available for you to choose from in accordance with the theme you like. They are Hong Kong Disney Hotel, Disney Explorers Lodge and Disney's Hollywood Hotel. There is a complementary shuttle bus service provided as mentioned above.
Parks in Disneyland
---
Hong Kong Disneyland Resort Pier is a beautiful place to visit! Inspiration Lake Recreation Centre is another great place to visit if you have time. Please check with Help Centre in the amusement park or shoot them an email.
Eatery
---
Unless you want to travel back and forth in town. Disneyland is the only provider of food and drink in the park. Unfortunately, I can't find any alcoholic drinks in this park even I made my very best attempt but failed the mission!
Bean Counting
---
Please look for information on their portal. For expats and exchange students, you may save up money by getting an annual membership for multiple entries. Check out their special offer as well.