Namaste!
Everyone travelling to India will hear and learn about the Taj Mahal, Redfort etc. and we will also read about those here too, but let us read about the lesser known or less travelled destinations that India has to offer.
The North East part of my country is green, it is yet to be polluted by industrialisation and most importantly it retains its old rustic charm. It beckons you with open arms and it is here that one realises how diverse India truly is.
DZUKO VALLEY
The Dzuko Valley is situated on the borders of the two of the states in the North East, i. e. Manipur and Nagaland. On the Manipur side ( where I am ) it lies in the jurisdiction of the town of Mao in the Senapati district of Manipur. The Dzukou valley is known for its natural beauty. The name itself means "Dull and Soulless" and also "Cold Water" depending on the choice of language you choose to translate from.
The Dzuko Valley offers hikers and trekkers a memorable experience. The air is pristine and clear, not hard like the mountain air, but soothing due to its cool weather, green environs and its pristine habitat. It is not your run of the mill destination but one which one sees and experiences and remembers for a lifetime. The Dzuko Valley is home to the famous "DZUKO LILY". Its beautiful dwarf bamboo and wildflower grasslands are a sight for sore eyes. Once the lily season is over in July - August and the cool weather sets in, it becomes a bit frosty and cold in Dzuko, its streams and waterfalls freeze that give it a glassy look which in the green backdrop makes it even more beautiful to visit.
The Dzuko Valley is a both summer and winter destination. It has several nearby attractions for hikers and trekkers. The Dzuko Valley is best visited from Manipur since it offers a very scenic route via Mount Isu in Senapati District. There are some very interesting places in Manipur that one can visit while visiting Dzuko Valley. We will talk about them the next time.
You can connect with me via email or messages for more information on all the destinations and activities mentioned in my posts.
Thank you for reading this article. See you again next time.
Dhanyavaad (Thank you).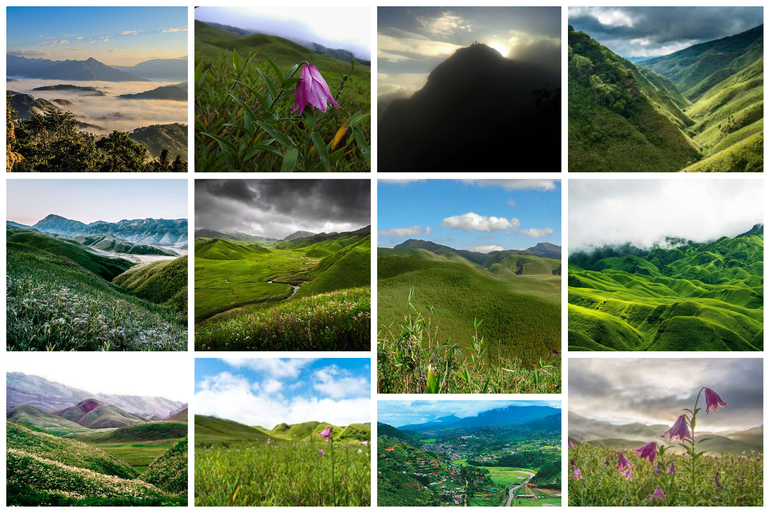 Dzuko Valley, Senapati District, Manipur, India