With a vast bucket of things to do in Manali, a trip to this alluring hillock will definitely be a memorable one. There are an endless number of things to do in Manali for fun and peace. On one hand are the enduring high peaks that surround this beauty. Add to this the spice of adventure sports, crystal clear falls, crisp weather, peaceful temples and you begin to appreciate the mysterious music of this year-long magnet.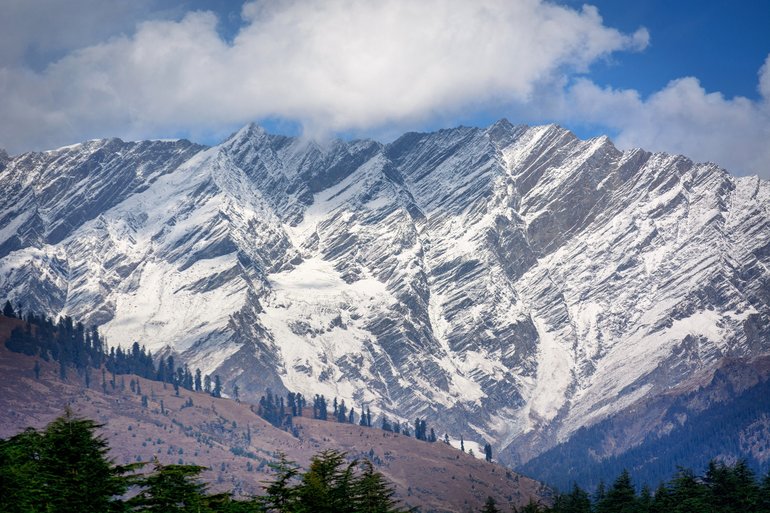 Manali
Here are a few things you should not miss on your trip to Manali.
1) Go on an e-bike ride across the beautiful valley
---
Adventure junkies, this has to rank highest on your list of things to do in Manali. Wear your heart on your sleeve as you ride through the picturesque and serene Manali and experience the majestic views of the valley right in front of you.
Mountains, waterfalls, riversides, forests, hot water springs, lush green meadows, and temples, there is so much Manali has to offer. You can charter an electric cycle to explore various offbeat locations and experience life the 'local way'.
2) A hot water bath at Manikaran Sahib
---
Manikaran Sahib is a pilgrimage site, especially for Sikhs and Hindus and people believe that the springs of Manikaran have healing powers. Muscle pain and rheumatism are said to be cured quickly, by taking a hot water bath, here. One can bathe in this healing and soothing water in the designation stone basins and caves here and it'll surely be an experience to remember for a lifetime!
3) Visit Hidimba Devi Temple
---
Hidimba Devi Temple, also known as the Dhungiri Temple, is one of the most famous and religious temples in Manali. This wooden temple is situated in the middle of the Dhungiri Van Vihar forest and is dedicated to Devi Hidimba, a character from the Mahabharata. A large number of people come here, not just for prayers but also to witness the beauty manifested in the construction of this temple.
4) Zorbing and Paragliding in Khajjiar
---
Khajjiar is known as the 'Mini Switzerland" of India and the feeling you get when visiting is more than just being in paradise. The fresh air, in the lap of nature, is beyond amazing and it's also an area known for its adventure activities. You can paraglide in Khajjiar, a perfect place due to its open space and high altitude.
Zorbing is another popular activity in Khajjiar, where you can experience rolling down the hill, in a huge unbreakable and transparent plastic ball - it will make anybody's world go round and the green slopes of Khajjiar are the perfect place to perform this activity. Don't worry if you are a bit scared, the guides will take care of you and you can even Zorb with a friend or loved one!
5) Go River Rafting
---
Rafting in Manali, in the icy cold water, is totally a heart racing experience. The River Beas is at its strongest here and the valley is famous for its 14 km (8.7 miles) stretch of white water, perfect for rafting! The rafting activity is done with a trained guide for safety purposes and you're guaranteed a thrilling experience.
Now that you know about the mind-blowing things to do in Manali, what are you waiting for? Go on a trip to Manali and take in all of these activities. Head back home after your trip with some amazing memories for your travel diary.