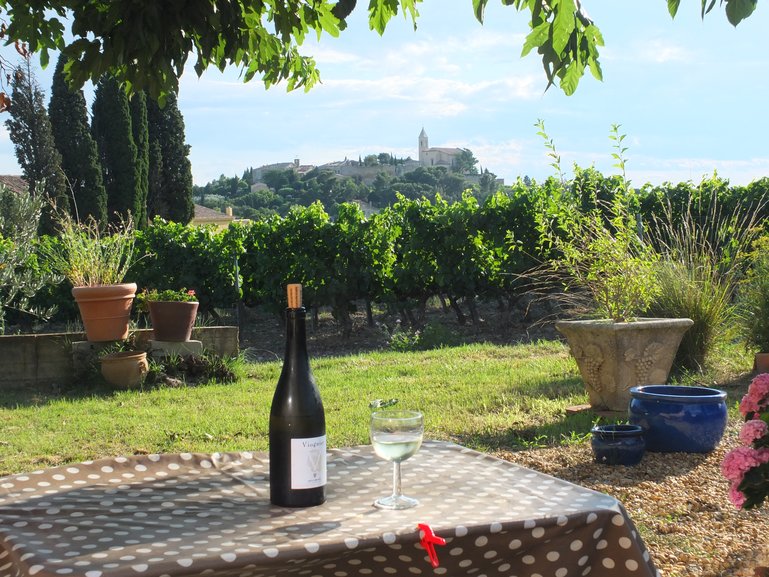 I had a bit of a deja vu moment recently (and on Saturday it will be 45 years since I saw Crosby Stills Nash and Young at Wembley Stadium but that album has nothing to do with this post) when I received an Instagram post from a wine domain I follow. In my book on Amazon - Thyme for Provence - I have a chapter of my strange and abortive attempt to pay my respects at the memorial to the English cyclist Tommy Simpson on Mont Ventoux.
Even though I was making the pilgrimage in a new car we never made it but I will one day. As I say the full tale is in the book. Simpson was a sporting hero to the young me and also one of those JFK moments that I remember exactly where I was when I heard of his tragic death on the Tour de France.
The Instagram post was from Domaine des Anges at Mormoiron in Provence, France, a vineyard we have visited and bought from on our travels. Unusually the domaine has a strong Irish connection, something you do not expect to find in the South of France and as my wife is very Irish in her background it was fun and interesting to find their wines. It can be reached via Mazan or on the long descent from the lavender fields of Sault. It is well worth a visit. The connection to Simpson is that they have produced a special Ventoux Rouge called 'Tom and the Peloton' and this is available in England from Butlers Wine Cellar in Brighton. It has a fabulous label showing Tommy leading the way up Mont Ventoux which tragically on the last time he fell about a kilometer short of the summit where his memorial now stands.
For me an evocative posting and a reminder that my writing was topical on this occasion and I was pleased that he was more widely remembered by the people of this gorgeous region of Provence.