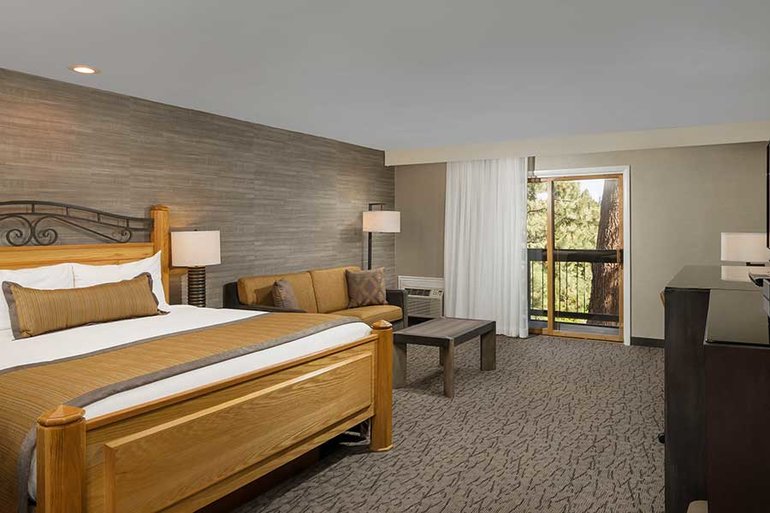 When we revisit a place, we rarely stay multiple times in a motel or hotel despite putting a lot of pre-trip planning into selecting our lodging because we almost always end a visit by thinking 'there has to be better than this'. The River House is one of our few multiple stays motels. Considering the number of nights we spent at the River House, it would score as our favorite travel lodging anywhere. Here's why:
Reasonable prices for what it offers
Large, very comfortable rooms
Great restaurant
Nice river views from the river view rooms
No highway noise from the river view rooms
Easy access to Mt bachelor Ski Resort
There are three sets of buildings, two on the highway side of the river, one newer set of rooms across the river. Our favorite was the highway side on the river. Because of the slight gully the river is in, the river side rooms' terrace on the highway side of the river appeared to be in the wilderness, a view of the river, of the wild opposite bank, and unless you strained for it, no other signs of civilization in sight.
The nearby restaurant was long and narrow, with two rows of table, one window side overlooking the river and a back row that was elevated so there was a reasonably unobstructed view of the river over the head of those seated at the windows.