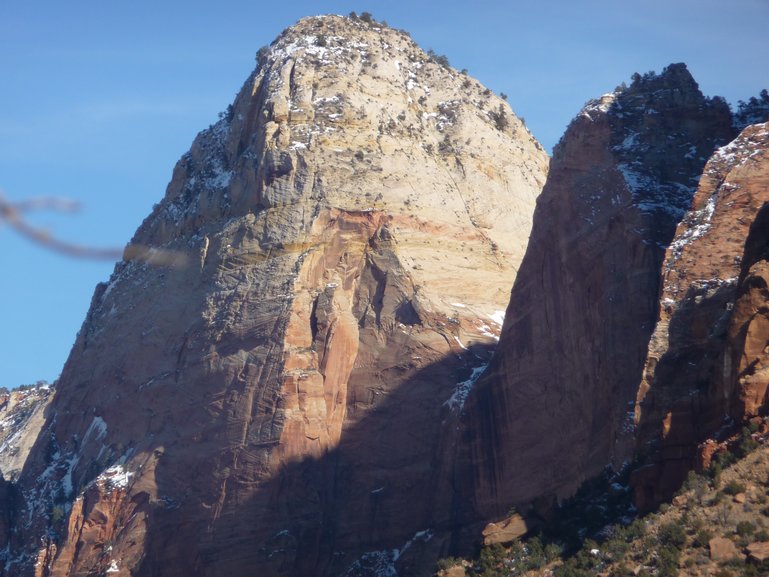 Zion National Park
With the money you save by staying at the Hurricane Super 8 when visiting Zion National Park instead of staying in the park or in Springdale, you will be able to double the length of your stay. Utah Rt 9 is the access road to Zion National Park. Coming from Salt Lake City of from Las Vegas on I-15, Hurricane comes shortly after the UT Rt/ Zion National Park exit. Hurricane is about a half hour drive from Zion National Park via UT Rt 9. There are two reasons to consider staying in Hurricane when visiting Zion National Park:
1] Much lower prices for food and lodging. Some of the savings may be offset at Zion National Park if you have to pay to park in Springdale.
2] The half hour drive between Zion National Park and Hurricane is very scenic in both directions.
Of the 3 or 4 motels we have stayed at in Hurricane, the Super 8 is our favorite (2 or 3 stays so far). The Super 8 is basic, clean, cheap, and very quiet. There are good views from second floor rooms on the side facing away from the highway. The Hurricane Super 8 is one block off Ut Rt 9, and Utah blocks are very large.