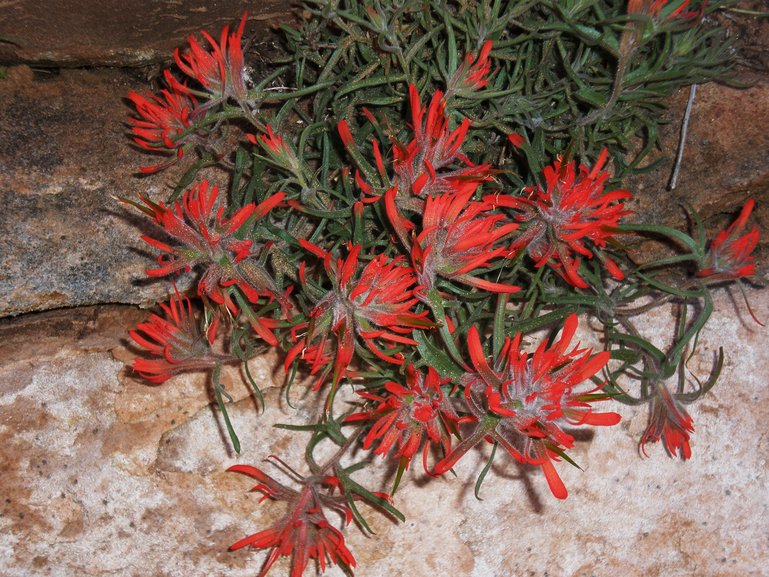 Indian Paint Brush in Zion NP
Springdale is a small sliver of privately owned land sitting in the entrance of Zion Canyon (note: Springdale is inside Zion Canyon, so it is much like being in Zion National Park). While the site is not as impressive as Zion Lodge, it is nevertheless a spectacular setting and pretty much every motel in town offers some great views from most of the rooms.
This seems to be one of the lower priced accommodations in Springdale. There are two buildings, the older and less expensive one is much closer to the street (more noise) and has smaller rooms. It is also poorly situated for views of Zion Canyon as rooms face west while the canyon walls are on the north and south sides of Springdale. Rooms are larger in the newer building which is uphill and further from the road than the older building. Accommodations are otherwise pretty much the same.
Pros: Low prices. Great views in the evening. Clean, reasonably comfortable. Small pool.
Cons: Somewhat noisy– street, water system, slamming doors– but well covered up by the even noisier A/C. Basic accommodations in an older motel building. Window curtains not fully darkening, but the morning sun doesn't clear the cliff to the east until after 9:00 am. Small pool.