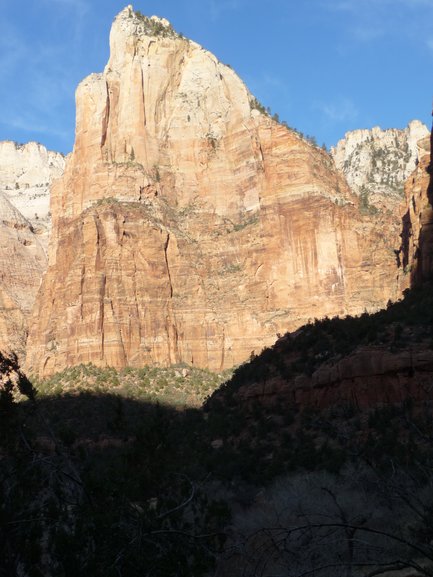 Zion NP
We found this to be pretty much a textbook example of a Comfort Inn, except that over the years, quality control is slipping. Sometimes rooms are not made up by check in time. On our last visit, the breakfast bar ran out of pretty much everything except cereal and toast (milk was gone).
Hurricane is 25 miles from Zion National Park on Utah's scenic Rt. 9. The advantage of staying in Hurricane is much lower prices on lodging and food than in Zion National Park or in Springdale which is a half hour drive closer to Zion NP than is Hurricane. The disadvantage is being 25 miles away from Zion, but it is a trade off worth considering since the road is a scenic, rewarding drive.
Pros
---
Typical Comfort Inn most of the time. Low rates. Small pool & hot tub (outdoors), miniature golf course and BBQ grill in back. Close to a golf course.
Cons
---
Too close to the highway: highway noise. If highway noise bothers you, get a room in the back, over looking the golf course which tends to be rather quiet at night. Quality control is erratic and slipping. After several stays, we changed to the Super 8 as our go to lodging in Hurricane(better quality control, quieter, and lower prices). 48 hr. cancellation notice required.