Did you know that the Old Bushmills Whiskey Distillery in County Antrim was granted a whiskey distilling license as far back as 1608? That makes it the oldest distillery on the island of Ireland.
In addition to the iconic Bushmills, there are other world-class producers of Irish whiskey, gin, and vodka that have popped up across Northern Ireland in recent years.
From Counties Fermanagh to Down, many of them are merging traditional and innovative distilling methods that have culminated in a series of new whiskey experiences to enjoy when you visit Northern Ireland.
Here are 8 distilleries in Northern Ireland that you can visit, including the legendary Bushmills.
Boatyard Distillery, County Fermanagh
---
A disused boathouse is the headquarters of the Boatyard Distillery located along the beautiful Lough Erne in County Fermanagh.
This family-owned business is the first legal distillery in the county since 1890.
The company was founded in 2016 by Joe McGirr, who spent years in the spirits industry in Scotland, before returning to his native county.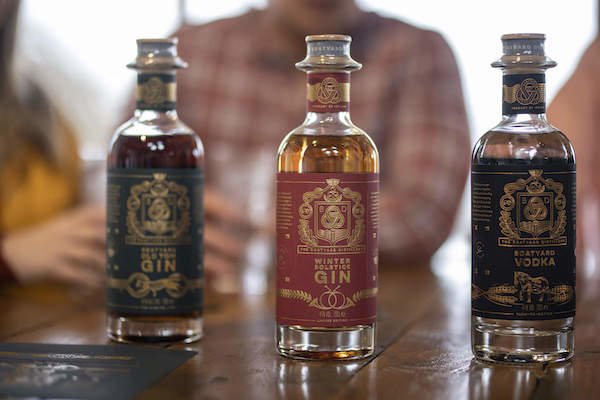 Some of the spirits that are produced at the Boatyard Distillery, one of 8 distilleries in Northern Ireland that you should visit. Photo: Donal Maloney for Tourism Northern Ireland.
Boatyard's spirits are very much products of the land.
Common ingredients include the deciduous shrub sweet gale (known to have been drunk by the Vikings before they went into battle!) and frequently used as a botanical in its signature gin.
Organic wheat, grown in Ireland, contributes to its popular vodka brand.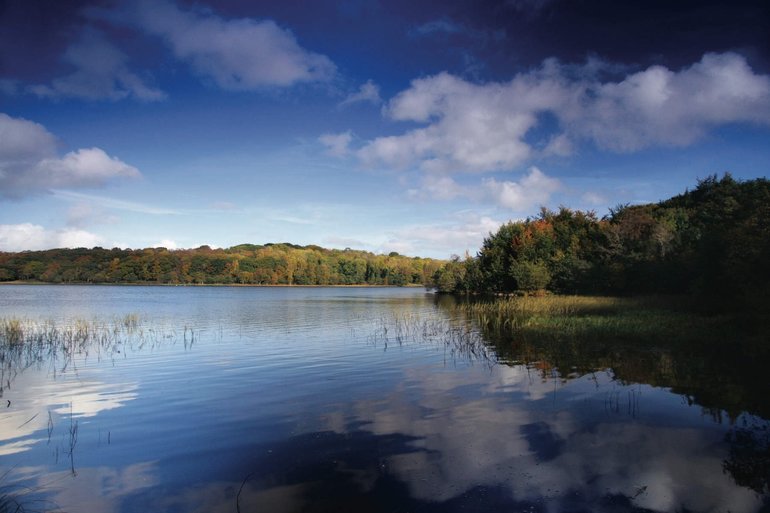 The Boatyard Distillery is on the shores of Lough Erne. Photo: Tourism Northern Ireland.
Tours are 90-minutes long and include a behind-the-scenes look at the production process in this farm-to-bottle distillery, from distilling to labeling.
You will also get the chance to label your own 70 cl bottle of Boatyard Double Gin to take home with you.
Tours are offered twice a day and are £45 per person.
Other Things to Do in the Area: An Erne Water Taxi trip; the Enniskillen Taste Experience.
Copeland Distillery, County Down
---
If you're traveling along the Coastal Causeway, be sure to stop at The Copeland Distillery in the historic harbor at Donaghadee, County Down.
Located on the northeast coast of the Ards Peninsula, this is a place where the locals like to say that Ireland and Scotland almost meet.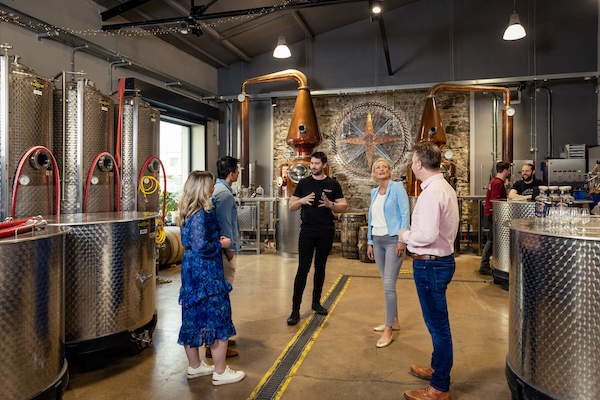 Visitors take a tour at the Copeland Distillery in Northern Ireland. Photo: Christopher Heaney, Tourism Northern Ireland.
Known for its vibrant, coastal-inspired spirits, the Copeland Distillery can be found in the town's old picture house where the distillery produces a variety of flavored
gins
as well as cask-aged
rum
.
Its single malt and pot still whiskey is currently in production (to be launched in 2024).
Learn about Donaghadee's first distillery, and its unique process of spirit production, and then avail of a neat gin-tasting sample.
Finish your experience at the Copeland Distillery Loft Bar overlooking the Copeland Islands across the bay.
Tours are £20 per person and can be booked on Eventbrite.
Other Things to Do in the Area: Mount Stewart House Tour
Echlinville Distillery, Co. Down
---
Located along the shores of Strangford Lough in the Ards Peninsula of County Down, this field-to-glass distillery produces award-winning gin, poitín, and whiskey.
Because Echlinville Distillery is on a working farm, it can craft its spirits from the ground up, using the barley that is sown, grown, harvested, and malted by hand on the premises.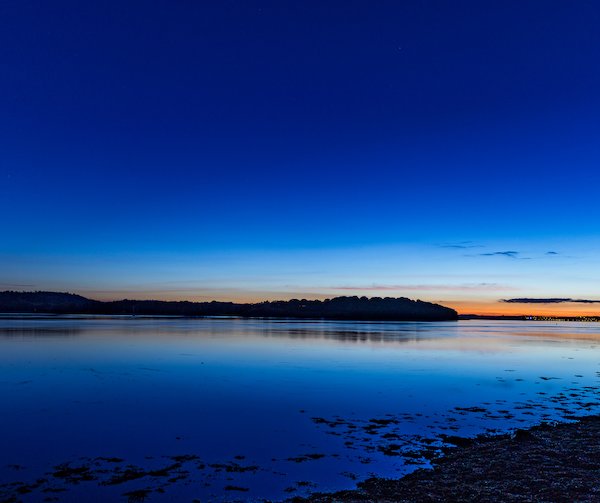 Sunset over Strangford Lough in the Ards Peninsula. Photo: Johnny Donnan for Getty Images.
The region's unique microclimate, together with its rich soil and saline air contributes to the end result, which includes malting grain the old-fashioned way on the distillery's malting floor.
Every grain is repeatedly washed, dried, and then turned over by hand and shovel just like it was done years ago.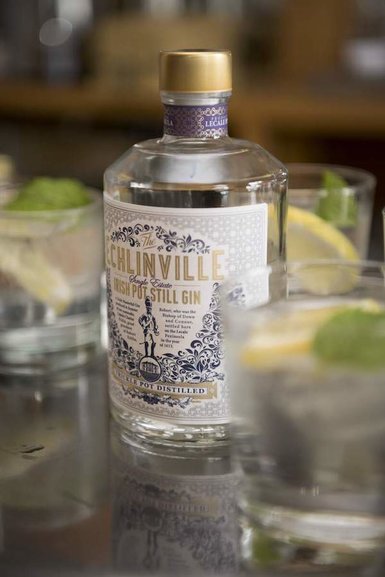 A bottle of the Echlinville Irish Pot Still Gin. Photo courtesy of Tourism Northern Ireland.
The distillery's
Tour & Tipple
experience will give you a unique insight into the workings of this family-run business.
See the distillery's copper stills and learn how its flavorful spirits are created. Relax afterward with two drinks of your choice at the distillery bar. The cost is £20 per person.
Private tours are also available upon request and an afternoon tea experience will be added soon.
Other Things to Do in the Area: Take a Game of Thrones Tour at Castle Ward
The Hinch Distillery, County Down
---
The Hinch Distillery was launched in 2020 and is one of Northern Ireland's youngest distilleries.
It is located just south of Belfast on the grounds of the Killaney Estate in County Down. The distillery takes its name from the nearby town of Ballynahinch.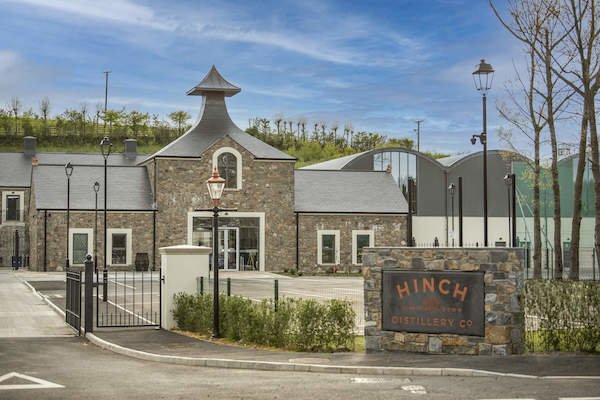 The Hinch Distillery in County Down is one of 8 distilleries in Northern Ireland to visit. Photo: Jamie Cotter, Hinch Distillery.
The triple-distilled whiskey at Hinch includes a combination of malted barley and water from the nearby Mourne Mountains, which is then distilled using several traditional Irish mashing processes.
The distillery is also known for producing the multi-award-winning Ninth Wave Irish gin, a brand inspired by Irish mythology.
The distillery runs two guided tours, including its Classic Tour, which offers tastings of its two flagship whiskeys, the Small Batch and the 5-year-old Double Wood, along with its Premium Tour, featuring tastings of an additional two spirits.

A selection of Hinch whiskey. Photo courtesy of Hinch Distillery.
There is also a gin school experience where you can learn about recipe development, the botanical ingredients that go into it, and the distilling process, as well as designing your own label.
The cost of the Classic tour is £21.50 per person; the cost of the Premium Tour is £32 per person and its Hinch Gin School Experience costs £50 per person.
Other Things to Do in the Area: The Ulster Museum; Hillsborough Castle and Gardens.
Killowen Distillery, County Down
---
You'll find the Killowen Distillery in the heart of the beautiful Mourne Mountains.
This County Down distillery is renowned for its use of worm tub condensers and flame-fed whiskey stills, which are affectionately known as Christoir and Broc.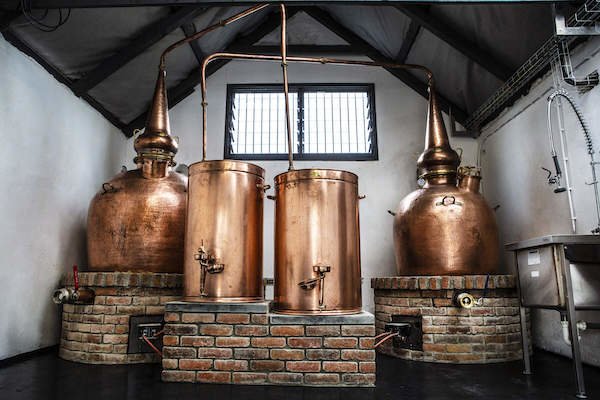 The artisan stills at the Killowen Distillery in Co. Down, one of the 8 distilleries in Northern Ireland to put on your itinerary. Photo: Tourism Northern Ireland.
This old-fashioned process of heating whiskey over a fire instead of steam is what helps give this distillery's traditional spirits a more full-bodied taste.
Owner Brendan Carty is obsessed with reviving this old tradition, making Killowen the only distillery in Northern Ireland to use this method.
On a guided 1 to 2-hour distillery tour, you will learn about this unique process that is used to create Killowen's gin, poitín, and pot-still Irish whiskey. A tasting of Killowen spirits follows the tour.
The company also makes rum and liqueurs. Tours are £36 per person.
Other Things to Do in the Area: Silent Valley Mountain Park Walking Trails.
Rademon Estate Distillery, County Down
---
Sitting on 500 acres of land dating back 1,400 years ago, the Rademon Estate Distillery is part of Northern Ireland's oldest and most historic estates.
While the distillery building is quite modern — founded in 2012 — traces of history are also present, including an obelisk erected on the property in honor of a former estate manager.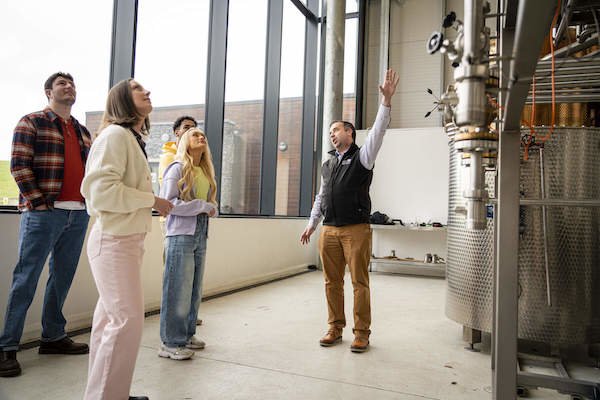 Visitors take a tour at the Rademon Estate Distillery, one of the 8 distilleries in Northern Ireland that you should visit. Photo: Rob Durston, Tourism Northern Ireland.
These days, the Rademon Estate Distillery is known for producing its award-winning
Shortcross Gin
, the first craft gin to be produced in the province.
The unique flavor of its gin comes from foraged wild clover, elderflower, elderberries, and water from the surrounding forest and Rademon's historic well.
In 2021, it launched its first whiskey called Shortcross Single Malt.
Each bottle of spirits is filled by hand and dipped in the company's signature black sealing wax. When you take a tour, you can create your own personalized label and wax-dip your bottle, too.
The company offers several tours including its Whiskey Tasting & Tour Experience for £25.50 per person; the Gin Tasting & Tour Experience, also £25.50 per person; the Whiskey Discovery & Tour Experience for £49.50 per person, and the Gin Discovery & Tour Experience for £49.95 per person.
Other Things to Do in the Area: Tollymore Forest Park; The Friend at Hand Irish Whiskey Shop, Belfast.
The Old Bushmills Distillery, County Antrim
---
The 400-year-old Old Bushmills Distillery in County Antrim along the Coastal Causeway is Northern Ireland's most popular distillery, attracting over 100,000 tourists each year.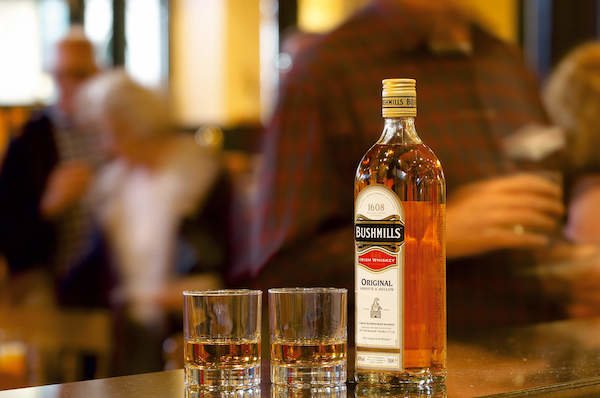 A Bushmills Whiskey bottle. Photo: David Cordner for tourism Northern Ireland.
Its range includes the
28-year-old Single Malt Cognac Cask
, a rare, small-quantity whiskey that is matured in bourbon and sherry barrels for 11 years and in Cognac casks for 17 years, giving it a flavor that evokes dried fruit interspersed with almond and cinnamon.
Bushmills also produces a range of aged single-malt whiskeys as well as other well-known classics.
Enjoy a walking tour of the distillery where you will learn about the mashing and fermentation processes. Afterward, taste the Bushmills legendary whiskey. Tours are £10 per person.
Other Things to Do in the Area: The Giant's Causeway; Dunluce Castle.
Wild Atlantic Distillery, County Tyrone
---
A chance discovery of 200 19th-century whiskey bottles in an old building in County Tyrone was the beginning of the Wild Atlantic Distillery journey, founded by Brian and Jim Nash.
Their business continues the line of independent whiskey makers in County Tyrone, including this rare find, which researchers believe was most likely distilled in the area and soon after, hidden away.
The haul represents a time when whiskey in Ireland was made not only by large urban distilleries but also by small illicit distilleries, particularly in rural areas.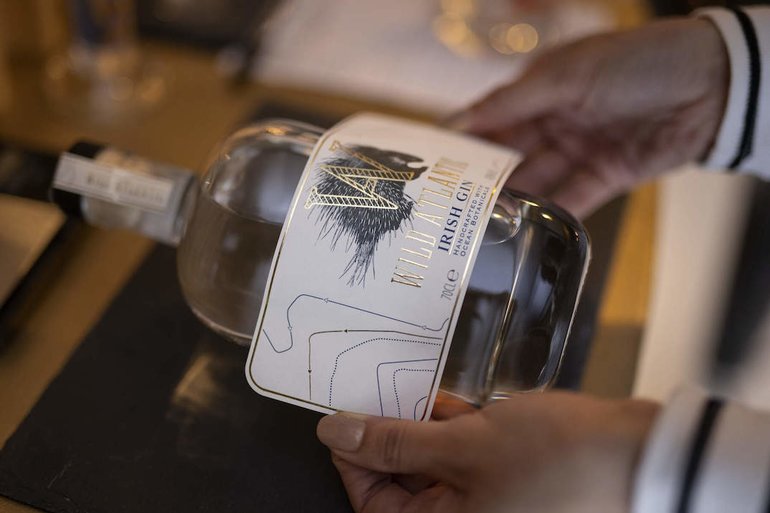 A bottle of Wild Atlantic Distillery gin. Photo: Donal Moloney, Tourism Northern Ireland.
As their name suggests, the beautiful northern coast inspires the creation of Wild Atlantic Distillery's traditionally crafted spirits, including their popular
Wild Atlantic Gin
.
The gin's makeup of botanicals such as organic sugar, kelp, and dulse is inspired by the Porcupine Bank, an area of the Irish shelf that is located about 120 miles off the west coast of Ireland.
Wild Atlantic Distillery's vodka is infused with Amalfi lemons and inspired by Queen Maeve of Connaught.
The company's whiskey is made and produced using locally sourced ingredients and matured in bourbon, sherry, port, wine, and rum casks.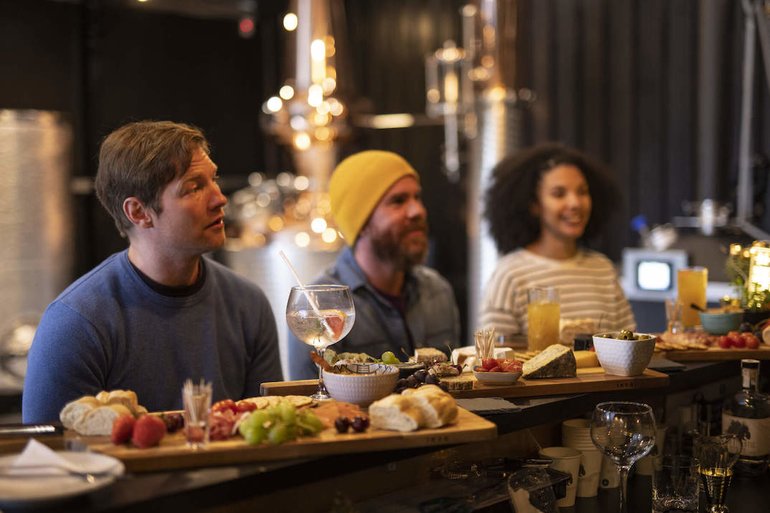 Visitors enjoy the Wild Atlantic Distillery Gin School Experience. Photo: Donal Maloney, Tourism Northern Ireland.
Take a 90-minute tour of the distillery and craft your own spirit under the guidance of a master distiller. Have fun naming and labeling your own bottle that you can then take away with you.
Then, enjoy a light lunch of locally-sourced food coupled with a gin and tonic to wash it down.
The cost is £45 per person.
The distillery also offers cocktail-making classes that include a distillery tour and tapas-style fare at a cost of £95 per person.
Create your own unique gin in the company's Gin School workshop, which costs £95 per person.
Other Things to Do in the Area: Om Dark Sky Park and Observatory; The Beaghmore Stone.