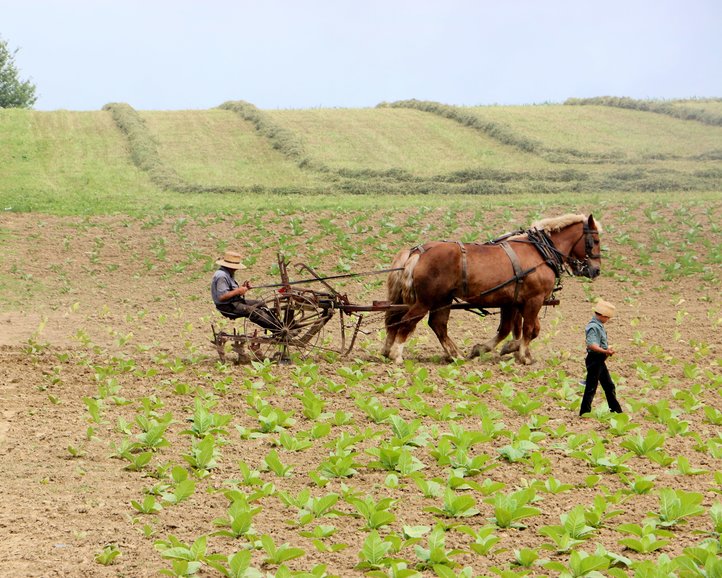 Amish Country
Rolling fields, whoopie pies, red barns, endless smorgasbords, horse and buggies, and buttered noodles: this is Lancaster County. This is my home. Growing up, I never thought of Lancaster as having a lot to do. When we moved to the city, I felt relieved that we'd have so much for the kids to do. I was worried moving back to the area that we'd be bored out of our minds. Surprisingly, in addition to Lancaster being a peaceful getaway, it can also keep you busy. I think it really hit me when I was thinking of writing an article entitled "Lancaster in a Day" because, well, you can't really even get a decent sampling of all that Lancaster has to offer in a single day. So, for all of you out-of-towners who keep asking me for tips on what to do in Lancaster, here are my best suggestions! (As always, all of my suggestions are 100% kid-friendly and handicap accessible.)
1. Eat up!
---
When you go to Naples, you eat the pizza and gelato. When you go to Lancaster, you eat whoopie pies and shoofly pie. Lancaster offers a unique selection of Pennsylvania Dutch foods that you just can't get anywhere else. Even if you find these foods somewhere else, they're never the same. While you can get staples like whoopie pies, shoofly pie, and buttered noodles at just about any stop, here are the top places I recommend:
2. Discover the Amish
---
This is probably your goal in visiting, anyway. There are a couple of different tours, houses, and villages that you can explore. I suggest The Amish Village for the best handicap accessibility, which also translates into the most stroller-friendly.
3. Strasburg
---
Ok, this is a big winner in my book. In fact, this little corner of Lancaster County has its own article coming up. For now, suffice it to say that Strasburg is home to America's oldest rail road and the entire town is a train heaven. In addition to the fully operational steam locomotives that run historic tours, there's a toy train museum, a real train museum, a gigantic model train village, and an entire town to match with train themed restaurants, motels, and all! If you're only in Lancaster for a short time, at least ride the Strasburg Rail.
4. Catch a show
---
Sight and Sound is a unique panoramic theater that puts you in the middle of a Bible story with talented actors and… live animals… I've never experienced anything else like it.
There you have it! These are THE cat's meow in Lancaster County. Obviously, there are lots of other cool things like the usual kids' museums, science centers, downtown walks, and farm markets. Kitchen Kettle Village is an adorable place to shop all things local. Feel free to check out my article on Lancaster for Locals for more on those, but the above four should be your go-tos as a tourist. Daniel's Den is the best inclusive playground in the county.
Have fun with the Amish and enjoy your whoopie pie!